Answering surveys and providing opinions are the new ways of earning money online.
The survey sites are very popular as they are easy to complete and are generally high paying.
There are many survey sites on the internet so it is necessary to choose the best site to earn some high earnings.
Today I am bringing you a brand new survey site L&E Opinions that claim to be a high-paying survey site that pays just for providing the opinions.
However, you must be wondering Is L&E Opinions legit or another scam site?
On this L&E Opinions Review, we will try to provide the answer for your query and guide you to in detailed review regarding the site.
So let's get started.
What are L&E Opinions?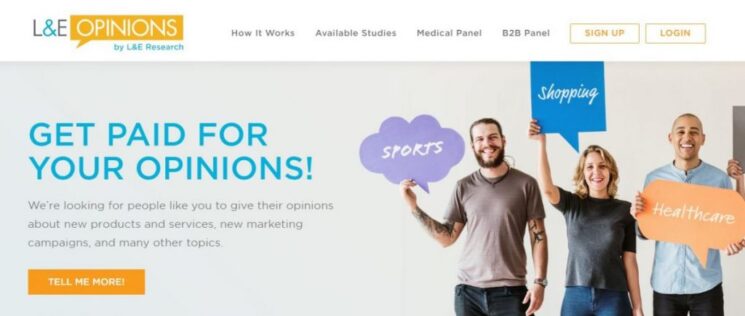 L&E Opinions are a market research company that works with fortune 500 clients to collect data and information in the form of opinions or feedback.
They hire and reward the common people for the feedback and opinion needed for their prestigious companies.
However, just like many survey sites, you have to provide your demographics and get qualify on the surveys before earning from it.
LE Opinions are a popular company that has been in operation for more than 30 years. Hence they have some reputation in them.
You may be wondering how to join them so let's take a look at the process of signing up.
Key Introduction
Website Name – L&E Opinions
Founder – N/A
Date of Establishment – 1990
Address –  USA
Payout Rate – N/A
Payment Method -Physical or Virtual Cards
Getting Started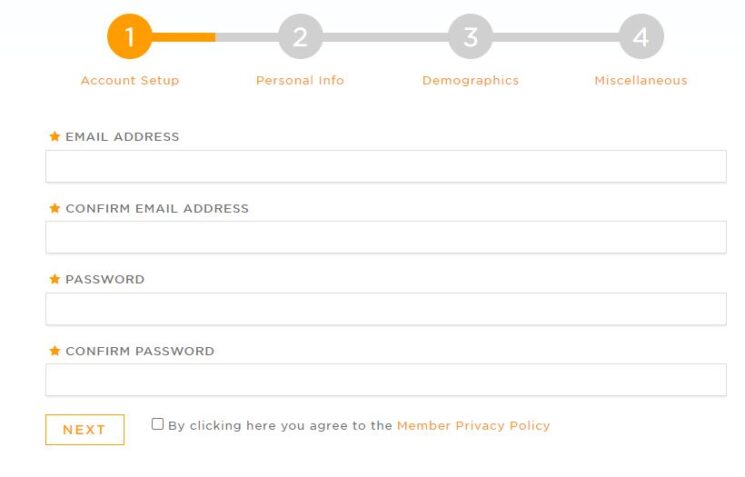 First of all, you can only join LE Opinions if you are from the USA as when you register you cannot change the country from the USA.
Also, you have to be above 18 years old to legally work on this site and get paid.
If you can sign up then you have to register for the site by providing your Email Address and Password.
Then the site will provide you with personal questions for you to fill up. It may take up to 20 minutes to fill it.
However, once you complete the profile you officially become a member of the site and then can able to access the dashboard for members.
Then you can again complete other parts of your profiles as they help in maximizing the chance for you to gain the surveys.
However, the disappointing part is the profiling part is fairly long and you won't get any reward for completing it.
Now, let's discuss the tasks available on the site and how you can earn money from the LE Opinions.
Check out Survey Rewards Review if you like to earn from answering surveys and providing opinions.
How To Make Money from L&E Opinions?
L&E Opinions are the market research companies that hire to provide feedback and opinions.
The tasks on the site are like paid surveys but they are called Paid Studies so let's discuss them.
#1 Paid Survey Studies
Surveys or Paid Studies are the main tasks on L&E Opinions. However, completing the task is not straightforward as you may think.
You will see all your paid surveys that you can complete in your member dashboard. However to complete every survey you have to first qualify.
To get qualify for the surveys you have to answer pre-qualifying questions which can be found by clicking the Start Screener button you can found on every survey.
Now that you found the pre-qualifying questions, answer all of them as honestly as you can however you must have some sort of knowledge regarding the surveys.
But there is no guarantee you will be qualified for the surveys in fact in any surveys so you have to be patient as you may not have any tasks to complete.
You might be interested in PaymeDollar Review as it is one of the high-paying survey sites.
Also, you may be wondering if you get paid for the qualifying questions?
The disappointing answer is No so you may spend a long time answering pre-qualifying questions.
Also, they may not pay you and you may not even get selected for surveys as well.
Now that you have submitted all the answers you have to wait 24 hours for the site to verify and they provide you with the result.
If you are qualified you can complete the surveys and then start earning the rewards.
Also if you are interested in survey sites and want to earn some rewards then check our Mindswarms Review.
#2 Referral Program
There is an excellent referral program on LE Opinions that will pay you however the referrals have to follow some set of instructions.
The main point is your referral has to sign up for the site and for every sign up you will get $1 so to withdraw a $20 gift card you must have 20 sign-ups.
Comparing to another referral program the amount of signs up is very low as technically they provide only $1 per referral.
Also, each of them has to sign up for the site which can be misleading to the referrals.
How Much Can You Earn from L&E Opinions?

The earning potential of each survey on the site is dependent on the longevity and complexness of all the paid studies.
The longer the research studies the amount of rewards is also high. According to the site, you can earn $50 per survey.
However in reality you may never qualify for the surveys and then in return never get paid.
So basically the earning potential depends upon the surveys you get qualify on it and you may have to wait a long time to find out if you did qualify or not.
Minimum Payout and Payment Method
There is no minimum payout threshold on the site as you will get paid each time you complete a survey.
However, there are only two ways the site pays you and that is either by Physical Card or by Virtual Cards.
If you choose the virtual card you will get paid immediately however it can take up to 2 days for a Physical card to arrive in your mail.
The drawback of the site is many users want their rewards in the form of cash but pre-paid visa cards can work as cash but can be only used on shopping.
Inspection of Safety
SSL Certificate – Valid and Issued by R3
Privacy Policy – Available
Customer Support – Satisfactory [Via Site Tickets or Email]
Sell Personal Information – No
FAQs
What type of information does the site need about participants?
Basically, according to the site, they ask medical questions, purchasing questions, demographics questions, and other questions that will increase your probability to qualify for the surveys.
Does The Site Sell Personal Information?
According to the site, no they don't sell personal information. Also, they have signed a legal contract of not selling information.
Also, this information is kept in password-protected and cryptic SSL hosted by professional companies.
What are Virtual Rewards?
Virtual Rewards are sent by email which can be merchant e-cards or other physical visa cards.
Pros and Cons of L&E Opinions?
Pros
There is no minimum payout threshold
Decent Customer Support
Can be Used on Both Mobile and Desktop
Cons
The site does not pay via Cash but only via Ecards
Very limited earning potential and you may never earn from it
Not available worldwide in fact only available in the USA.
L&E Opinions Review: Legit or Scam
After the detailed L&E Opinion review, we can confirm the site is legit and very high paying however it comes with a cost.
You have to qualify for each paid study or survey for the site to pay you so there is a chance you may never land any job.
The best option is to stay patient and keep completing the surveys. The site is very popular in the USA and is among the highest-paying site out there.
Hence the bottom line is,
L&E Opinions is a legit survey site and it pays very well if you manage to land the job.
We recommend our readers from the USA to give try to L&E Opinions but we also suggest them to stay patient.
Also do not entirely depend on this site and keep trying other survey sites.
Keep providing detailed information regarding yourself so that you have a high chance to land the job and started earning.