We all love to get paid for providing opinions and feedbacks. This is the reason survey sites are the best way to earn online.
There is a new popular survey site Mindswarms that claims to be legit and pays well.
However,
Is Mindswarms really legit or just another way to scam you?
On this, in a detailed Mindswarms review, we will cover everything related to the site and also get the information in regards to
how to join Mindswarms?
how to make money?
Do you get Customer Support?
How much can you Earn?
FAQs regarding Mindswarms
and much more so let's get started.
What is Mindswarms?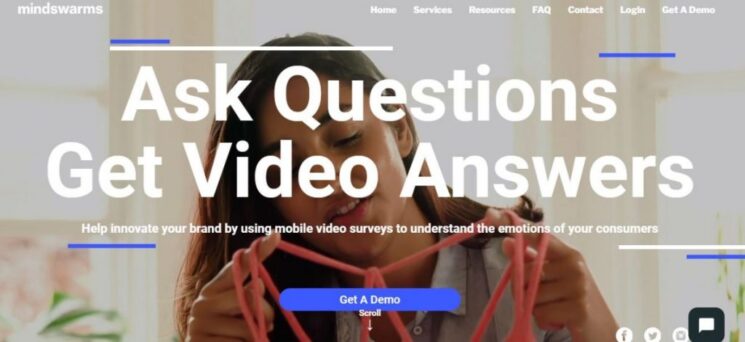 Mindswarms is a popular network-based research company that collects data from top brands and companies for accurate feedback and opinion.
Mostly they hire people who can provide feedback in the form of surveys based on their interests and subjects.
The subjects can relate to many different fields such as IT, Healthcare, Politics, Entertainment, and others.
You can use the questionnaire format or video format to participate in a survey and provide opinions on the Mindswarms site.
Also, you can use smartphones and the internet to provide direct feedback on the site or can use one on one format to discuss the points raised by the clients.
Key Introduction
Website – Mindswarms.com
Founder – Tom Bassett
Founding Year – 2008
Desktop or Mobile Platform – Both
Payment rate – $5 per Survey
Payout Method –  Paypal
How to Join Mindswarms?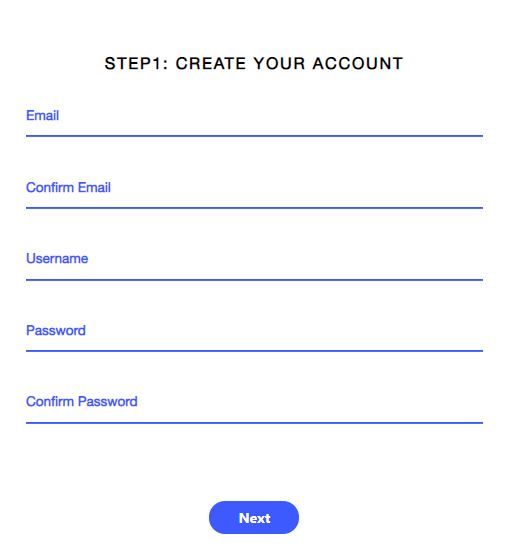 Before talking about how to join Mindswarms first let's talk about who can actually join the site.
Mindswarms is an international site so anyone from any part of the world can join the site, however, the surveys are based on location.
Hence you may have some earning limitations if you are from certain parts of the world.
You may also be wondering is there an age restriction?
Yes you have to be over 18 years of age to participate in the surveys or you can be over 13 years of age but you must have permission from your parents or guardians.
Also, your parents or guardians must be over 18 years old for them to qualify to provide you permission.
Now let's talk about the signup process.
First of all, you can join the Mindswarm site either as a researcher or a participant.
If you are a researcher then you post the surveys and if you are a participant you take part in them. After visiting the site, you have to register on the site by providing your email id, name, and password.
You also need a webcam, fast and working internet and also a microphone. These are needed for creating a short introductory video for you.
Also, you need to learn English as most of the surveys currently on the Mindswarm are in the English language.
You have to provide your detailed understanding and demographics on your interest regarding the site as they are needed by the site to increase your subjects for the surveys.
This personality video will also determine if you have qualified or not to become a participant in the Mindswarms site.
If you like to provide opinions and earn money from it then check our LE Opinions Review and find the highest paying survey site out there
How To Make Money from Mindswarms?
Mindswarms are the survey site or research site so surveys are an important factor to make money. However, unlike other survey sites, there is a bit of a difference.
Let's take a look at tasks available on the Mindswarms site.
#1 Video Surveys
Most other survey sites conduct surveys differently. Some survey sites are question-based, some are articles based however in Mindswarms you have to do video surveys.
After completing the profile the site will send you if you are eligible to conduct video surveys.
When you qualify then you are able to access the dashboard on the site. There you are able to see two types of surveys for you to participate in.
They are the One Question Survey and the Multiple Questions Survey. The name suggests the type of surveys they are.
Also, the multiple-choice survey provides more rewards than one question survey as the name suggests.
However, for each survey, you have to answer some prequalifying questions each time and within 23 hours you will be notified if you are qualified or not.
If you also like surveys and want to earn some decent earnings check our RewardBee Review.
You may be thinking if you will be paid for prequalifying questions?
The answer is no, You will only get paid for an actual survey that is available on the site. You have to record the video providing the survey.
The easier way to record video surveys is by using the app of Mindswarms which can be downloaded from the respective play store of Android and IOS.
Also, keep in mind to stay in the focus on the subject of the survey and if the survey is a product based then you have the product in your hand while making a video survey.
#2 Referral Programme
Mindswarms have a referral program and they do pay rewards however they have not provided accurate clarification on how much will you exactly earn from your referrals.
This is the drawback of the site which can be rectified on their behalf.
How Much Can You Earn from Mindswarms?
Mindswarms are the site most popular for being one of the highest-paid survey sites on the internet.
However, it will take some time to qualify for the surveys and start earning.
Also, surveys are generally longer and can take up to 1 minute for you to complete the surveys.
According to the site, each survey will pay you $10 per survey but multiple-choice surveys have 7 surveys that will pay you $50 in total.
So will you be rich from Mindswarms?
Again the answer is no as you have very few survey invites and you have to get qualified for every single survey for you to earn this amount.
So you have to be patient and answer every survey as sincerely as possible.
In general, you may earn from $10 to $50 per month depending upon the invite you receive and if you are qualified in most of the surveys.
If you love survey sites and want to earn from them then check our Survey Squad Review and find out why they are interesting sites.
Minimum Payout and Payment Method
The best part of Mindswarms is that you will be paid immediately and they do not have any minimum threshold options.
Also, you must have a valid Paypal account to get paid as there are no other options to withdraw your earnings from the site.
After you answer the survey answer properly then you will be paid within 24 hours. If you still did not receive your survey you can contact their customer support policy directly from the site.
Inspection of Safety
SSL Certificate – Valid and Issued by GoDaddy Secure Certificate
Customer Support – Excellent
Contact Link – Available
Privacy Policy – Available
Terms of Service – Satisfactory
Owner Name – Tom Bassett
FAQs
What do you need to answer Survey questions?
According to Mindswarms staff, all you need is a device, fast and stable internet, and a microphone to provide authentic video surveys.
How Can you Contact Mindswarms in case of emergency?
You can find the contact us page on the site and also can connect with them via their social media page. Mindswams have Facebook. Twitter, Instagram, and Linkedin pages.
Do Mindswarms sell the information of clients or participants?
According to Mindswarms, they have a clear policy of not selling or sharing any data or information of clients or participants on the site.
Pros and Cons of Mindswarms
Pros
Very high rewards paying site.
You can withdraw from Paypal which are convenient
They send payment within 24 hours which is reasonably fast.
Available worldwide and easy to sign up
Cons
Very limited earning potential due to lack of surveys
You can get disqualifications while answering surveys
Lack of clarity on the referral program.
Mindswarms Review: Legit or Scam
After the detailed Mindswarms Review, we can conclude that the site is legit and very interesting.
It is also one of the high-paying survey sites but you have to be qualified to get paid. Also, they only accept video surveys which may not attract many participants.
Hence the bottom line is
Mindswarms is a high-paying and legit survey site however you do have to be patient and remain calm to get invites and eventually get paid.
So I recommend everyone to join the site and enjoy doing a unique survey and earn some decent income.