What is Payadcoin?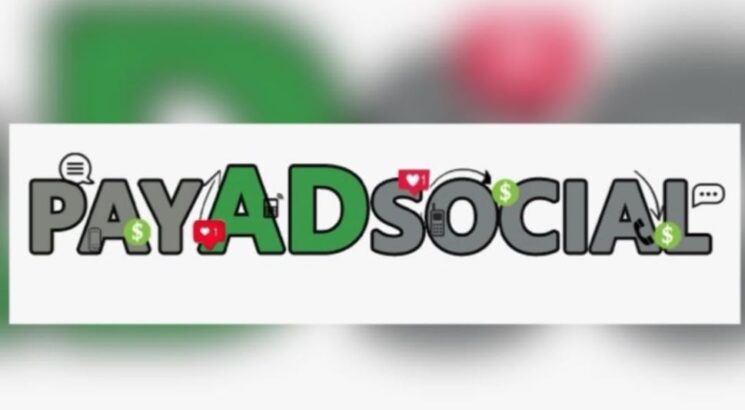 Payadcoin is an online platform where you can earn money. It claims that we can earn money by watching ads and referral programs.
They claim to transform you as a financial fit. They complain about how Tech giants like Facebook, Youtube deduct your chunks in terms of money for Ads.
53% of the world population have access to the Internet and 99% of users are exposed to Ads but only 5% paid by this Digitalized industry. They also claim you will get paid for every ad shown which is pretty good for regular users.
Well, that was the description from the payadcoin group. So, questions may arise like whether the site is legit or not. In this Payadcoin Review, we will look deep into this,
 How to join?
Joining Payadcoin is not so easy. Though it is only a website you need to bypass the security hurdle from your PC or Web Browser. If you enter its website, you need to signup. To get in You need to pay €100.
It provides you with a bunch of Ads. It is also said that you will get paid for every ad you watched in Payadcoin. This company seems more suspect as there's not much info related to this.
Payadcoin is in operation for over 1.5 months but nowadays it is hard to join the website. When you type in the site URL the error message will pop up.
How to Earn from Payadcoin?
Payadcoin is an online platform that you can earn from various tasks as well as from your investment. There are two types of way of earning money.
The first one is earning up to 2 % of the income that you invested in whereas another way is by doing basic tasks such as viewing ads and other tasks.
You can also earn by recommending the site to other investors where you will earn up to 50% of the investment that your recommended investor invest.
Investment
You can earn on this site by investing. The investment packages on the site start from $100 to $30,000. You can earn from 1 to 2 % of the investment you made.
You can invest in two ways. One is from the bank account and the second way is by depositing the corresponding Bitcoin account. You can only invest in the site by registering on the site.
Once you invest on the site you will only become a registered user of the site and you can start to earn the money. You can earn up to 2 % of the investment made on the site by watching ads.
Viewing Ads
To earn the percentage of your investment, you have to watch ads every single day for 200 days. The ads appear on the site every 10:am Romanian time from Monday to Friday.
However, you can only watch one ad for the day. If you invested only $100 you will get $1 for the other 200 working days. If you invest more than $100 you will receive 2% of the income every day.
Even if you watched more than 1 ad, you will earn only 1 to 2 % of your investment per day. However, investing $100 in the site is not recommendable to just earn $1 to $2 per day when you can invest in other sources.
Referral
Referral refers to when you recommend the business to another person and they invest in the site with your own referral link.
When you invest in the site, you will become a registered user of the site. You will also receive your own referral link which is in the form of a custom URL.
If someone invests on the site from your referral link you will receive 50% of the commission bonus alongside your income. The new investor has to invest at least $100 for you to receive your bonus commission of 50$ in an investment.
How to Withdraw from Payadcoin?
There are a couple of methods for you to withdraw your income from the site. Some of the methods are Western Union, Bitcoin, PayPal, and Bank account.
The minimum amount you need to earn for withdrawing money is $100. When you earn the required amount for withdrawal, the site will charge a 10% service charge. For example, if you withdraw $100, you will only earn $90.
Pros and Cons of Payadcoin
Pros
You can withdraw your earnings from various methods such as Bitcoin, PayPal, and more.
The site provides you $50% commission for referral of investment.
Cons
You will need to make $100 to join the site.
The site will only give you chance to earn $1 to $2 per day.
You will only earn your investment after 200-300 days of your investment.
The site charges 10% of your income as a service charge.
Conclusion: Payadcoin Review
After the thorough Payadcoin Review, we can easily conclude the site is definitely a scam. You will have to invest at least $100 but when you try to withdraw the option of withdrawal does not appear.
The site also consistently changes and you cannot enter the site after some days of investment. Hence we recommend everyone to stay as far away from the site.
Thank you for checking Payadcoin Review, if you want to earn money online via chatting check our review of Flirtbucks and find out if the site is legit or scam.