Survey sites are common to earn money online. There are lots of survey sites so it is essential to separate legit from scam sites.
RewardBee is such a popular survey site that claims to be high-paying and very reliable.
On this RewardBee Review you will find out:
Is RewardBee legit or a scam?
Yes, RewardBee is legit. It is not a scam and you can join for receiving earnings with some fun added. This website provides legit surveys and all of the surveys provided to you do not require any kind of qualification test. You can qualify automatically. However, they do not provide any kind of cash payments but there are other rewards they provide to you.
In order to know in what way RewardBee pay and why they are a site to be avoided despite being legit please keep engaging with the article below.
What is RewardBee?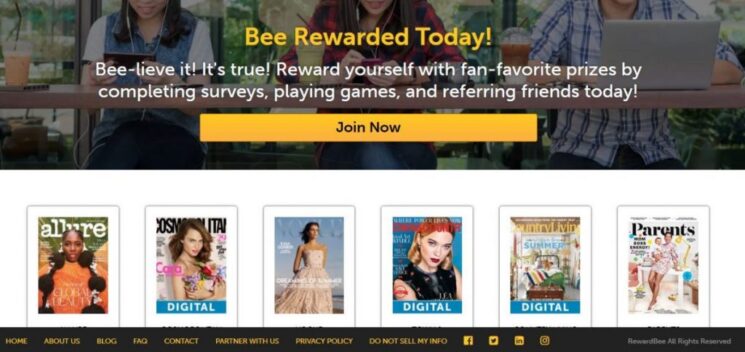 RewardBee is a website where you can earn money through completing surveys, referral programs, and playing games.
They claim that you will earn rewards in an interesting way. They work with top brands and those companies want your opinion about their goods or services.
This is for the reason they can offer the latest products, coupons, and discount codes in return for honest opinions.
You can earn rewards or your favorite products.
Check our Rewards1 Review if you like to earn some extra income by completing tasks and offers.
Key Introduction:
Website – RewardBee
Founder – N/A
Founding Year – N/A
Desktop or Mobile Platform – Both
Payment rate –
Payout Method – Gift cards or PayPal or Bitcoins
How to Join RewardBee?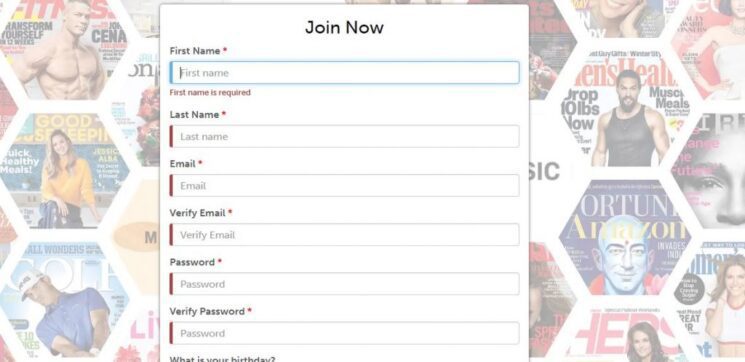 Joining RewardBee is free and easy. When you visit RewardBee, you will see the join now option on the home page.
You can fill up the information asked like first name, last name, email address, password, date of birth, gender, and phone number and accept the terms and conditions to create the account.
How To Make Money on RewardBee?
After registering your account, you can sign in and start earning points which can be redeemed later by completing surveys, inviting games, and playing games.
As being a survey site, completing surveys is the main of earning money in RewardBee. You have to give your honest opinions to complete the survey.
Visit the dashboard where you can find available surveys and the best thing is you need not be qualified to take surveys. Thus, there will not be any pre-qualifying questions.
The topics are unique and interesting and you will not be bored while taking surveys.
RewardBee also offers playing games as an opportunity for earning. You can earn more points by playing the games they offer which will also be fun and a bit exciting.
On this site, You can also earn more rewards by referring your friends and relatives to RewardBee by sharing your referral link.
You have to use the email address of your friend whom you want to refer and you can enter 5 email addresses at a time.
If you like survey sites to earn even more then you will find an interesting site by checking our Ebuno Review.
How do you Earn?
You will be paid in points. The pay rate differs according to each survey but you will know how much a survey pays beforehand. So, you can actually choose surveys with higher pay rates.
You will earn 5 points for each friend you refer and you will earn 10 points at every two minutes of your game time while playing games.
Another really amazing survey sites that provide reward on the basis of opinion and surveys is LE Opinions. Check LE Opinions Review here
Minimum Payout and Payment Method
You cannot convert your points into real money in RewardBee. You have to spend your points to buy magazine subscriptions.
Your subscriptions can be either physical copies or digital copies.
Aside from magazines, you can choose cash back rewards from different retailers and service providers like CBS, Hulu, and a lot more. For audiobooks and services like CBS and HULU, you have to sign up and for some rewards, you have to fill out some kind of form.
The bad thing is that they do not provide cash payments.
FAQs:
According to RewardBee, some of the frequently asked are as follows
What are the perks of being a RewardBee member?
RewardBee offers dozens of popular magazines (print and digital), discounts, coupons, app downloads, and more! All are redeemable with points you earn by completing our surveys. You choose how and when you spend your Points.
How much does it cost to become a RewardBee member?
According to RewardBee, there is no cost to become a RewardBee member or to participate in our surveys. They reward YOU for completing surveys and other activities.
How do you access your RewardBee account?
According to RewardBee, simply visit www.rewardbee.com/login and sign in with your email address and password you used to create your account. If you do not remember your password, click the 'Reset your password link at sign-in.
How do you redeem your Points?
According to RewardBee, you can redeem your points at the time you complete a survey. Or by visiting the 'Redeem My Points' page in your account. Reward quantities may be limited and are valid while supplies last.
Does your Point expire?
According to RewardBee, your points never expire! Only if you decide to terminate your membership. This policy is subject to change in the future.
Can you transfer your Points to another account for a friend or family member?
Points are non-transferrable.
Inspection of Safety:
SSL Certificate – Valid (Issued by Go Daddy)
Owner – N/A
Date of Foundation: N/A
Customer Support – decent
Contact Link – RewardBee
Privacy Policy – RewardBee
Pros and Cons of RewardBee
Pros:
RewardBee is easy and free to join
RewardBee has a decent support system ands there are many surveys available
There is no payout threshold in RewardBee
You will be qualified for all surveys
Cons:
RewardBee does not pay in cash
This website is available in the United States
You may have to sign up on other websites to receive rewards
RewardBee Review: Final Verdict
RewardBee is not a scam and you can join for receiving earnings with some fun added.
This website provides legit surveys and all of the surveys provided to you do not require any kind of qualification test. You can qualify automatically.
However, they do not provide any kind of cash payments but there are other rewards they provide to you but for the rewards they provide, there is no payout threshold. You will also be paid for playing games
Thus, you can join RewardBee but if you want to earn serious cash then this website is not for you.
More than 6 users from Trustpilot have rated Rewardbee site only 2 out of 5 stars.
Let's take a closer look at these user Reviews from Trustpilot
User Reviews
Now let's take a look at one negative review from the site
Review 1
This user has kept it simple as Rewardbee is a fraud Site as she received 3 magazines that were not ordered by them.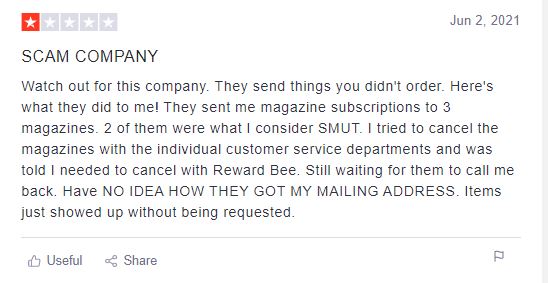 Review 2
This user is not happy that when they tried to withdraw their funds they got blocked.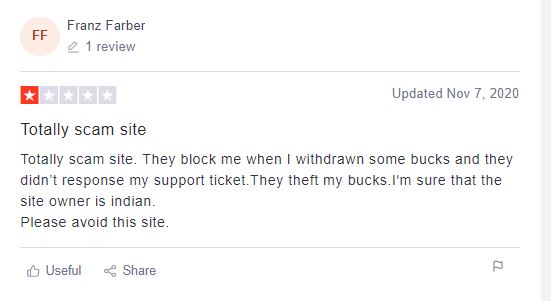 Review 3
This user claims that Rewardbee is a massive scam site and spam site they continuously bombarded with meaningless spam emails and links.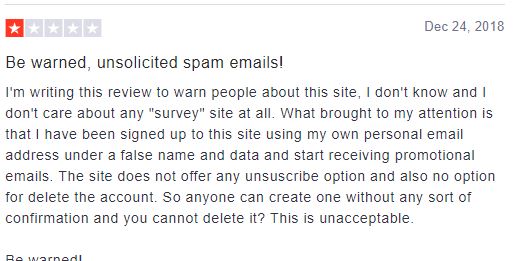 Despite the RewardBee not having positive reviews, this does not necessarily mean the site is a scam. However, they do not pay in cash but you may face the problem of spam emails or calls.
There are other survey sites that pay you well but if you want to have fun conducting surveys then you can join RewardBee.