Welcome to the complete Paidverts Review.
In this Paidverts review, I will give you detailed Information about this PTC network, so you can make your own judgment to work with this site or not.
Needless to say, When you think of a PTC site, you probably imagine earning one or two cents for the interaction. Right?
But what if I told you, there a PTC site that pays you a dollar or more for every interaction…Actually $10, $20 or even $100.
And that PTC site is called Paidverts.
Yes, you read it right! You can get $100 for a single task on the platform.
But the question is:
Is Paidverts Legit or a Scam? Is Paidverts a good way to make money online?
Well, keep on reading…
Paidverts: Introduction
The revolutionary concept of Paidverts started back in March 2014 by Jo Cook.
He is also the founder of the popular crowdfunding site My Traffic Value.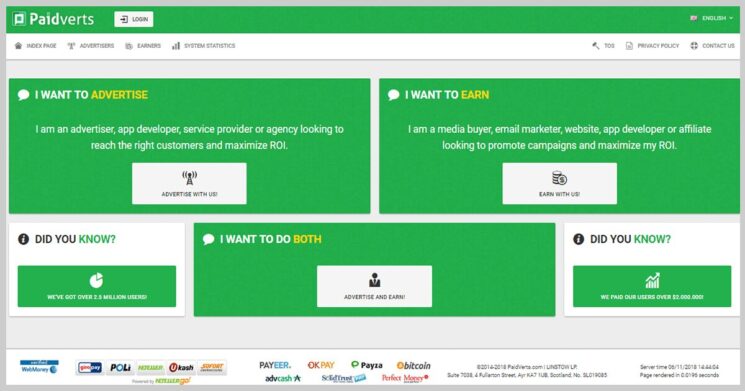 According to Alexa.com, Paidverts has a Global rank of 8,600 & the majority of the visitors are from countries like Iran & India.
How Does PaidVerts Works?
There is a concept in Paidverts called BAPS which stands for Bonus Added Points. The value of each BAPs is $0.0005.
This is where things get interesting:
When you log in to your newly created Paidverts account, you will be greeted with 16 Activation ads.
Each of the ads gives you 15 BAPs.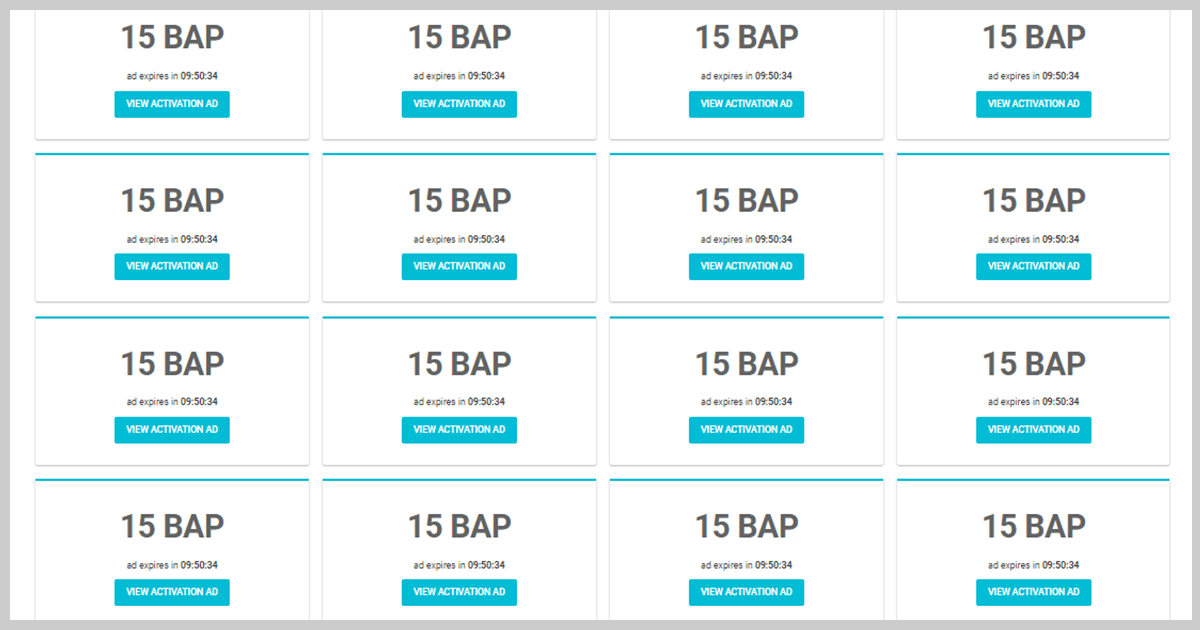 So, if you view 16 ads, you will receive 240 BAPs (16 * 15 = 240 BAPs).
And as I have mentioned above, each BAPs has a value of $0.0005. So, you will receive ads worth $0.20 (240 * $0.0005 = 0.12$).
And when you view ads that make you money, Paidverts will consume all the BAPs from your account and add the money to your account according to the value of the BAPs.
To make this concept clear, let me explain briefly.
Suppose you have 240 BAPs on your account. Paidverts will show you paid ads of $0.12 and deduct the BAPs in return.
You will also receive PaidAds worth $0.025 on your first day.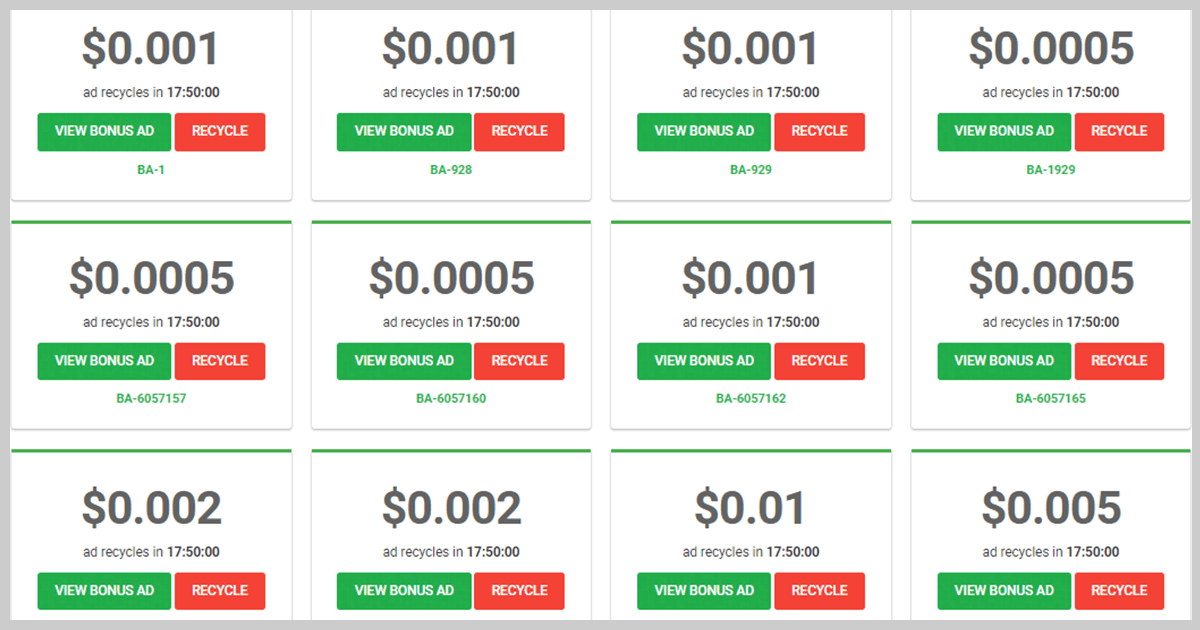 Make sure to log into your account twice a day if you don't want to miss paid ads.
Now:
To make more money, you need to view ads and increase your BAPs every day.
And after 6 days, you will start getting only 8 ads which will give you around 200 BAPs every day.
But the good thing is: Paidverts offers more ways to get more BAPs!
I will tell you how…. keep on reading!
How To Make Money From PaidVerts?
Increase your BAPs & earnings.
If you buy an Ad Pack worth $1, you will receive 2400 BAPs + few visitors to your links which you can use to promote referral links of other PTC networks.
It is profitable because on every $1 you invest to purchase an Ad Pack you will receive BAPs worth $1.20 and visitors to your website which you can use to increase your revenue from different referral programs.
View Recycled ads by buying a $0.05 UpGrade.
As I have mentioned earlier, if you don't want to miss paid ads, you have to log into your account twice a day.
If you forget to view the paid ads, they will be recycled.
In fact, many people forget to view paid ads that get recycled.
And PaidVerts provides an Upgrade that costs $0.05 which will allow you to view recycled ads worth $1.
That means you will receive an additional $1 ad when you buy an Upgrade.
Earn 10% from Your Referral For Lifetime.
This is one of the ways you can increase your earnings in Paidverts.
You can refer your friends and family and earn 10% of their earnings for a lifetime.
You can also promote your referral links on social media or write a blog post with your referral links and refer others and increase your earning.
Paidverts Games
Paidverts also allow you to gamble your hard-earned BAPs. Basically, there are 33 games in Paidverts such as Coin Flip & money slots.
PaidVerts games look like this: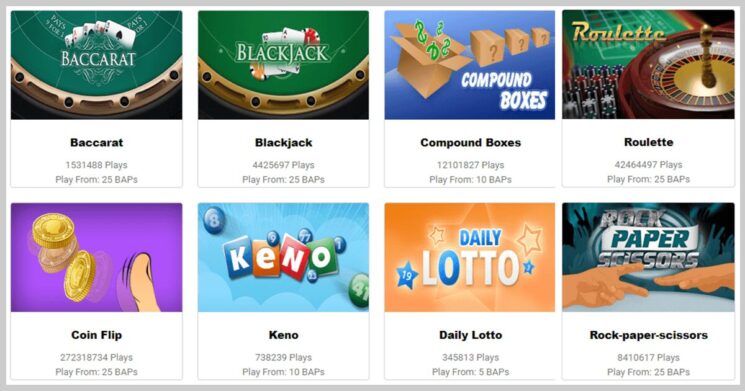 You can earn some BAPs playing the games but most of the time you will run out of BAPs.
If you want to play for fun, then it's good to have some fun. But if your sole purpose to play these games is to invest & win more BAPs & money, then you should forget about it.
From my experience, you will start winning at the beginning but when you start playing you will mostly lose all your BAPs.
So, I don't recommend playing the games at PaidVerts.
Is Paid Verts Scam or Legit?
When it comes to the PTC world, there are many scam sites out there that make people question the legitimacy of every PTC site before joining it.
Here's the deal:
Not every PTC sites are a scam. Some are genuine too, from which you can earn a good amount of money.
However, you should know the history and legitimacy of a site before joining it, which will save you a lot of time and money.
So, what about PaidVerts?
Well, here's the answer:
For some reason, Paidverts & its parent company "My Traffic Value" was sold by the initial founder Jo Cook to a new company.
And now Paidverts doesn't work like it used to work.
If you think about working on the site without any investment, then you can make some little money & buy ad packs to get some free advertisements.
But, if you wanna invest some money to make a quick profit, then I suggest you not invest in it.
Because it takes a lot of time to see some profit and considering the time & effort you have to put to log in to your account every day and view ads which will pay you little money.
We can't call it a Scam site as it has its own rules & terms but the thing is you have to wait a long time to see your profit coming back to your account.
And what makes me worried about this site is that it swapped all the user's BAPs & balance with shares that don't have much worth.
Which was not expected to be done by a company like Paidverts.
Final Words:
Paidverts is a unique PTC site with a lot of features and you can use it to make some money by viewing ads.
You can also get free advertisement opportunities from the site.
But if you are thinking about investing money to get quick returns then I think you should double think before investing.