Western Governors University (WGU) is a renowned and innovative online university that has been transforming the landscape of higher education since its establishment. With a unique competency-based approach, WGU focuses on providing a flexible and affordable education that caters to the needs of a diverse student population.
This blog post aims to provide a comprehensive review, exploring its history, features, accreditation, degree programs, student support services, success stories, affordability, and industry partnerships. By the end, you'll have a clear understanding of the impact and value of Western Governors University in today's educational landscape.
History and Establishment of Western Governors University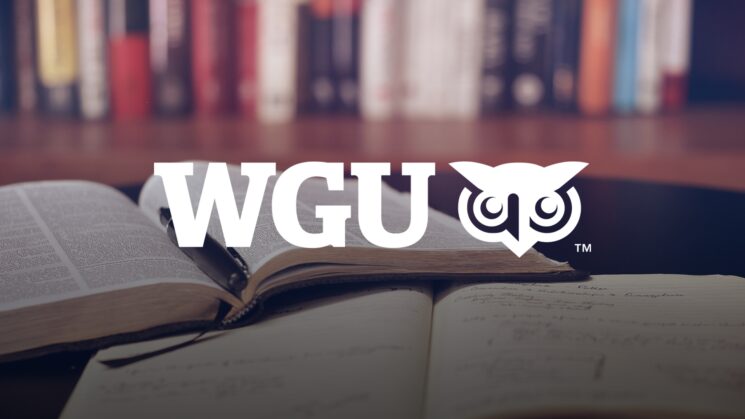 WGU were founded in 1997 by 19 U.S. governors who sought to address the challenges of traditional higher education and meet the demands of a rapidly evolving workforce. Their vision was to create an institution that focused on measuring students' competencies rather than seat time.
This resulted in the birth of WGU, a pioneer in competency-based education. The university operates as a non-profit institution and has since grown into a respected and esteemed university, serving over 121,000 students across the United States.
Unique Features of Wgu's Online Learning Platform
WGU's online learning platform stands out due to its unique features designed to enhance the learning experience. One notable feature is the competency-based model, which allows students to progress at their own pace based on their mastery of course materials. This approach ensures that students acquire the necessary skills and knowledge required for their chosen field.
Additionally, WGU's learning resources are available 24/7, providing flexibility for students to study at their convenience. The platform also incorporates interactive multimedia, simulations, and virtual labs, enabling students to gain practical experience in a virtual setting. To ensure smooth navigation and compatibility, it provides a useful tool called "WGU System Check."
Accreditation and Recognition of Western Governors University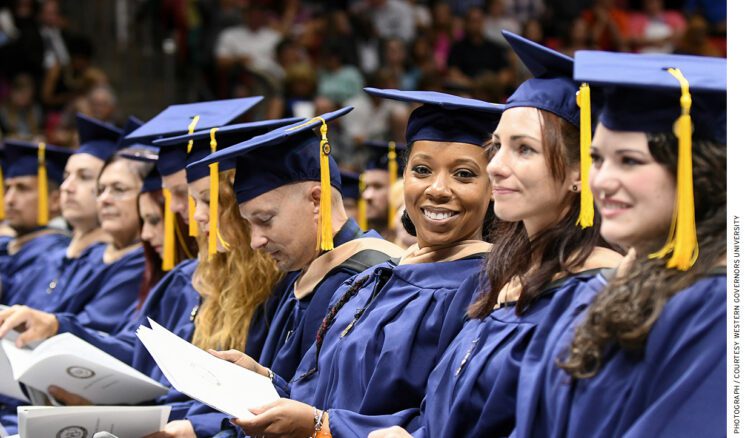 Accreditation is a crucial aspect of any educational institution, and it holds regional accreditation from the Northwest Commission on Colleges and Universities.
This accreditation ensures that the programs offered by WGU meet high academic standards and are recognized by employers and other educational institutions. Furthermore, it has received recognition and accolades from various organizations, including the U.S. Department of Education, for its innovative approach to education and dedication to student success.
Degree Programs Offered at Wgu – Variety and Flexibility
WGU offers a wide range of degree programs across various disciplines, providing students with a plethora of options to pursue their educational goals.
From business and IT to healthcare and teaching, its degree programs are designed to align with industry needs and equip students with the skills required for career success. Moreover, its programs offer flexibility in terms of start dates and pacing, allowing students to begin their studies whenever they are ready and progress at a speed that suits their circumstances.
Competency-Based Education at Western Governors University
One of the hallmarks of WGU's educational approach is competency-based education (CBE). Unlike traditional models, which rely heavily on seat time, CBE focuses on the demonstration of knowledge and skills.
Students are required to complete assessments that prove their competency in specific areas, enabling them to move forward once they have mastered the material. This approach empowers students to learn at their own pace, maximizing their potential for success and ensuring they are well-prepared for their chosen careers.
Student Support Services and Resources at Wgu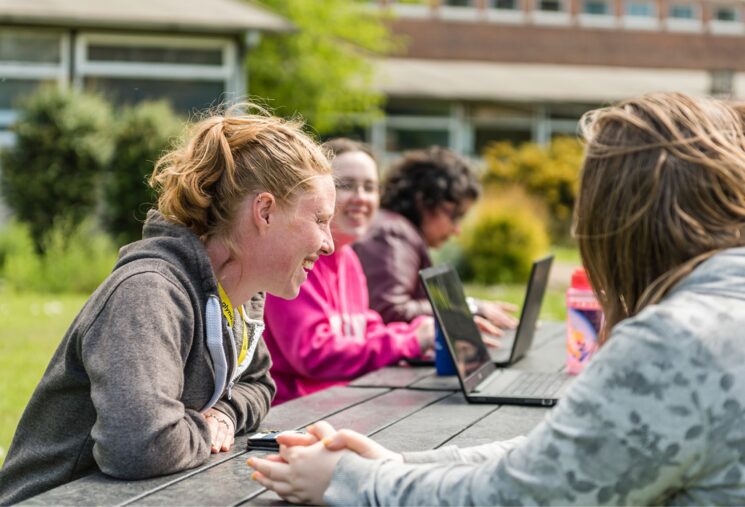 WGU is committed to providing comprehensive support services to its students throughout their academic journey. From enrollment to graduation, students have access to a range of resources, including personal mentors who guide and support them.
These mentors act as coaches, offering academic assistance, clarifying course content, and providing motivation. Additionally, its online library, writing center, and tutoring services are readily available, ensuring that students have the necessary tools and support to excel in their studies.
Success Stories and Testimonials From Wgu Graduates
The success stories of graduates speak volumes about the quality and effectiveness of the education provided by the university. Numerous alumni have achieved significant career advancements, with many attributing their success to the skills and knowledge they gained at WGU.
These success stories are a testament to its ability to equip students with the practical skills demanded by employers in today's competitive job market. Graduates often highlight the personalized support, flexibility, and competency-based approach as key factors that contributed to their accomplishments.
Affordability and Cost-Effectiveness of Wgu Programs
Affordability is a major concern for many individuals considering higher education, and WGU strives to make education accessible and cost-effective. The university's tuition is charged at a flat rate per six-month term, allowing students to complete as many courses as they can within that period, thereby saving both time and money.
Additionally, WGU offers a variety of scholarships and financial aid options to help students manage their educational expenses. This commitment to affordability ensures that students can pursue their degrees without accumulating excessive debt.
Wgu's Partnerships With Industry and Employers for Job Placement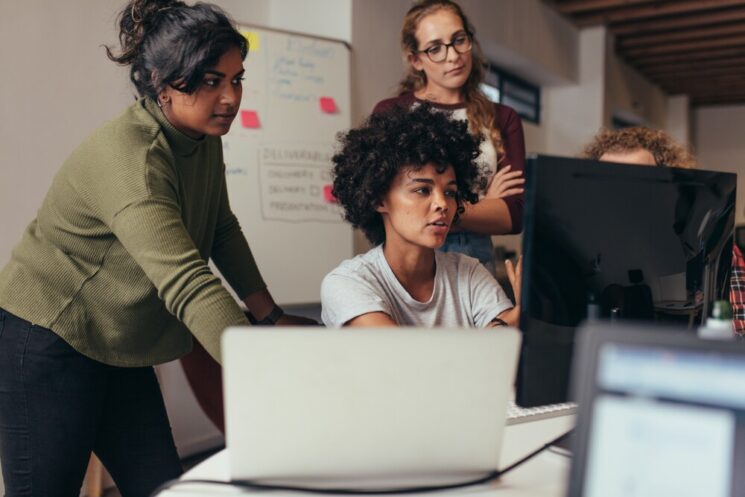 WGU recognizes the importance of connecting students with industry and employers to enhance their career prospects. The university has forged strong partnerships with leading organizations and industry professionals, ensuring that its programs are relevant and aligned with current market needs.
These partnerships often result in internship opportunities, job placements, and networking events for WGU students and graduates. Such collaborations not only enhance students' learning experiences but also increase their chances of securing meaningful employment upon graduation.
Conclusion – The Impact and Value of Western Governors University
Western Governors University have revolutionized higher education through its competency-based approach, student-centric support services, and commitment to affordability. By providing a flexible and accessible online learning platform, WGU caters to a diverse student population, enabling individuals to acquire the necessary skills and knowledge for career success.
The university's emphasis on competency-based education ensures that students are well-prepared for the challenges of their chosen fields. WGU's recognition and partnerships with industry and employers further strengthen its position as a leading educational institution. With its innovative model, WGU continues to make a significant impact on the lives of students and the workforce as a whole.