Hello and Welcome to my honest Gamesville review.
Earning money online is one of the most smartest and effective ways of making money. Nowadays the trend of working regular 9 to 5 job has become outdated and boring for many people.
People constantly look for some earning opportunity on the internet but they do not realize you have to do significant research and be careful to not get scammed of your money.
Today I am bringing you a very popular and entertaining website where you can earn by playing games. This site is called Gamesville.
But do you really believe you can earn by playing games on Internet? Well, I will be the one answering that question.
I will provide you with every detail regarding the Gamesville website which includes how can you join the site, how to earn, how much can you earn, ways and methods of redeeming your money.
But you also might want to know whether the site is legit or a scam.
So let us get started.
What is Gamesville?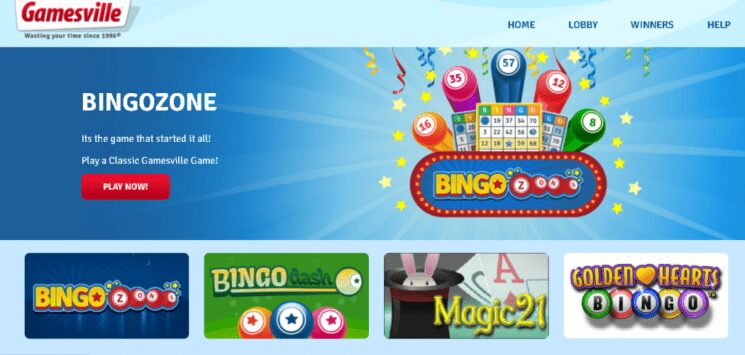 Gamesville is one of the popular online gaming hubs where you can earn money by playing many amazing games. However, you have to be from the USA, UK, or Canada to join the site.
You will earn GV coins after playing the games which you can later redeem into actual cash or gift cards.
The site has a variety of games such as Poker, Quick Draw, Three-Eyed Bingo, Magic 21, and Solitaire.
The site is free or you can join as a premium gold member to find an increased amount of earnings and even more games.
How to Get Started?
First of all, You must be a resident of the USA, Canada, or the UK to start playing games and earning from this site. You must first register by providing your name, address, password, email address, and your birthday, etc.
After registering you have to verify both your email id and your birth date before starting to play games. You must be over 18 years old to earn from the site.
Now that you have registered you can start to play games and earn money.
How does Gamesville Work?
You have to play games to start earning from this site. Depending on the games you play, you will earn accordingly. You have to choose between sweepstakes or play the game that pays only if you win.
A game like Frantic will provide you with sweepstakes of $25 whereas in Bingo Zone you will win if you beat the game. You will be paid via cheque when you process for the earning after beating the game.
Other games like Solitaire have $10 sweepstakes and Shop Slots also has sweepstakes of $25 for a day.
You can join the site as a gold member where fees are $2.99 per month and $29.99 per year. The site provides you with special privileges for becoming a member.
How can You Earn?
You will receive GV coins for each game you played. These coins can be redeemed for cash or gift cards at the end of the month.
The site has prizes from $5 to $20 in the form of cash or gift cards. Other than gift cards the site pays you through Mail.
Minimum Payout and Payment Method
The minimum payout varies from $5 to $20 which you can redeem at the end of the month. You will be paid via gift cards or cheque in the mail.
The site does not have a PayPal service which is one of the drawbacks of Gamesville.
Pros and Cons of Gamesville
Pros
The site is legit and it pays.
You can earn by playing very fun and awesome games.
The sweepstakes in Gamesville make the site extremely interesting.
You can easily withdraw your earnings via Giftcards.
Cons
Gamesville is not available in all the locations.
You will only win based on your luck.
There is no alternative to redeeming your payments apart from gift cards or cheques.
You will only pay once a month which is less considerate in regards to the website.
The membership program of the site has complaints of overcharging
Conclusion: Gamesville Review
After a deduction of Gamesville Review, I can confirm that the site is legit. However, your winning is based on luck since you play against a programmed computer.
Those computers follow algorithm which does not regularly help you win. You must know that many gamers have not won a single dime from this site.
But you have to be really patient and keep playing for fun rather than the hope of winning to continue to play on this website. You can also join sweepstakes or jackpot to increase your chance of earning some money.
Hence I recommend this site to anyone who loves to play games and is patient for a chance to win some extra passive income.
But if you want a guaranteed income, you can check our side hustle ideas to earn some extra money online.