Welcome to my complete Paribus review.
Paribus can become a useful app if you buy products online frequently.
When you purchase a product online and only a few days later if you find out the price for the product has dropped.
Then you may get disappointed for losing the difference.
But now you don't have to worry.
Paribus can help you to get a refund.
How?
Well, Paribus actively keeps an eye out for the price drop of the products you buy online and helps you to get the difference as a refund without any hassle.
The site is similar to Boom 25 where you will earn cash back from online shopping.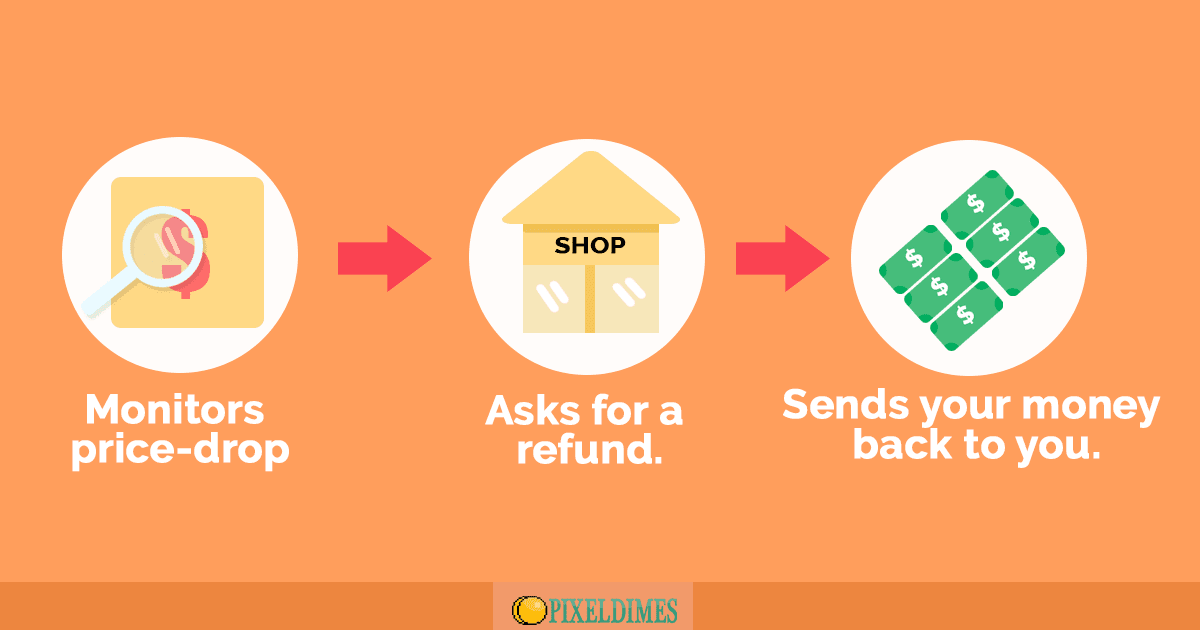 How cool is that… Right?
If you wanna learn everything about this app, then keep reading this Paribus Review + Mini Guide.
Paribus: A Complete Introduction
Founded in 2014 by Eric Glyman and Karim Atiyeh, Paribus had started becoming the talk of the town right from its inception.
Because of its growing popularity, Paribus was purchased by a financial Corporation called 'Capital one' in 2016.
But what is Paribus exactly?
Paribus is a cash-back app that constantly monitors a price-drop on the store you purchase recently and get a refund from the store and send back the money to you.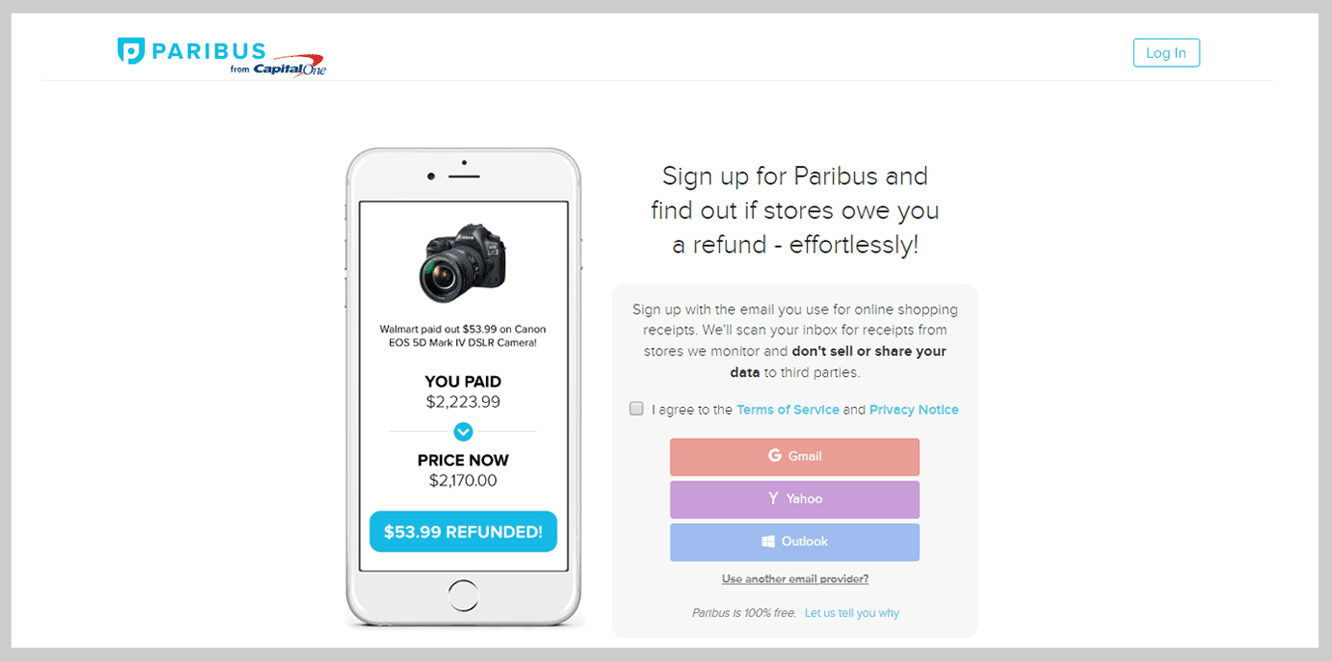 The concept of getting a refund as soon as there's a price drop caught the attention of a lot of people.
And then the glorious days of Paribus started…
Trusted by thousands of users, Paribus has found more than $29 million in savings for its users.
That's a huge saving. Right?
Paribus is only available in the United States & Puerto Rico.
You can download Paribus on IOS & Desktop. Initially, the app was also available on PlayStore, but the developer has removed it, and they are rebuilding the app, and you can expect an android version soon.
Also, Read; Quidco Review is the cashback app that helps vivid shoppers.
How Does Paribus work?
Creating an account on Paribus is quick and easy. To create an account you can either download the official Paribus app from the App Store or visit Paribus.co
Then you have to allow Paribus access to your email.
Check out the image below to find out what information Paribus can access.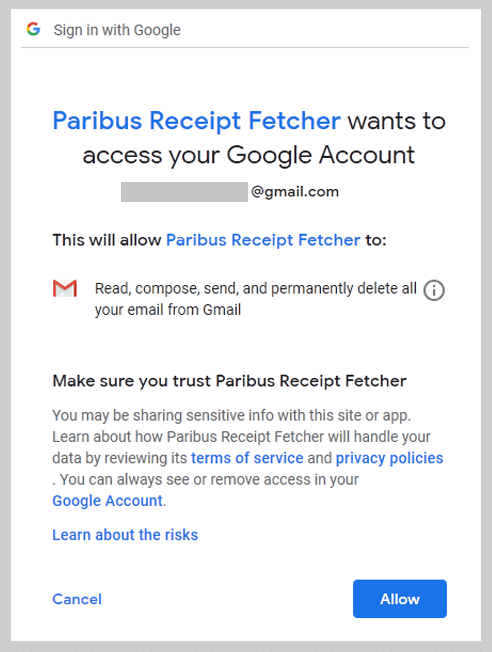 Now you may be wondering:
Why should I allow Paribus Receipt Fetcher to read my emails?
As you can see from the image above, Paribus can read, compose, send, and permanently delete all your emails.
But you don't have to worry. 
Paribus doesn't share or sell your information with third parties.
In fact, This app will only read your emails.
You may be thinking:
Why does Paribus read my emails?
This is because Paribus needs to scan your emails and check the confirmation emails of the purchases you made.
And on the basis of those emails, it will actively monitor online stores for price changes.
So, when the app finds a price change, it will request the retailers for a refund and send back the money to you instantly.
You will agree with me:
Giving access to your personal emails & information to an app you haven't used before can become a hard task.
In fact, you should only allow access to trusted third party apps & services only. Though you can remove the permission given to Paribus, the data collected by Paribus will still be with them.
According to Google Support, you need to consider how secure the app is, how the app uses your data if you can delete your data from the app or not, and so on.
But if you still wish to use Paribus without letting them read your personal emails from friends & family or work, here's a quick solution:
You can create a new email account which you can use to make purchases online om;y. Then, you can use that email to sign up for Paribus.
Or,
You can use this app only if you feel comfortable allowing Paribus access to your information.
Otherwise, This app is probably not for you.
If you are passionate about cashback apps or site check our review of Letyshops Review
Paribus Review: Why Should You Use this service?
In this era of a busy lifestyle, not everyone has time to watch for price changes in the products you purchased online. Even if you find a price drop of the product, you have to file a price adjustment claim.
And doing this again and again can be a daunting task. Right?
But with Paribus, you just to sign up and let the app do the work for you.
So, if you are planning to save some money without wasting time & effort, then you must use this app.
What Merchants does Paribus Monitors?
Paribus keeps track of a price drop from a lot of major retailers including the likes of Amazon, Best Buy & Walmart.
According to the latest information from the Paribus website, it monitors the following retailers:
Amazon
Blooming Dale's
Macy's
Best Buy
New Egg
Staples
Target
J. Crew
Zappos
Nordstrom
Banana Republic
Gap
Old Navy
Athleta
Walmart
Kohl's
Office Depot
Neiman Marcus
Costco
Home Depot
Sears
Create & Barrel
Bed Bath & Beyond
REI
Anthropologie
L.L.Bean
Loft
Wayfair
Paribus Complaints
As Paribus has become a popular service among thousands of users, there are some complaints that you can find online.
Some of the complaints make no sense. But here are some of the customers' complaints :
Paribus Didn't Save money
Most of the complaints that I found against this company is that Paribus didn't save any money.
There might be two things:
Maybe you not using Paribus with the email you use to purchase online. As it requires email access to view your purchase receipts in order to get you a refund. So, most likely people are using different emails to purchase online and using Paribus on the other one.
The store you purchase form doesn't work with Paribus. I have already mentioned the list of stores that Paribus monitors above. So, you need to verify if your store is on the list or not.
Is Paribus a Scam?
The purpose of this Paribus review is to let users know about their service and whether it's legit or not.
After analyzing everything about Paribus, we can say that is not a scam. This is a legit company that will help you to save money without any effort on your end.
When they find a price change, they send money to your account instantly.
Paribus has also been featured and discussed on Bussiness Insider & USA Today
The best part of this app?
Their service is 100% free. You don't have to spend money to sign up. In fact, you can get a refund from your store without any services.
They have thousands of satisfied users and saved millions on savings for their users.
So we can conclude:
This is a legit company.
Final Words
Paribus is a very good financial tool that can save you a good amount of money from the products you buy online.
This app can be very useful in the holiday season when you make the most purchases. And most of the time there will become rise & drop in the product prices.
So, this tool can be handy and save you money without putting in any extra effort. So, I definitely recommend this app.
I hope this Paribus Review helped you with all the information needed. Feel free to share your experience with Paribus in the comments.