If you are like me who loves discounts and saving money, then this post is going to be INSANELY useful for you.
In this post, I've listed the 10 best cashback apps that will offer you discounts, rewards, and save money on your everyday shopping.
These apps will actually pay you to shop while providing a better shopping experience.
And now you may be wondering:
How much will I save using those apps? Is it even worth it?
Since we are shopping every other day (whether you are shopping online or in-store), Imagine if we get even $5 cashback every time we shop online, that's around $100 to $200 saving every month.
Now, if you are excited about using the CashBack apps to save some money, then keep on reading.
What are the best CashBack Apps in 2023?
1.Muula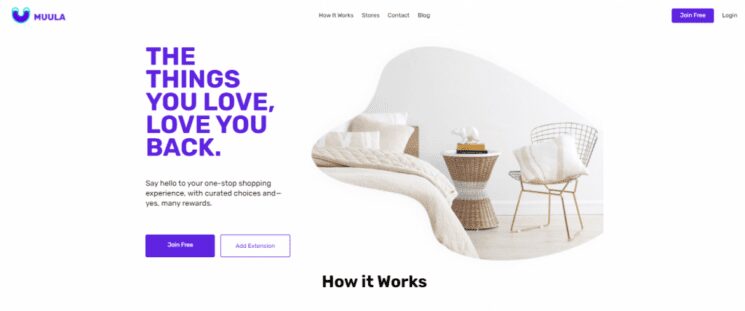 Muula is a one-stop shopping experience with curated choices and generous rewards. Muula Provides you with 1000  welcome reward points when you sign up. You earn reward points for every purchase made through our stores.
Probably the best feeling ever for customers is to be able to somehow save money even after making all the purchases they had planned for. With the help of Muula reward points or beneficial discounted offers by the Muula app, the customer might just take back some money home which they might have thought they would spend.
2. Rakuten (Ebates)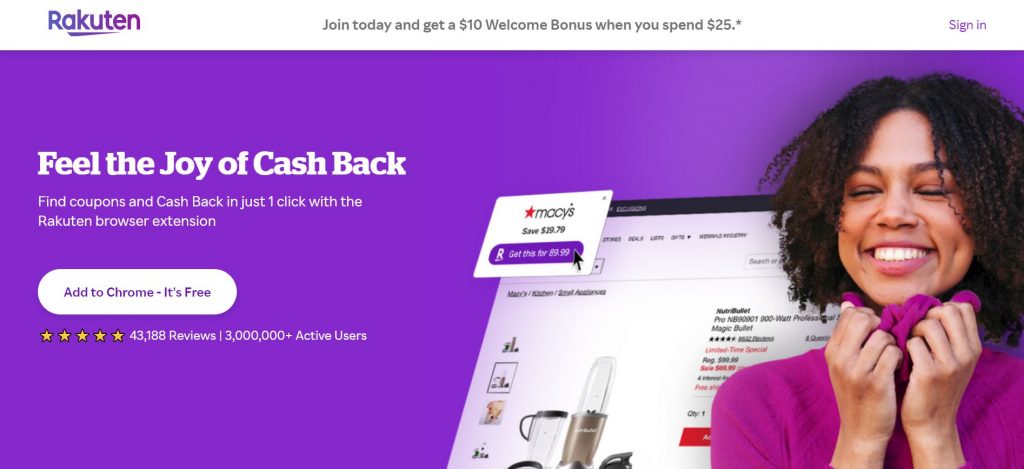 Rakuten is a cashback site and app which gives you money for making purchases on your favorite store using their app and browser extension. Rakuten was formerly known as Ebates which gives consumers from 1% to 40% cashback.
The cool thing about Rakuten is that you can get cashback and discounts at over 2,500 stores.
They have partnered with big companies like Walmart, Amazon, and Target to name a few.
3. Dosh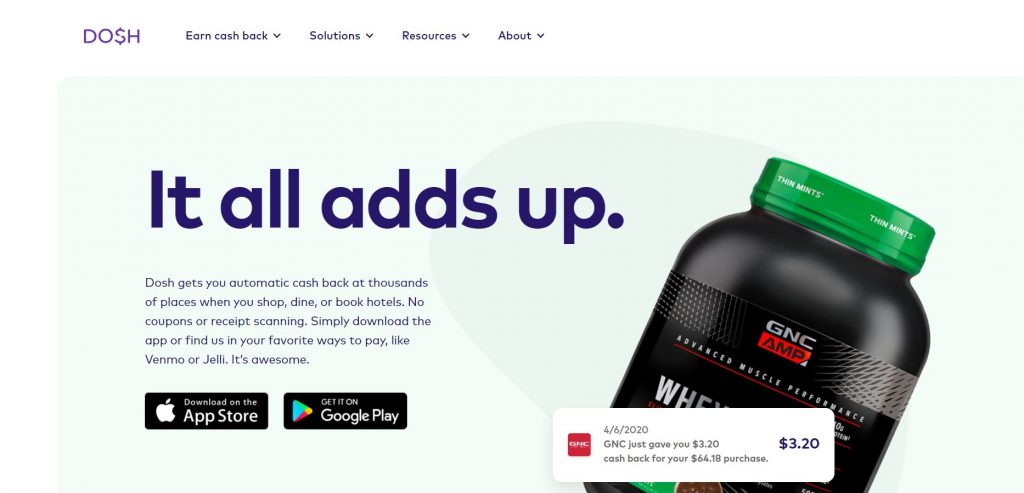 Dosh offers up to 10% to 40% cash backs for daily activities like shopping for groceries, dining, and travel purchases.
And the best part is it's automatic. You just have to connect dosh with your card and Dosh will scan your transactions and automatically gives you cashback for the eligible transactions.
This means you don't have to find discount codes or upload your receipt which is time-consuming.
Dosh removes all the hassle by scanning your card transactions and send you cashback to your Dosh wallet seamlessly.
4. Ibotta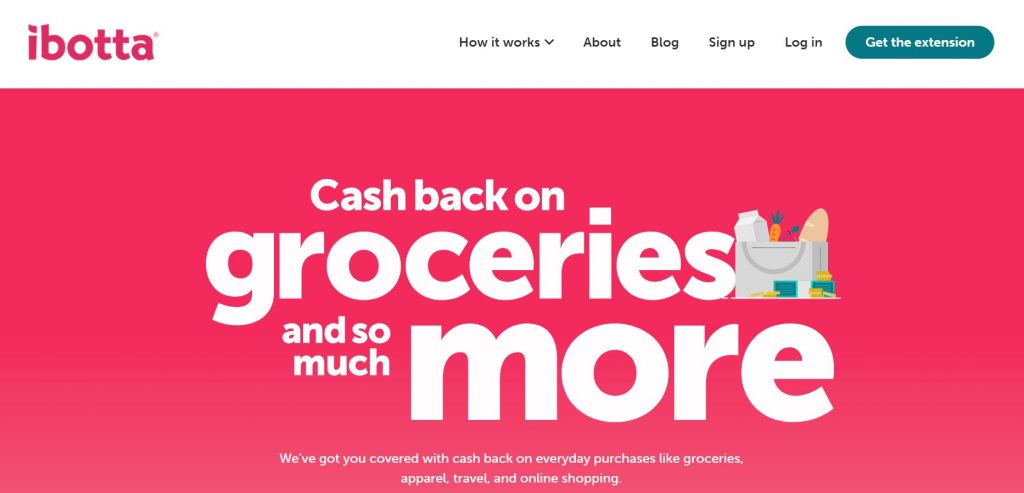 Ibotta is a free app that offers you cashback on your everyday purchase. They have partnered with over 1,500 brands and retailers to provide you best deals and cashback. Ibotta lets you cash out money via PayPal and Venmo.
You can get cashback on your daily purchases like cereal, milk, meat and so on easily using Ibotta.
5. Paribus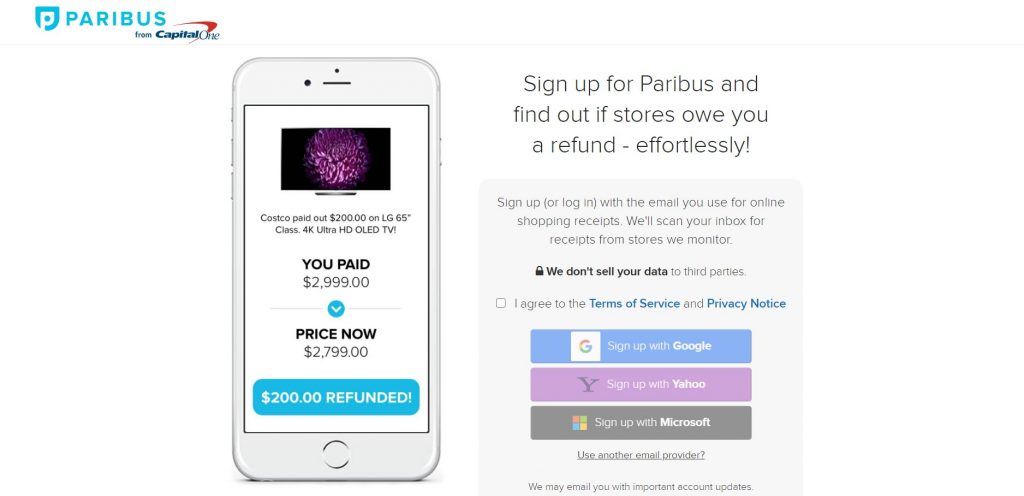 Paribus is a free cashback app that scans your email for online purchase confirmations and lets you get cashback for eligible purchases. Paribus was acquired by Capital One in 2016.
What I like about Paribus is it even gives you cashback if there are any future price drops for the stuff you've bought.
It has partnered with over 25 big companies like Amazon, Best Buy, Walmart, and so on.
To learn more, Check out my Paribus Review.
6. RetailMeNot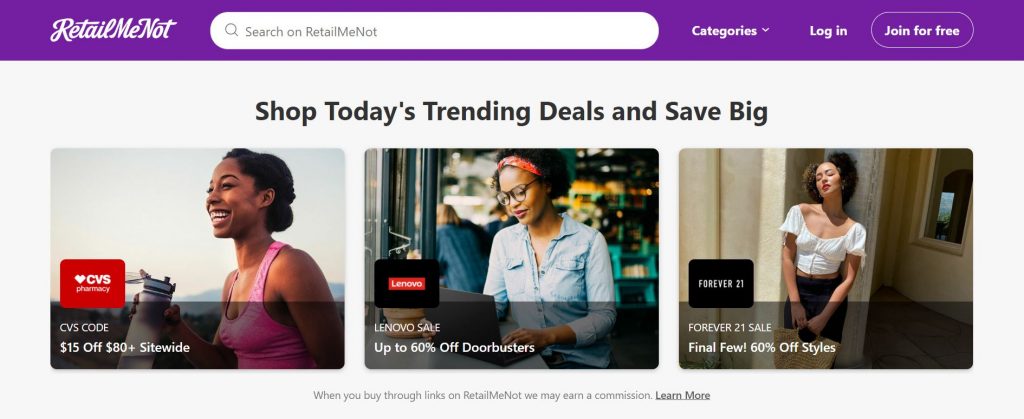 RetailMeNot is a cashback app and site which helps you to get some cashback every time you make a purchase through the app. It is free to use and offers you thousands of deals and offers via its partnership with different companies.
The company has paid over $33 million to its members to date. However, one of the main drawbacks of RetailMeNot is that you have to wait 45 days to get back your Cashback.
And you can redeem your cashback via PayPal or Venmo.
7. Checkout 51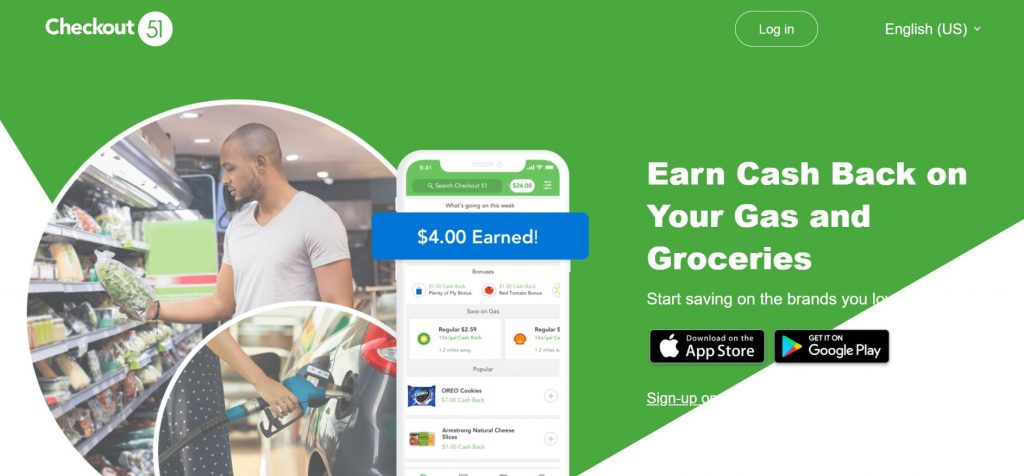 Checkout 51 is yet another cash-back app that lets you cash back on daily purchases like gas, groceries, and so on.
To get cashback using Checkout 51, Simply download their app, browse offers and products from their partner companies and upload the receipt.
Once the receipt is confirmed, the cashback will be credited to your account. You will get paid via Check.
8. MyPoints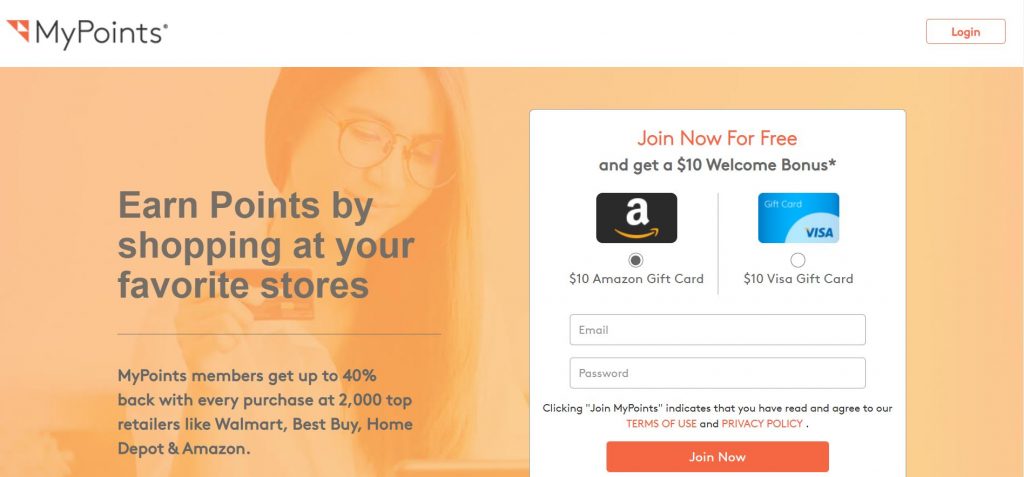 Another Free cashback app is MyPoints which offers up to 40% cash back at over 2000 top retailers like Amazon, Home Depot, Walmart, and Best Buy.
MyPoints also offers a $10 welcome bonus when you sign up. You earn points for every dollar spent to make purchases. Moreover, MyPoints also allows you to take surveys and earn points.
Points can be converted and withdrawn as Giftcards or PayPal Money.
9. Fetch Rewards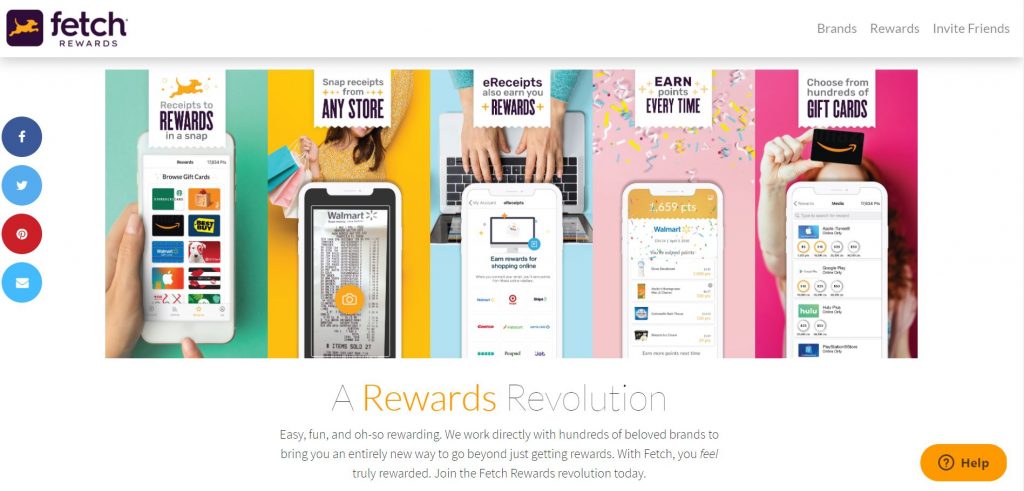 Fetch Rewards provides a fun experience to get cashback for shopping online. All you have to do is download the app and sign up for a free account. Then, snap and upload the receipt of your purchase to get points.
The points can be redeemed as gift cards or you can choose to donate to charity. Moreover, Fetch Rewards also allows you to enter into monthly sweepstakes using the points.
10. Drop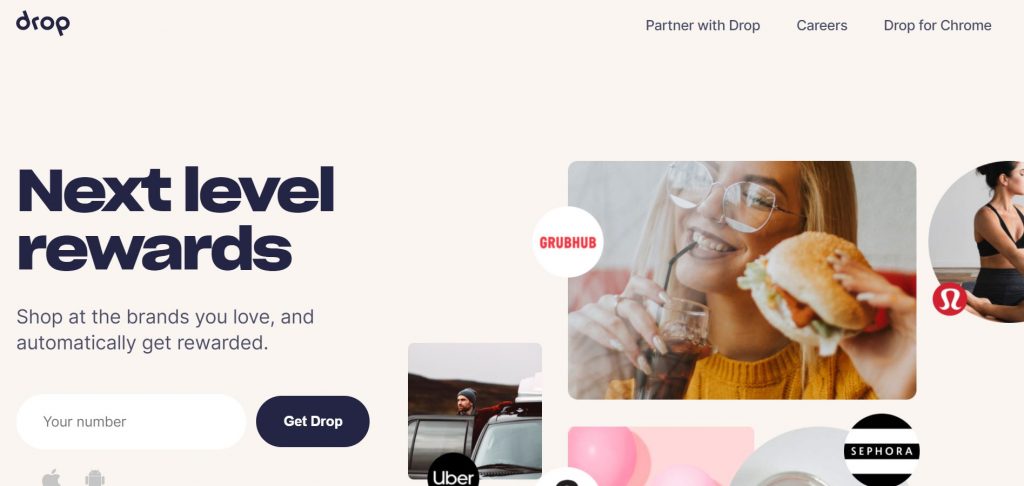 Drop is yet another cashback app on this list that gives you cashback for Food purchases, shopping, and travel. With every purchase via Dosh, you will earn points called "Dosh Points".
You can redeem those points at places like Amazon, Netflix, and Starbucks. The app is available for both iOS and Android devices.
11. ShopKick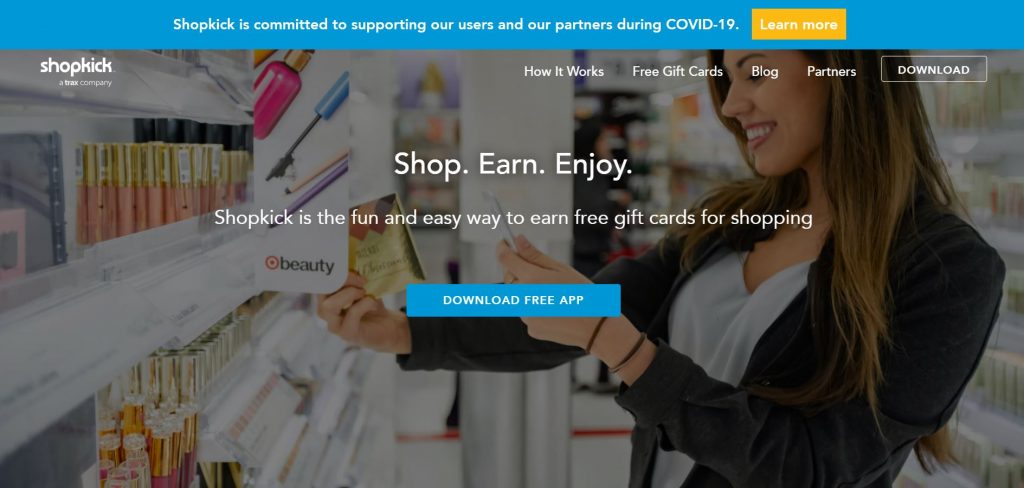 Shopkick app lets you earn points for your in-store or online shopping which can be redeemed for gift cards on Starbucks, Target, Amazon, and so on.
Users are credited reward points called "Kicks" instead of cash.  To earn $1, users have to get 250 kicks.
You can earn kicks by visiting partner stores, scanning barcodes, purchases made with a linked card, uploading receipts as well as watching videos on the ShopKick app.
11. Paribus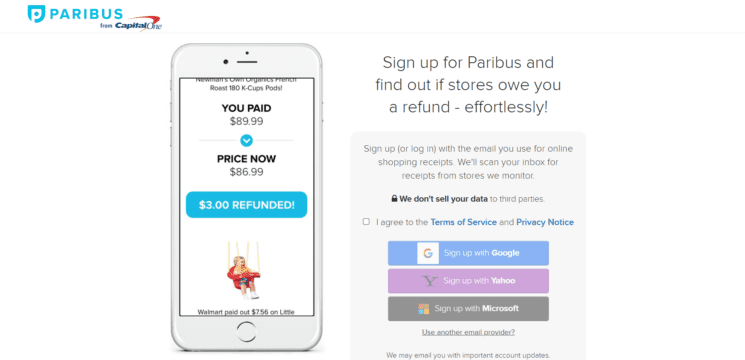 Paribus was founded in 2014 by Eric Glyman and Karim Atiyeh which was later acquired by financial corporation Captial One in 2016. Paribus monitors price drops for your everyday purchases and sends back the refund to you.
If you wanna learn more about Paribus, check out my Paribus Review.
12. Rebaid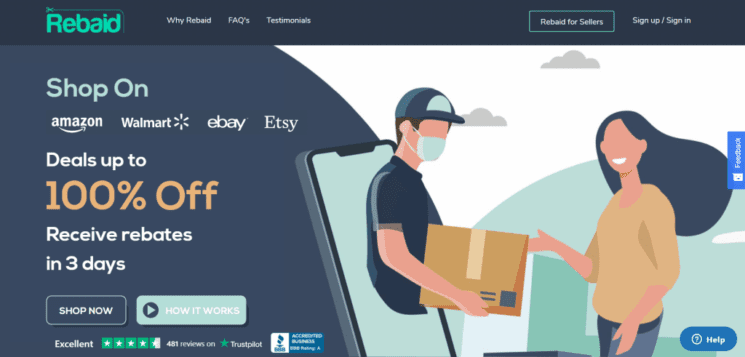 Rebaid is a popular cashback shite that allows you to get save money while shopping on Amazon, Walmart, eBay, and Esty. Users can receive up to 100% cashback by using Rebaid to make purchases.
Rebaid is only available for users living in the United States and to get cashback called rebates, users have to go to Rebaid, sign up for an account, and then visit the e-commerce site through the Rebaid link.
Once they make the purchase, users have to come back to the Rebaid site and enter their order number to claim the available cashback opportunities.
Rebaid offers two ways to get paid which are check and direct deposit. Although receiving a check doesn't cost any fees, the arrival time will take around 5 to 6 weeks. And likewise, if you choose direct deposit as the payment method, it will charge a $1 fee and it will take around 5 days to receive the payment.
To learn more, check out my complete Rebaid Review.
You can also give an honorable mention to the popular LetyShop and find out if the site is legit or a scam
Final Thoughts
Using these apps requires no additional costs to you and save some money on your daily purchases adds up quickly.
We have compiled this with some of the most popular cash back apps, feel free to try whichever fits your need. The satisfying thing about the cashback app is you will quickly see some money coming back to your wallet.
Have you ever used any cashback apps before? If yes, feel free to let us know in the comment section below.