Being a good dog owner means loving your dog, taking good care of them and, of course, pampering them by buying them the best treats and accessories. In addition to dog beds, wardrobes and a collar, choosing an adequate leash is really important. A good leash ensures that your dog is completely comfortable and does not feel any discomfort, and also that he is completely safe during long walks and spending wonderful time together in nature. If you have a large dog, choosing the right leash can be really challenging. There are so many choices out there! In order to help you, we share with you information on how to choose the best leash for your dog. Let's go!
Why your dog needs a leash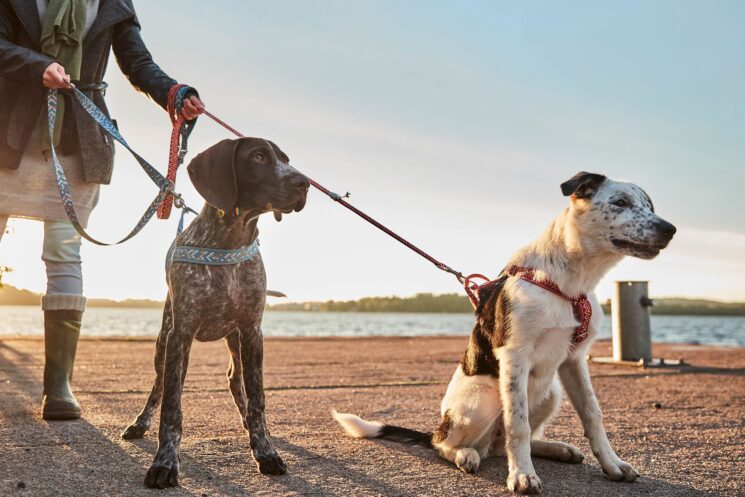 Before we share with you some useful tips on choosing the perfect leash for your large dog, it is necessary to first discuss why your dog needs a dog leash at all. The first and main reason is his safety. Spending time outdoors is very important for any dog, and especially for large breeds. These dogs have a lot of energy and it is important that they go out regularly and release all that energy in order to be healthy and feel good.
However, if you live in the city, then you do not want to take risks and let your dog walk without a leash. This can be very dangerous, as a dog who couldn't wait to get outside will start running and jumping around and risk being hit by a car or injured in some other way. In such situations, having a proper leash is very beneficial as it ensures that your dog is not found in some life-threatening situations.
We suggest this be a practice even if your dog is trained. You never know when he might see a cat or a squirrel. and hurried merrily towards her. Dogs are animals at the end of the day and it is essential that we ensure that they are fully protected in order not to get injured.
Retractable leashes also provide additional benefits. For example, if your dog is small and has not yet learned to walk calmly next to you, having a leash can prevent him from running away and give you a higher level of control over him. Also, you will prevent inappropriate dog behavior that involves jumping on people approaching or other dogs. In order for a dog leash to meet all these criteria you need to find an adequate one, especially when it comes to large dogs.
What type of leash is best for big dogs?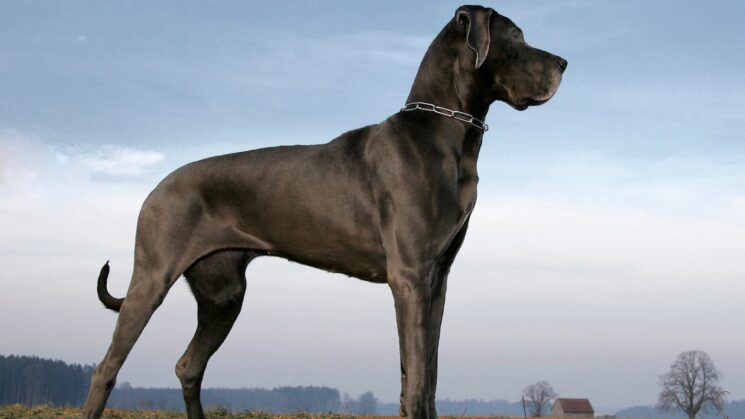 When choosing a leash for your big dog you want to consider a few things:
Material, thickness of leash and buckle
One of the main rules for choosing the right leash for a dog is that the larger the dog, the higher the quality, thickness and strength of the material from which the leash is made. It is important that the leash you choose is really high quality and gives you the desired level of control over the dog. Leashes made of thin materials do not make much sense, because there is a high chance that they will break the first time your dog runs or pulls the leash harder for some reason.
How much freedom do you want the leash to give your dog
Another thing you want to think about before choosing a leash for your big dog is how much freedom you want the leash to give him. For young dogs and dogs that have not yet been trained, it is a good idea to choose a shorter leash that gives him less freedom, as an additional level of safety until the dog learns how to behave on the busy streets of the city. On the other hand, if your dog is well trained or you mostly walk him by nature, then a longer leash will be just fine.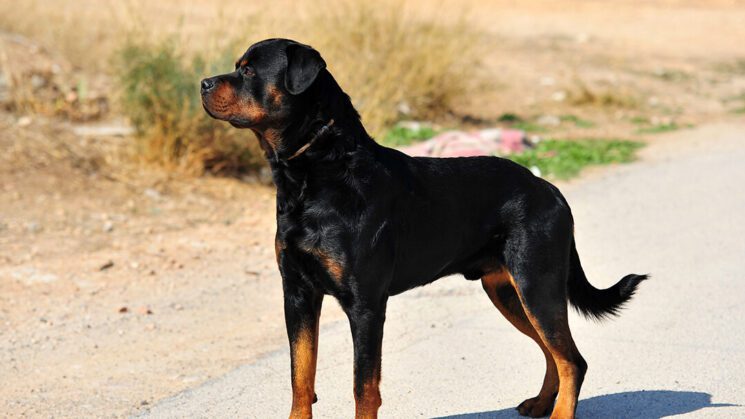 If you want to have both we suggest you consider a retractable leash that gives you the option to lengthen or shorten the leash, depending on your needs. Click here if you want to find a strong, high quality retractable leash that will give you the desired level of control over your big dog.
How much comfort the leash provides to the owner
And lastly, don't forget to consider how much comfort the leash provides to the owner, as this is another important feature. This is important not only for your personal comfort, but in this way you additionally ensure that your dog will be completely safe. How? Because you make sure that the leash will not easily slip out of your hand or cause you injuries after a long time that would interfere with your dog's control. If your dog tends to pull hard on the leash, it is important to choose a leash made of a material that will not cut into your palm. Also, you want to choose a leash with a loop that is the right size for your hand, so you can use it easily and undisturbed for several hours.
And of course, in the end you can additionally consider the aesthetics of the lead and make sure you choose the one that you like in style and makes sense for you.
Conclusion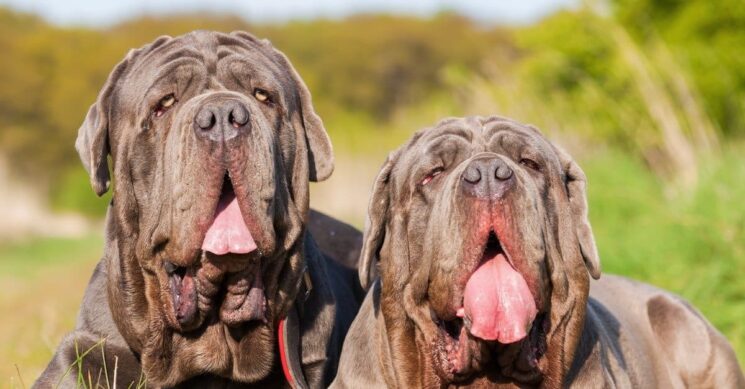 As a responsible owner you want to give your pet only the best. In addition to the bed, collar and other important accessories, you need to pay special attention to the leash. Choosing the best leash for your dog is really important, especially when it comes to large breeds. Leashes are vital because they ensure that you are completely safe, especially when walking in large and busy cities. When choosing the type of leash that suits your dog perfectly, you want to think about the type of material and its thickness, how much freedom you want the leash to give your dog, and how much comfort a particular leash provides to the owner. If you take all these factors into account when buying a dog leash you will ensure that your dog is completely safe and that you can relax and enjoy the time you spend together.