Hello and welcome to my honest GrabPoints Review.
Grab Points is a Gpt platform just like other earn money online websites where you can earn money by completing various tasks.
You can complete various offers and surveys, download apps and watch videos to earn points and redeem them for cash or gifts. But you may be wondering if this app really pays and if it is not a scam.
Well, you have come to the right place for your curiosity. Today I am going to provide you with detail regarding Grab Points which includes what really is Grab Points, how it affects users, how can someone join, how they earn, how they redeem their earnings, payment methods, and most importantly it is worth your time.
So, let us get started
What are Grab Points?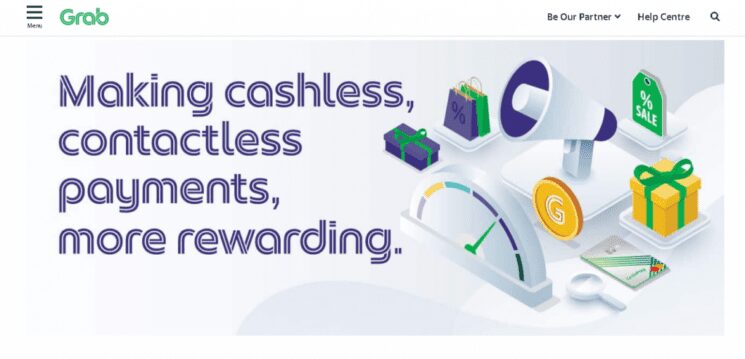 Grab Points is the website where you can earn money or gift cards by doing various tasks. The tasks consist of watching videos, completing offers, taking surveys, trying new apps and products, etc.
How to Get Started?
First, go to the Grab Points website to register yourself. You can visit grabpoints.com and fill out the registration form on the home page. You should fill up your username, email, password, location, etc.
Then you will receive a confirmation email from Grab Points. Then confirm your account by clicking the confirmation link that contains the GrabPoints Invite Code they email you.
You can also register your account through your Facebook. You should also have your PayPal account to get paid. So, make sure that you have your PayPal account
How to Work on Grab Points?
After the registration of your account, you can make money in various ways. You do not make direct money from this site. You just collect points and later these points can be redeemed for cash.
One of the simple ways is watching videos. These videos contain movie trailers, ads, and content based on your location. You can earn up to 30 points for watching the videos.
The points are based on the length of the video. Completing surveys and downloading apps are also other two ways of making money. Once you've completed the survey you earn points.
You can even get points for partial completions and disqualifications. The payment of the survey depends upon the length of the survey. The lengthier the survey is the more you will be paid.
You can expect to earn from 500 to 2500 points for the completion of a survey. Downloading an app is also the easiest way of earning points. You can earn 30 to 500 points for downloading the app and engaging with them.
You can also complete offers to earn points. There are various types of offers available on the website. Some are paid offers where others are free to join the offer.
Some of the offers require you to visit other sites and some of the other offers are to purchase from an online store to earn points. Lastly, you can also refer your friends to join the site.
Referring to your friends also helps you earn some points. You can get anywhere from 25 to 250 points depending on the country you reside in. If you reside in the US, Canada, or the Uk then you will earn 250 points.
If you reside in Europe or the Asia Pacific then you will receive 100 points and referrer living in the remaining countries will earn 25 points. The person you refer to the site will get 500 points for using your invite code.
Minimum Payout and Payment Method
You have three options to redeem your points. Firstly, you can redeem your points as cash. You can redeem your cash through your PayPal account if you have $3 in your account.
Since $3 is equivalent to 3000 points, you must have 3000 points to redeem this cash amount. Secondly, you can receive gift cards in exchange for points.
The gift cards are available for various brands like Netflix, Steam, Amazon, Minecraft, Nintendo, Google Play, Xbox, Fortnite, eBay, Play Station, and many more.
Lastly, if you are into Bitcoins then you can choose Bitcoins as your payment. Your points will be redeemed as Bitcoins when you choose this option.
You will receive your payments within 48 hours once you choose to redeem the points. Thus, you will receive your payment faster compared to other Gpt platforms.
Pros and Cons of Grab Points?
Pros:
It is free to join.
Fast payment i.e., within 48 hours
Easy to earn points
Minimum threshold i.e., 3000 points
Do not need to complete a survey to earn points\
It is worldwide and accepts members from every county
Cons:
It does not support Android and iOS
Biased referral point
GrabPoints Review: Legit or Scam
This is a legit website. You can earn points and redeem them into cash, gifts, and bitcoins from this site. You simply have to watch videos, complete offers and surveys, download apps, and refer your friend to earn points.
So, you can use this platform for your side income. However, don't expect to be extremely rich from the application.
But before you leave check our review of GPT Planet and find out if you can earn from some macro works.