Hello and welcome to my honest Toreba Crane Review.
There are countless ways of earning money online. And there are millions of sites that claim they really pay for doing some work online.
You can be doing some macro works, answering surveys, chatting to get paid, or even working as a Virtual Assistant for Organizations. You can also earn money online by shortening of URL.
But today I am bringing you one of the most unique ways of earning various awesome prizes. Are you ready to play a physical game but from your own computer?
Today I will present to you with Toreba Crane game.
Toreba Crane is an online platform or game application where you handle a gaming crane or claw and use it to win various prizes.
You just have to register and reserve the game before playing and win the game. But you will only win physical prizes which will be shipped to you.
But you may be wondering if this site really pays and if it is not a scam.
Well, you have come to the right place for your curiosity. Today I am going to provide you with detail regarding Toreba Crane which includes
what really is Toreba Crane,
how does it work,
how can someone join,
how they earn, how they redeem their earnings, payment methods, and
most importantly if it is worth your time. So, let us get started
What is Toreba Crane Game?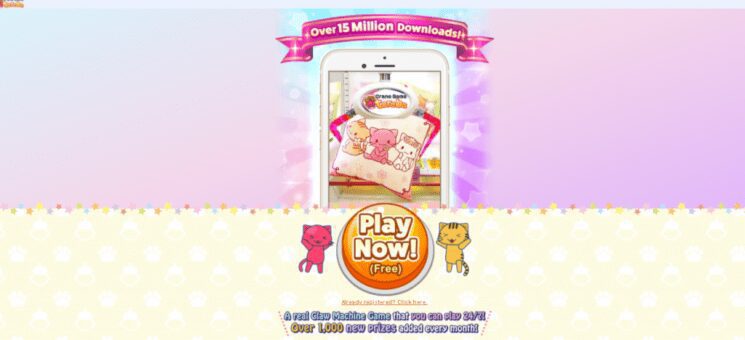 Toreba Crane Game is a popular Japanese game where you can play remotely through the internet. You will be handling a crane or claw and will attempt to pick up prizes through it.
If you can pick up the prizes and fill them in your container, you win that prize. Your prizes will be shipped to you after that.
There are numerous prizes to be won such as toys, figurines, plushies, etc. The game is very addicting and fun to play with. However, you also have to spend some money to play this game.
Now let me tell you exactly how you can play this game.
How to Join Toreba Game?
At first, you have to register your country before playing. Your country depends upon your shipping fees. After registering your country you have to register your name and email address.
Finally, you have to fill the detailed form of your address in case you win the prize. Your prize will be shipped to the location which you have registered.
Now you can click Play Now button. There is a guide on how to play the game so be sure to learn how to play the game before you start playing.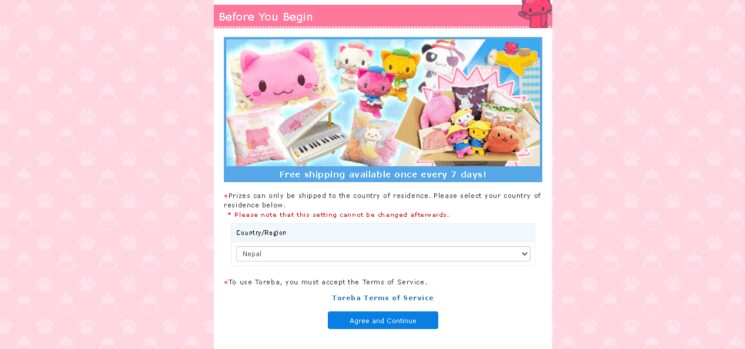 How to play Toreba Crane Game?
The first part is to choose your machine to play the gamer for. There are a variety of machines to choose from to win the prizes. However, you have to buyTP points before you can actually play the game.
After that, you have to reserve the game before playing. If there is no one before you, your game will begin immediately. To play the certain levels your point balance must not be lower than TP points.
You have to control your camera and your button to gain points by playing. But you have to keep spending your TP points to continue your game.
You also have to begin your game before times run out because you have a fixed amount of time to start your game.
How to win prizes in Toreba Crane?
You can win prizes by operating the arms and claiming the prizes from the various prize pools. Various prizes have various points. You have to claim the prizes from the game claw and have to drop them in your container.
There are many prizes such as plushies, toys, superhero figurines, etc to win from. After you win the prizes your prizes will be located in your cart.
Now you can select your winning prize and fill in the shipping address for you to receive your prizes.
Minimum Payment and Payout Method
There is no minimum payout in this game. You will receive the same price that you win in the game. There are a variety of prices to choose from.
The payout method is really simple. At first, when you are registering your profile you will also have to register your mailing address and your shipping address.
Your prizes are sent to your respective registered mailing address. It may take up to 15 days for you to receive your prizes.
Shipping of the prizes are generally free without the location of Africa and South America
Pros and Cons of Toreba Crane Game
Pros
The game is very fun and quite addicting.
You will genuinely receive your prize if you win.
You can play from the comfort of your home.
The game has excellent shipping options and methods for you to receive your prizes.
Over 10 million people in the world play the game.
Cons
You have to pay real money to operate the game.
The game is hard and you may end up quitting playing the game entirely.
Real addictiveness is like a game that can lose all of your money.
The only way to receive your prizes is by winning in the game.
It may take up to 15 days to receive your prizes.
Toreba Crane Review: Legit or Scam
Toreba Crane game is legit and will provide prizes to the user but you have to know that the game is incredibly hard. Many people get frustrated and quit the game before winning anything.
Hence you must learn how to play at the beginning. You also have to spend real money for TP points which are needed to play and ship your prizes.
But be very careful because the game is very addicting so you may spend all of your savings.
However, if you are careful and limit your spending, I recommend you to play the game and have quite fun but don't expect to be rich by just playing this game only.
You want to become rich, please check out our ideas of earning some extra cash working online as a part-time job or as night duty and gain some extra ways of earning money online.