Hello and welcome to my honest GetVase Review.
Survey sites are one of the most popular sites to earn money online. Just like other websites that claim to provide earnings like GPT sites, Crowdsourcing sites, and review sites, you can earn from giving surveys about your interests.
But you have to be careful and do research before joining these sites because they may scam you of your money and your time.
Today I am bringing you a popular site Getvase which provides survey opportunities for people of Malaysia and Singapore.
I will show you how you can join, earn and redeem your payments and if you should really work on the site or not.
So let us get started.
What is GetVase?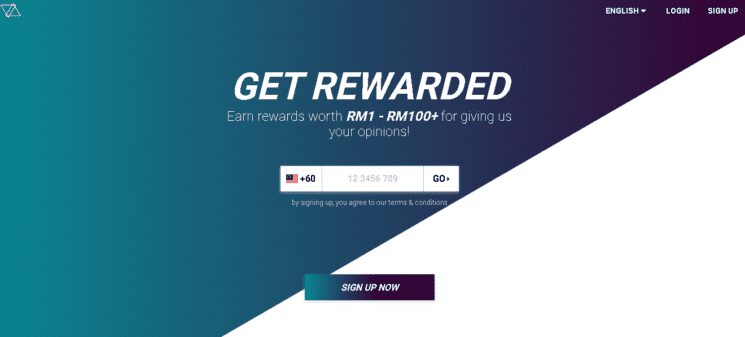 GetVase is an online survey network that is accessible for people of Malaysia and Singapore. The site pays for conducting surveys, providing opinions and feedbacks to various companies.
You will be sent an invitation by the site to answer some survey questions and provide an opinion. Even if you don't pass the qualification, this site still pays you as compensation.
This is an excellent website if you happen to live in these two countries. These tasks are simple and easy and you will be paid quite well if you do your job professionally.
How to Get Started?
First of all, you have to be a resident of only Malaysia and Singapore to work on this site. You have to create an account and register on the site.
To register on the site, you have to fill in the form which includes your name,  and email address to start. After registering the site sends you a link to verify your email address.
Now that you have confirmed your email, you are all set to start answering surveys. To receive a large number of surveys, fill out your profile completely and in detail.
How to Work?
The working on the site is simple and easy. After you complete filling your profile, the site sends your surveys in your email.
The surveys of the site are depended on your location and your profile which you filled. You can complete the site within 10 minutes of receiving the surveys.
All you have to do is complete each survey appropriately and the company will pay you even if there are some mistakes in it.
How Can You Earn From GetVase?
GetVase pays you through various rewards depending on your surveys. Some surveys have cash, some have coupons and others could have Amazon or Aeon vouchers as your reward options.
Your earnings are based on how many surveys you can receive which is directly dependent on the detail in which you provide your profiles and interests.
Each of your rewards is from $5 to $10 in value whether it be cash, coupons, or even vouchers. However, you will only receive the money in the form of Malaysian or Singaporean Currency.
Minimum Payout and Payment Method
The minimum Payout of the site is 20 RM either for coupons, cash, or vouchers.j The site payment method is various as we have mentioned above.
You can either receive your payments from PayPal, Coupons, Aeon Vouchers, and also inter-bank transfers.
Other means of payment can be done immediately but for interbank transfer, it can take up to 1 week to receive your payments.
Pros and Cons of GetVase
Pros
GetVase site is legit and pays its users.
You will earn money for conducting surveys despite if you make any mistake.
The surveys are very easy and simple to complete.
There are various methods of withdrawing payments such as bank transfer, PayPal, Coupons, and Vouchers.
GetVase has excellent customer support which many workers are appreciative of.
Cons
You can only work on Getvase if you are from either Malaysia or Singapore.
The minimum payout rate of 20 RM is large compared to other sites.
They are a fairly new website so you may not receive an adequate amount of surveys.
GetVase can only be used as a passive source of income as you may not earn what you hoped for.
Conclusion: Getvase Review
After the efficient Getvase Review, I can confidently confirm that the company is legit and definitely pay its users. However, they are fairly new and currently hire people only from Malaysia and Singapore.
The company has excellent support and will provide your payments from various methods of payment. But you must know the company is still growing so they have a very limited amount of works available.
However, if you want to earn some passive income and are residents of Malaysia and Singapore, you should definitely join the site and start earning.
But before you go please check our review of Clk. sh and find out if you can earn from just shortening of URLs.