Hello and welcome to my honest TextbookRush Review.
There are countless ways of earning money online. And there are millions of sites that claim they really pay for doing some work online.
You can be doing some macro works, answering surveys, chatting to get paid, or even working as a Virtual Assistant for Organizations. You can make money.
But what if I tell you that you can make money from your old books or video games that you don't even use or read anymore. Today I bring the TextbookRush website to you.
TextbookRush is a website that pays its customers for selling or renting old books, video games, and much more.
You just have to find the books they are willing to buy and sell them. But you may be wondering if this site really pays and if it is not a scam.
Well, you have come to the right place for your curiosity. Today I am going to provide you with detail regarding TextbookRush which includes
what really is TextbookRush,
how does it work,
how can someone join,
how they earn, how they redeem their earnings, payment methods, and
most importantly if it is worth your time. So, let us get started
What is TextbookRush?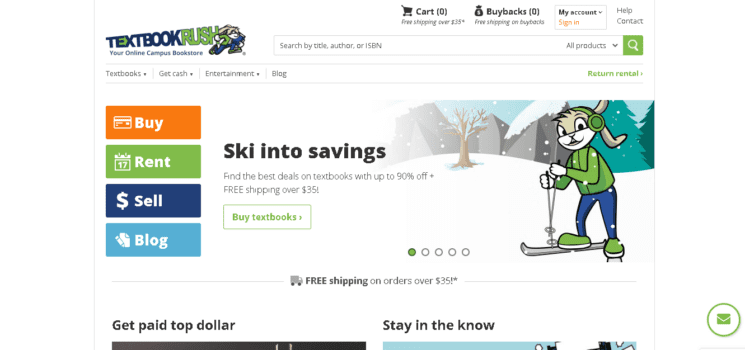 TextbookRush is an online platform to buy, sell and rent your books, ebooks, videos, and movies on the internet. Philip Smyers is the current president of the company and it was founded in 2002.
The headquarter of the company is located at 02 Avondale Ave, Grandview Heights, OH.
How do you get started?
It is very easy and simple to get started on TextbookRush. All you have to do is sign up by your Gmail and password.
After registering your Gmail, username, and password you have to verify your email by clicking on the link that is sent to your registered Gmail address.
After signing up you can either buy or sell the book straight away.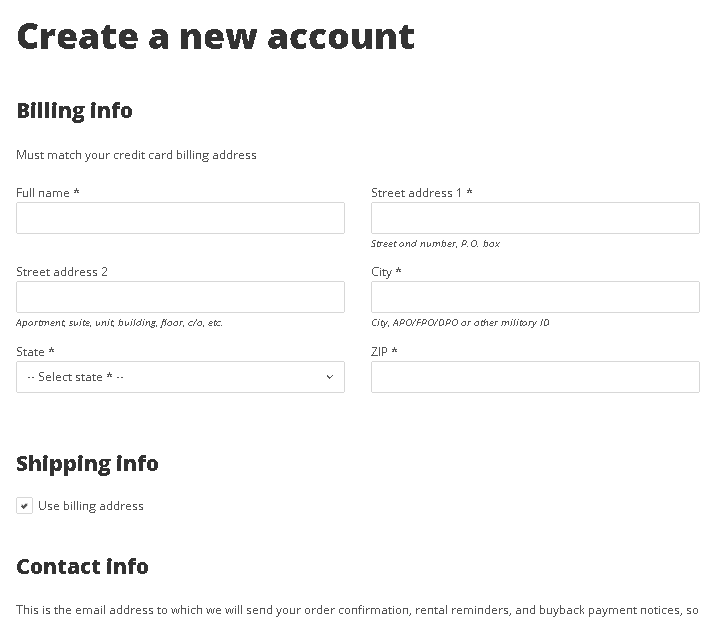 How does TextbookRush work?
Basically, the major job of the site is to bring in buyers and sellers to one place so they can conduct business or rent old books. However, they are looking at a fair price which is cheaper than colleges or general book stores.
Along with books, they also have obsolete video games and movies which can be sold or rented on the website. So let us take a look at the exact process of how you can either sell or rent your books, movies, or video games.
At first, you have to go to the sell textbook section of the site and look for the title of the book you want to sell by entering the ISBN.
You can choose from one US edition or another by clicking the "I have another edition" link. If you don't find the title it is currently not in demand.
If you have the exact book, you can click the cart title "Add to Sell".
You will be given a quotation of what the selling price of the book is. To accept the transaction the buyback must be at least $15.
If you have a TextbookRush account you will be now transferred to the checkout process.
After the checkout process is completed, now you can verify your payout options between Paypal, cheque, or store credit options.
You have to verify your address and accept terms and conditions and also click the "complete buyback" button.
Now you have to send the items to the website and also print the shipping label and attach it to the packages. Please read the guidelines of shipping labels of the website before shipping items.
How can you earn from TextbookRush?
As mentioned earlier, TextbookRush is a hub for buying, selling, and renting used books, E-books, video games on the internet. You have to search for the title the people are willing to buy and if you find them you will also find the price they are willing to pay for the title.
If you are satisfied with the price you will receive for the book, you can confirm the quote. They will reach out to you and send you a free shipping label for you to send the required books.
After you send them the books and everything is OK, we will be paid within 10 days of the books received. This process applies to all other items such as video games, videos, or E-books.
Minimum Payout and Payment Methods
The payment method consisted of PayPal, Cheque, or Store Credit.
There is no minimum payout on this site, you can withdraw the amount immediately after earning however you may receive your earnings variedly depending on the method of Payments.
If you use PayPal or Cheque as means to withdraw your earnings it can take up to 10 days to receive the earnings whereas it will take 24 hours if you choose a store credit.
Pros and Cons of TextbookRush
Pros
The site is legit and it pays.
Very new and amazing concept of earnings via renting or selling old books.
Viable for both buyer and seller.
Accessible Payment methods of Paypal and Cheque as well as a quick method of store credit.
Cons
Limited earning opportunity on the site.
A very long time of 10 days to redeem earnings from PayPal and cheque.
Not enough chance of earning to use as a primary source of income.
The quote on the book's pricing changes continuously so sellers may not receive what they hoped for.
TextbookRush Review: Legit or Scam
TextbookRush is as legit as it can be there is no doubt about that.
It has the excellent ratings of 4.2 out of 5 from the trustworthy site Trust Pilot.
You are paid if you can manage to sell your books and if you agree with their quotation price.  But let me be clear you will not earn enough to quit your job or actively earn from the site.
You will be very disappointed because mainly the chance of having the book they require is less and the price you have to accept is also less than the market value of the book.
However, I strongly recommend the website to those who have lots of books specially old ones, and want to make a few bucks of the legitimate website.
There are various awesome reviews on your website. If you are good at editing documents please check our review of Proofreading Pal and learn how you can earn by just editing and proofreading documents.