Hello and welcome to my honest Virtual Office Temps Review.
Nowadays working from home as a virtual assistant is frequently in trend. To work remotely from your home you need a peaceful room, a device such as a desktop or a laptop, and a steady fast internet connection.
There are many pros to working from home such as you can become informal, and have your own food to comfortably working while watching your favorite TV shows or movies, there is also a negative aspect to it.
Working from home without any companionship can be monotonous. However, if you are into working remotely there are plenty of websites that hire people to work as Virtual Assistant or Virtual Workers.
One of the popular websites to provide such Virtual Assistant jobs is Virtual Office Temps. So in order for you to reliably work on the site, I will provide you details regarding Virtual Office Temps.
Today I will including what Virtual Office Temps is, how to join, how to work, how can you earn, how to redeem your earnings and most of all are they really legit sites.
So let us begin.
What is Virtual Office Temps?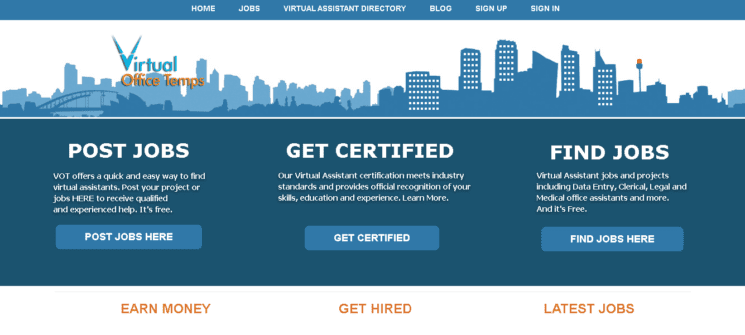 Virtual Office Temps is an organization or a company that provides virtual online jobs. It is regarded Virtual Outsourcing outlet that provides an organization many employees if they are in a hurry.
The company hires various people for virtual assistant positions such as data entry, accountant, customer service representative. You need to register for the company to work as virtual assistant employees.
You need to register a Virtual Assistant Website and also submit your resume to their website.
How to Get Started on Virtual Office Temps?
To get started on the site, you need to create an account by registering on the site. The site is free to register. After creating an account you now need to create a website for yourself by using a website builder.
However, it will cost you for building a website and for the domain to host the site. You will also need to make an account on Monster.com so that you can get notified of the jobs. You can also get notified from the account on VOT.
After registering on the site you need to upload your resume on the site.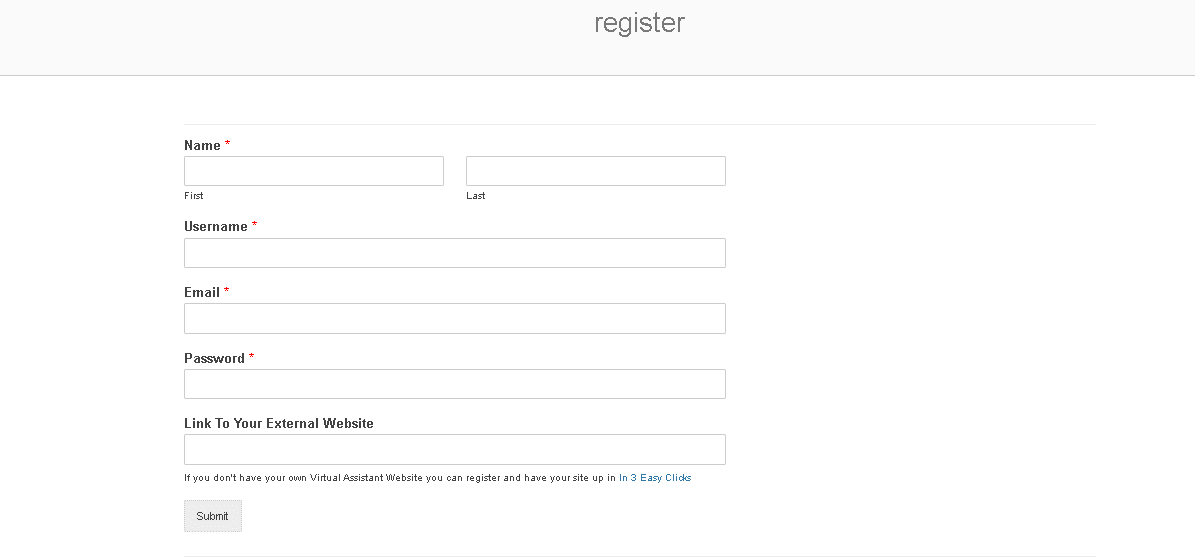 How to Work on Virtual Office Temps?
After registering on the site, you are now all set to start working.
You can choose from data entry jobs or various other jobs such as medical representative, Live operators, Customer service helpers, etc.
The rate of the work depends upon $15 to $35 per hour for works depending on the skills.
What does the company say they offer?
The company says they are free to join but you have to pay to build your own website which is a big red flag from the get-go. The company is worldwide but they have some benefits for US citizens.
They also say they provide excellent customer support and there is always someone to help you to help regarding any difficulties that you face. The company also helps inexperienced users to find jobs so that they can work from home.
VOT also provides guidance, advice, and training for the uses to get hired for very pressurizing interviews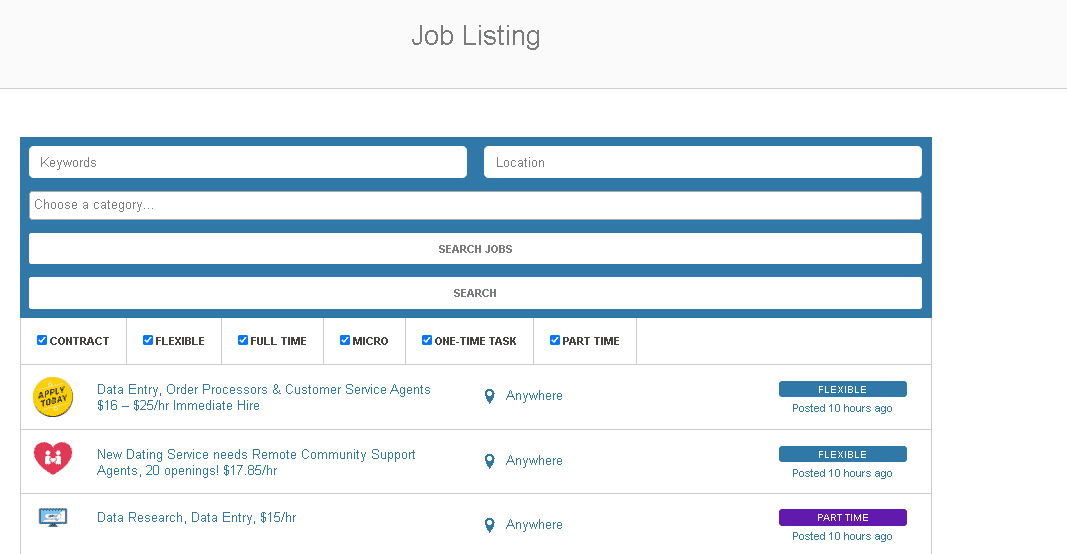 Minimum Payout and Payment Method
There is no minimum payout on this website. The site is really secretive about its payment method and its minimum payment however they provide $10 to $35 per hour based on the skill of the user or complexness of the tasks.
They have also not listed what takes provide exactly how much. The payment method to redeem the earnings the workers are also not listed and informed to the public.
This is one of the biggest drawbacks for any user to join the site because you just will not know how will you redeem your earning or how much you will exactly earn from the website.
What are the biggest drawbacks of the Site?
Some of the drawbacks of the site are really alarming such as the company does not have any information regarding the establishment of the site, when they were formed, or any other information.
They don't have any address or phone number. They only have their email address.
They only provide customer support, for building a website and have nothing on the actual job in VOT.
VOT claim they are a free website but a user has to actually buy a new website to work and pay for it
The website you are purchasing is not yours and it is only listed on the .com domain.
Virtual Office Temps Review: Legit or Scam
The site is definitely a scam and I humbly recommend our user to leave this site as far as from where you are. There are plenty of signals and drawbacks to it being a scam.
There are many complaints about the site and the trusty rating site like TrustPilot also has rated the site only 1/5 ratings.
So stay out of this site and check our another review of Jobboy which pays for doing micro jobs and find out if it is legit or a scam.