Hello and welcome to my honest Proofreading Pal review.
The popular trend in the latest generation is making money online. As expenses have increased earning only from a primary job may not be enough.
Luckily there are many companies and website that provides opportunities online based on the skills of the user. Proofreading Pal is the platform that provides such an opportunity.
If you are familiar with the English language and grammar and can edit and improve the documents of the clients, Proofreading pal can provide you with that platform and can help you earn some earnings by doing proofreading jobs.
But as with every new website that promises to pay, you may be wondering if Proofreading Pal is something to look into. Well, you have come to the right place.
Today I will be providing you the information regarding Proofreading Pal and answer some of the questions such as what is Proofreading pal, how can you join the site, How to work on-site, how can you earn from the site, minimum payout, and payment method, etc.
So without further ado, let us get started.
What is Proofreading Pal?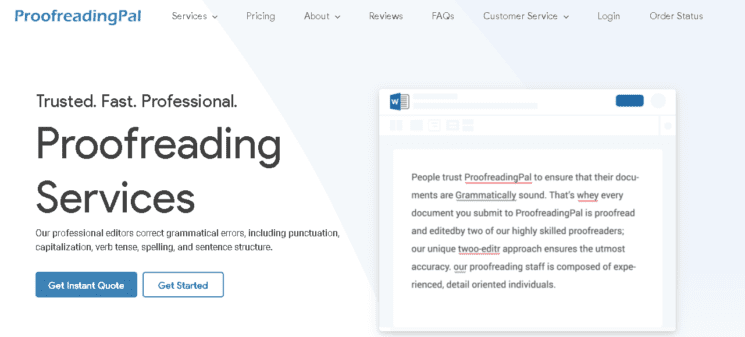 Proofreading Pal is a platform that provides freelancer services to its clients for editing documents via proofreaders. The site users are actually freelancers who will be paid for the proofreading and editing of the documents.
The company is in service for 10+ years and is gathering a very optimistic name and fame for them. Proofreading Pal hires various Proofreaders that will edit and proofread documents, manuscripts, personal and business documents.
Every document that arrives on the site has to be proofread and edited by the proofreaders. They will check grammar, punctuation, spelling, sentence structure, verbs, tense, etc.
After editing the documents, the document needed to be edited to become professional, clear, and precise. They will provide suggestions, comments and ask for clarification about the documents to make them even more professional.
Who can work on Proofreading Pal?
Proofreading Pal only hires Proofreaders who can edit and proofread documents. To be eligible on Proofreading pal, the users must have the ability to work independently.
They must be able to write different styles such as AP, MLA, CSE, CMS, and APA and able to operate the internet and google to gather information.
Workers must have time management skills and have the ability to meet deadlines. They must have experience in editing and proofreading the document. You must also install some software such as Microsoft Word 7 or higher, Windows XP or higher, and Adobe Standard.
If you are familiar with all the above requirements and have all this software on your device, you need to fill a form for a proofreader vacancy and after some days the company will inform you after verifying your qualifications.
But to be hired users have to take a comprehensive examination. If you are able to pass the exam, you will get hired as a proofreader in Proofreading Pal.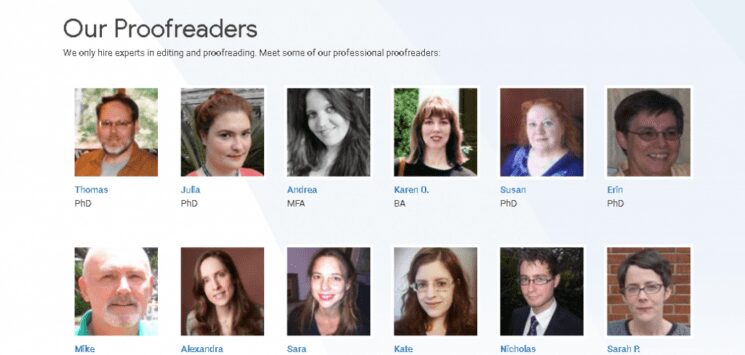 How to Work in Proofreading Pal?
Proofreading Pal is the organization or platform that basically hires proofreaders for editing various documents. Basically who are experienced in proofreading with some extra qualifications are hired for the job.
Users will work alongside students, professors, authors, clients, and business organizations. There are various documents like a resume, Cover letter, manuscript, student documents, or professor's thesis, etc.
These documents are sent to workers for editing. The users will check grammatical errors, sentence structure, verb and tense mistakes, capitalization, syntax, and spelling errors. The proofreaders will be responsible for the clarity and evaluation of every document.
However, every document is edited by two different proofreaders. Sometimes the client may even ask for an experienced proofreader where a novice can team up with an experienced proofreader whereas some clients provide a deadline to edit the documents.
The company provides a work from home policy and users can have flexible working hours.
Minimum Payout and Payment Method
There is no minimum payout in the company Proofreader Pal and they are also secretive about how much they exactly pay their workers.
However, their workers have verified that they earn from $700 to $4000 per month based on the skill of the proofreaders. It is also unclear how actually pay their staff by cheque, wire transfer, or via PayPal.
Pros and Cons of Proofreading Pal
Pros
Proofreading Pal is a legitimate company.
The work is from home and workers can have their preferred hours.
The opportunity is free and available worldwide.
There are not many complaints about the company and workers seem to be generally satisfied.
Cons
This opportunity is only for proofreaders and not available for everyone and you must be excellent in English.
The work is very stressful and not everyone becomes happy.
There is no clarity in how much and from what means the site pays its workers.
Proofreading Pal Review: Legit or Scam
Proofreading Pal is a genuine and legit organization that pays its workers who are generally proofreaders. The workers must be excellent in the English language and various writing styles. Before hiring for the job, the workers have to give a comprehensive exam and get selected.
Proofreading is very popular and liked by many people and sites. The trusty Trustpilot has given it 3.5 out of 5 as well as Glassdoor.com has given the site 4 out of 5 stars.
I recommend any user who is good in English and has experience in proofreading should definitely join the site. But this site is only for proofreaders and has to be selected for the job.
But before leaving why don't you look at the 12 best part-time or night jobs that anyone can do and earn money.