What is Analysia?
Analysia is a website that basically pays people for testing mobile apps and websites and providing feedback. The website provides a fixed amount of cash or reward for testing the accessibility and efficiency of the website or handling of Mobile Applications.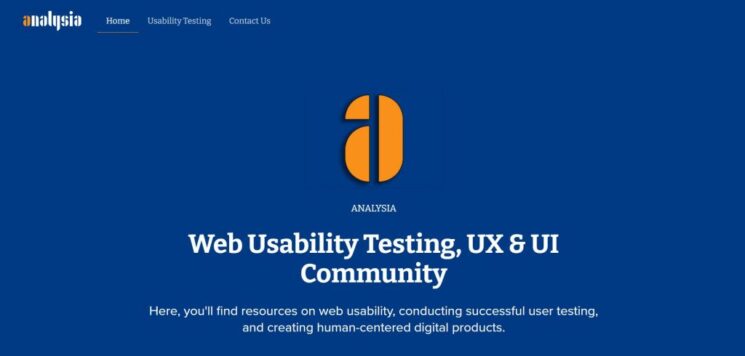 Sometimes the company pays its employees for their attention to detail. They want their customer to be aware of everything, hence the company hires a general public having some knowledge and provide a vivid description of how the apps or website work. Basically, that is how Analysia works.
Each test takes to 10 minutes to 20 minutes, to complete and it is not very difficult. So, discover how the workers can join, how they work, how the websites pay, and how to redeem the payment down below.
How to join Analysia?
To join Analysia users need to be over 18. Users must have a decent internet connection and their own devices at home. Then the website will put out vacancies for app testing and app testing from their website platform. Some of the works cannot be done from mobile and require the only desktop.
After finding a vacancy notice, users have to register with the website. To register with the website you must have your microphone plugged in on your desktop or laptop. To take the test of the website users will need a microphone. There is no need for a webcam but the microphone is necessary.
After signing up with a website, the next important step is a profile. Users must complete their profile very efficiently and effectively. Users' use profiles are not completed are overlooked and rejected. Some jobs required specific skill so users profile that matches the specified jobs are selected.
Tests may not be available every day, and users may not work every single day so completing profile effectively is essential to earn from this website.
After completing the profile, users must provide the website their PayPal account, and if users have not created them, it is essential to create them as it is the only payment option.
How do you earn from Analysia?
For every test, users will obtain up to $10 regardless of the time they take to complete the test. The reward is fixed and for every test, whether they are easy or difficult fixed reward of $10 is obtained.
Completing the profile effectively is necessary for landing the job and finishing the job quickly. Finishing the job quickly will result in getting more app testing jobs and getting more money in a short period of time. There is no minimum threshold of the job needed to reach but every time the test is finished users will receive the amount.
Users just have to provide a PayPal account and the website will complete the payment automatically for the users.
How much money can users make from Analysia?
Each user will earn $10 for completing every test. The test will take up to 10 to 15 minutes so knowing how to do the test is really essential as it will be easy to earn more from this website.
The tests are not frequent and there are possibly up to 3 tests per month, but the website does not provide clarification on the exact amount of tests that users will receive per month. That is why this website is somewhat unreliable.
But there is a referral program where the website pays out $ 2 per each test done by their referrals. And if users can bring large business as clients of Analysia, the website provides a significant amount of profits.
Which device can Analysia be used?
Analysia can be used on both mobile and desktop devices. Some tests are only carried on mobile whereas some can be only carried out on desktop. But users must have both desktop and mobile to earn more on the website.
How can you Payout the earnings?
Analysia pays its users through PayPal. There are no other options of payout so users have to provide their PayPal account Users don't have to continually request for payout, once the test is completed the payment is sent automatically.
Pros and Cons of Analysia
Pros
The application is worldwide.
There is no payment threshold.
Payout is done easily and continually.
Cons
There is no definite number of jobs.
Application is unreliable.
The amount of regular users is low.
Conclusion
The website is legit and pays its users. There is no payout amount and payments are made regularly but the amount is not enough and there is no certainty of regular availability of jobs.
If you want to know about another online earning website, please check out our review of UserCrowd.