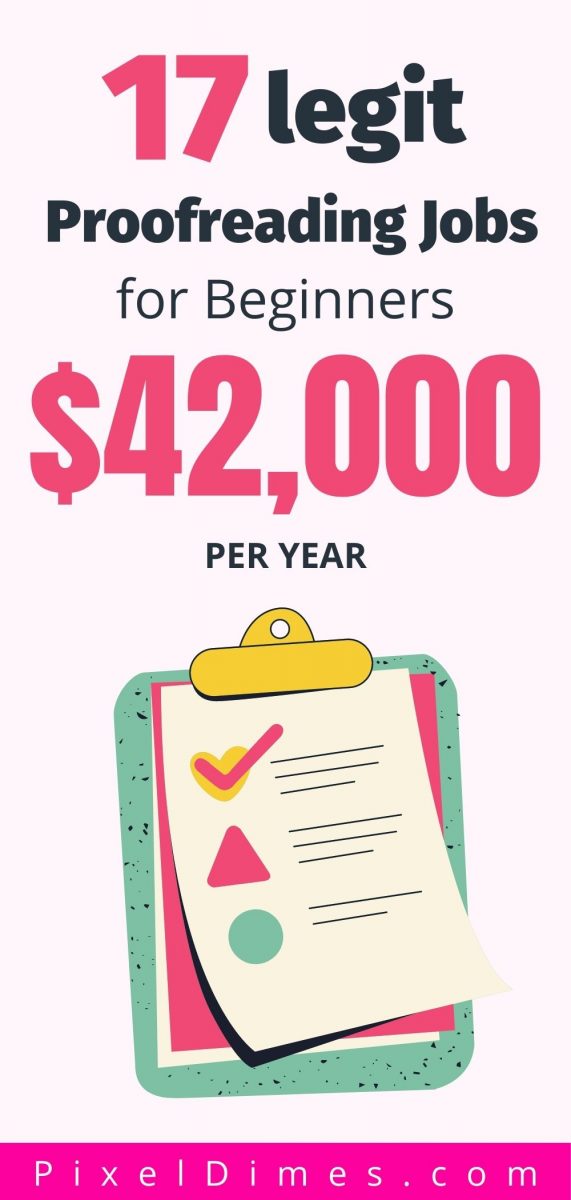 Despite living in a modern world with technological advancements, the majority of people rely on a 9 to 5 job to earn money.
Even if you are sick to your stomach with the same monotonous work that you have to attend to every day, you do have to get up early in the morning, visit the office in a neat and tidy uniform, work all day, and still get frustrated because your boss yells at you for something eventually.
Not only that there are several other frustrations such as traffic, disagreement with colleagues, no break in shifts, etc.
After suffering from enough of these frustrations every day you must have thought of quitting your job altogether but may have held back that thought what will you do by just sitting at home.
Well, you must have given any thought to earning from online. But you may have concluded there is absolutely no way people can earn from home utilizing the internet and everything you see on the internet is fraud or scam.
Well my friend I have to tell you that is where you are going wrong. In the modern 21st century Internet has taken everyone's lives by storm, and there are millions of ways of earning money online but you have to have some skills and of course some patience just like in your regular work.
And you are also correct many sites claim to be online ATMs but they end up being a complete waste of time.
But worry not today I am bringing you one of the genuine and easy ways of earning from online if you have skills of editing the documents or your English or specifically grammar is excellent.
One of the genuine and in-demand online jobs is that of Online Proofreading.
What is Proofreading Jobs?
Proofreading Jobs are basically the job of editing documents, articles, manuscripts, etc to make it professional and error-free. This is the final phase of clearing all the errors before releasing the documents to the general public.
Online Proofreading jobs are always very much in demand. There is absolutely no shortage of online content in the 21 century. Nowadays everything is available on the internet. Many business transactions are possible via the Internet.
So just like in regular transactions or any documents proofreading is necessary to be more professional and eliminate many documents related errors. Similarly, many business organizations need online proofreaders so that their online WebPages, social media contents, or their policies sound professional and error-free.
And how will you know you are the fit candidate. Just ask yourself if you occasionally correct any grammatical errors on the internet or keep looking for some mistakes in restaurant menus or hoarding boards then you may have an eye to be an excellent proofreader.
Today I am bringing you 17 sites that provide you a chance, opportunity to showcase your skill of proofreading as well as earnings you have never thought of earning by just sitting on your couch from the comfort of your home.
How much can I earn as a Proofreader?
According to Glassdoor, the average salary of a Proofreader is $45,454 in the United States. A proofreader makes around $20 to $50 per hour doing the job.
1. Polished Paper
Polished Paper is also one of the most of the prestigious proofreading site that provides jobs to proofreaders. However, you have to complete a 35 question test to first sign up for the site.
There is no published rate for the site however you can earn between $15 to $45 depending on your skill. They also pay you via bank transfer and PayPal.
2. Lionbridge
Lionbridge is one of the best ways of earning via proofreading along with other different jobs.
Although you may need some experience for the job, it is a good place to start.
They have a pay rate of $9 per hour and even increases the workers become experienced or according to their merit. You will receive your payments by direct bank deposit or by Paypal.
3. Start your own business
This is one of the best sites to work as proofreaders for beginners. You are in complete control of everything along with the number of clients and the rate.
If you can satisfy your clients your proofreading business is sure to evolve and prosper.
4.Editor World
Editor world is also a prestigious site that hires proofreaders but you have to pass the editing test to get hired. If you are hired, you can choose your client and also choose your own rate but your win order to earn satisfactory earnings.
They pay you either via PayPal or by cheque.
5. Cactus Communications
CACTUS Communications hires people to work as skilled academic writers or proofreaders from home. They hire people from all over the world. Freelancers are provided with assignments each day. Their assignments contain editing or writing medical documents.
You are paid a monthly salary that ranges from $2,947 per month for an Editor to $4,000 per month approximately based on your editing skills.
There is no enough information about the payment method. But we do know that your payment option will be discussed in the final interview once you have passed your test.
6. Gramlee
Gramlee is a site where they hire great proofreaders. You have to be exceptionally well to be hired in this company. You will have to edit a 3000-word document in 24 hours.
According to Gramlee, they charge clients $.02 per word so for a 3,000-word piece you will receive $60.
There is no enough information about the payment method. You might be paid through PayPal or online bank deposit.
7. Proofreading Services.com
Proofreading services.com is the website that provides you editing opportunities worldwide. You will first join training classes before starting your editing. Do not worry, you will not be charged for training.
When you work with this company, you get a flexible schedule, competitive pay, and the ability to connect with other proofreaders.
Their pay ranges from $19 to $46 per hour. The less time you choose to complete your job, the more you will get paid.
You are paid through Visa, MasterCard, American Express, Discover, PayPal, Debit Cards.
8. Proofreading Pal
ProofreadingPal is a company that offers a proofreading and editing service for any type of document. The average pay for a Proofreading Pal editor is between $500 to $3000 per month.
You have to edit documents and you are paid on the completion of your job. You can even do this proofreading job while still in college!
They only hire current graduate and postgraduate college students who have a GPA of 3.5 and higher. They also hire experienced people so they mostly accept proofreaders with 5 years of experience.
Editors can make $500 to $3000 per month on average. There's also no detail on how each freelancer is paid.
Check out our ProofreadingPal Review.
9. Wordvice
Wordvice hires freelancers for both proofreading and editing services. This site only accepts the participants who are both graduated and have 2 years of experience. You also should have fluent English language.
There's also no detail on how each freelancer is paid. The pay rate is discussed with you only if you are hired.
10. Scribbr
Scribbr is proofreading available for beginners. You must be an English speaker to apply and need to have a bachelor's degree or higher to be qualified and you must give a minimum of 10 hours a week to the job.
Workers also should be able to complete the work on time. You will also need to have Microsoft Word 2013 (or later) and a reliable Internet connection.
Scribbr is pay per word job. So, you can earn between $25 to $30 per hour. You have to be very fast at editing to be able to earn per hour. There's also no detail on how each freelancer is paid.
11. Fiverr
Fiverr is one of the good online platforms for proofreaders. It contains jobs for all types of freelancers. You do not need to be qualified to join this platform. So, this is a good site for beginners.
Your initial price for your proofreading service will be $5. As your ratings and reviews increase your price for your services will go higher.
12. Upwork
Upwork is a platform where you can hire a freelancer for proofreading. It is a virtual international marketplace. This is also a site for beginners.
It is a great freelance job board that will help you find suitable proofreading jobs online with no experience. This is an online work from the home platform.
There are two types of projects: Hourly and Fixed prices. You will agree with your client on which project to take. The rate will also be discussed with clients. You have to reach certain milestones in a fixed-price project.
In an hourly price project, the Upwork will keep your record of keystrokes, scrolling, clicks, and active windows. It also takes a screenshot every 10 minutes.
The company takes a commission of your earnings: 20% for the first $500 you bill a client, 10% for total billings with a client between $500.01 and $10,000, 5% for total billings with a client that exceed $10,000.
13. Freelancer
Freelancer is a site very similar to Upwork. It is also a virtual international marketplace. It's open to a variety of freelancers, not solely proofreaders.
You can also find freelancers in the area of design, data entry, science, engineering, marketing, sales, accounting, and many more.
The minimum withdrawal amount is $30 and all first withdrawal requests are delayed for 15 days for security reasons. You can withdraw your amount by using PayPal, Skrill, or bank deposits.
14. Flex Jobs
FlexJobs is a site that has freelance jobs in many specialties. It fills the gap between people who wants a job and people who hires. It helps employers to hire potential employees.
You have to pay to join the Flex job and can choose from a month-to-month subscription, a three-month subscription, and a one-year subscription.
Flex Jobs may not earn you much initially much but in the long run, it is very worthy. You get low-paid proofreading at the beginning but gradually if you increase the quality you can get higher paid proofreading.
15. Guru
Guru is a similar site to freelancer and Upwork. It has some great proofreading jobs and works from home opportunities.
You can look at this site for proofreading jobs. Both experienced and inexperienced workers can get a job on the site.
You can get paid through milestone, hourly, tasks, and recurring payment. Milestone is suitable for longer projects as you can specify the rate of each segment. Tasks system is getting paid after completing smaller tasks.
At hourly payment, you will receive payment for each working hour. You will receive a weekly invoice in the hourly agreement.
The recurring payment is a mix of hourly payments and milestones. You can fix your payment per week or month. They negotiate your payments with your clients.
You can withdraw your amount through PayPal, direct deposit, and wire transfers.
16. Domainite
Domainite is an option for the true beginner proofreader but is warned, they are one of the lowest paid. It's perfect for gaining experience if you're having trouble landing clients.
You have to fill out their application including sample letters to show off your work to get accepted as a freelancer.
17. Linkedin
Although LinkedIn is one of those places that is hard to remember still exists, it does and it's an awesome place to find proofreading jobs.
When it comes to LinkedIn, there are a lot of jobs and you may not get lucky at first. Keep trying and applying and in no time, you'll land your first proofreading job.
Hence these are the 17 best online jobs for awesome proofreaders out there. These jobs are not easy and not to take it likely but have their attraction that you can do it from the comfort of your home without worrying much about your office uniform or being later for office due to traffic.
If you are a proofreader and want to earn money via the online method I highly suggest you join these sites and explore and try to earn from the sites.
Final Words
Proofreading is one of the best work at home jobs that can be converted into a full-time career. There are a lot of people making over $20k to $50k per year doing proofreading. If you have the skills to do the gig, then it's a good way to earn a decent income.