I've shared plenty of side hustles and make money online ideas in this blog.
However, when I check my emails then there is always that one question most of my readers sends:
"Can you share some of the legitimate part-time online night Jobs?"
I'll assume that you are busy all day long or have a full-time day job, and you wanna start a side hustle in the evening or night to make more money or you wanna work on a real business at night so you can quit your day job.
Whatever is the reason, You want to find a legitimate part-time night or evening job so you can make more money. Right?
Here is good news for you:
There are tons of online jobs or business ideas that you can try and make money online in the evening or night.
But not every online job ideas are legit which might waste your time and energy.
So, I've compiled this list with the best and legitimate online jobs or business ideas that you can start working on tonight.
If you are serious enough to become a night owl and start putting efforts into these ideas then these part-time night jobs will make you a decent amount of money for sure.
First, let me guide you on what to look for in an online part-time job:
Flexible schedule
Must provide freedom to work from your home
Doesn't require an educational background or a degree
These are the 3 basic things anyone looking for a night part-time job wants. Now, that we know what kind of job we want, let's get started:
12 High Paying Legit Part Time Night or Evening Jobs
1) Proofreading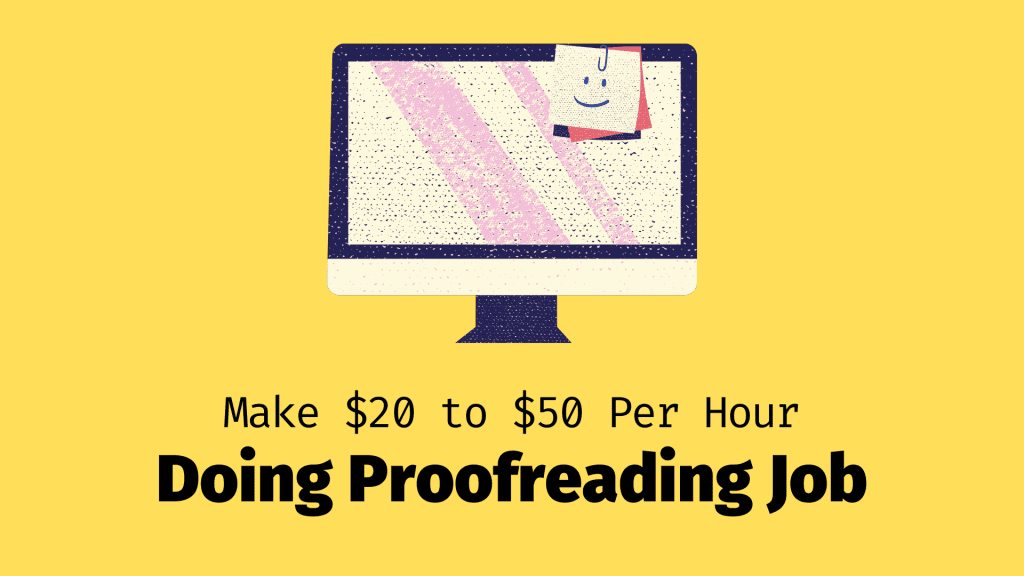 Proofreading is one of the best ways to make money from home. You can start working as a proofreader on different freelance sites at your own flexible time.
But first, let me tell you what exactly is Proofreading:
Proofreading is the final stage of editing a text document in which a proofreader has to format the article, fix typos, grammatical errors, and punctuations.
Many businesses are looking for proofreaders to review and fix their text documents so that they can have an error-free document and look professional.
If you can spot typos, punctuation, or overall grammatical errors and fix them, then proofreading can become the best job for you.
Now, you may be wondering:
How much money can I earn as a Proofreader?
As a beginner Proofreader, you can make up to $12 per hour. But as you advance your skills and become an experienced Proofreader, you can expect to make $30 to $50 per hour.
Proofreading can become your main source of income if you worked on it seriously.
In fact, Caitlin Pyle made over $43,000 in a year by working as a proofreader.
And if you want to learn how she managed to earn $43k as a freelance proofreader, then you can learn from her directly at Proofread Anywhere.
How to start earning money as a Freelance Proofreader?
To get started with doing a Proofreading job, you will need a solid foundation of the job and need to know how to get started, how to work as a proofreader, how to get clients, and so on.
And the easiest way to get a proofreading job from home is to sign up for Caitlin's Free Workshop.
The workshop is free to join and you will be job-ready once you finish the workshop.
2) Make Money With Userlytics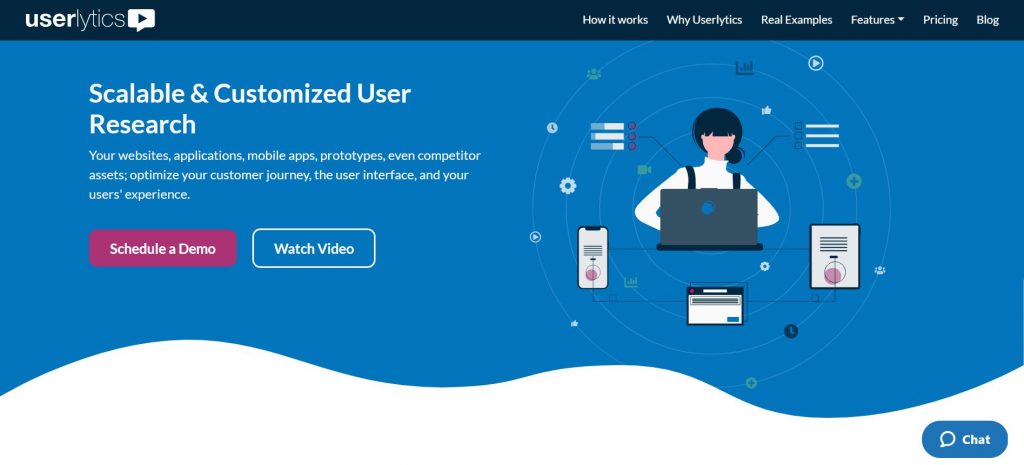 Userlytics is a remote usability testing website that allows its users to make money by reviewing websites and apps.
Basically, you get paid to test websites/Apps and then share your honest feedback on the platform. Website and app owners want feedback from real users so they can improve their product.
So, Your job is to provide them real feedback and experience about the website or an app.
The tasks pay up to $10 for 10 minutes to 20 minutes of work.
The platform is free to join and available worldwide. The basic requirements to join Userlytics is you must have a computer, microphone, webcam, and a mobile device.
This is one of the good part-time night jobs for you. You can complete 2 – 3 tasks in a few hours and make at least $30.
Of course, your earnings will depend upon how many tasks are available for you on the platform as well.
3) Teach Online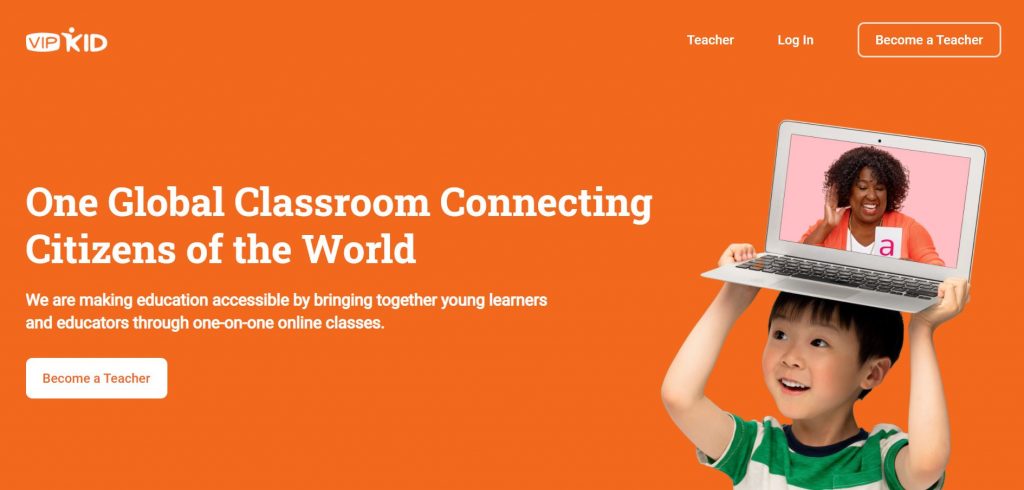 One of the most popular ways to make money online from home is online teaching.
If you have qualifications in a subject or if you know a language very well, then you can start working as an online tutor.
Moreover, you can also help students to do their homework and give them tuition as well. The classes are done via Skype, Zoom, or other apps.
How to Find an evening or night Job as an Online Teacher or Tutor?
If you are serious about teaching online and have a skill or qualification, then there are numerous options available online to start working as an online teacher.
One of the popular choices to work as an online tutor is VIPKID.  You can join the site and start teaching the English language to children online.
Another popular service is K12 which is similar to VIPKID. The site does interviews and background checks before allowing you to work on the site.
You can earn $7 – $10 an hour by teaching online. VIPKID pays around $5 to $10 for a 25-minute class.
4) Social Media Evaluator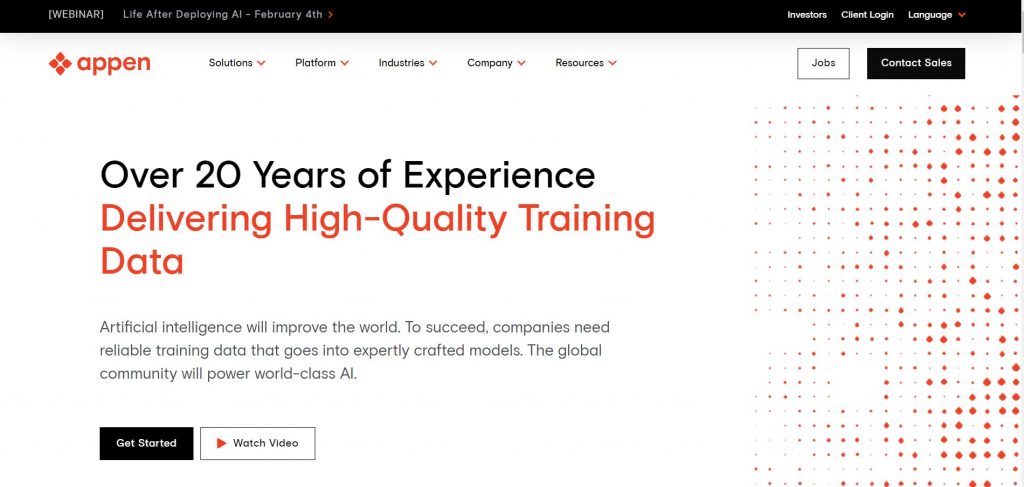 We all love scrolling through the social media feeds and later regret the time we wasted doing nothing right?
But now you don't have to worry!
Because in this part-time job you will get paid to spend time on social media.
Sounds sketchy but this is what Appen pays you for!
Appen provides social media evaluator jobs where you get paid to use social media and rate its advertisements, newsfeed, and search results.
You will get paid according to the quality & complexity of your work.
But most of the time you will earn around $3 to $5 per hour.
5) Rev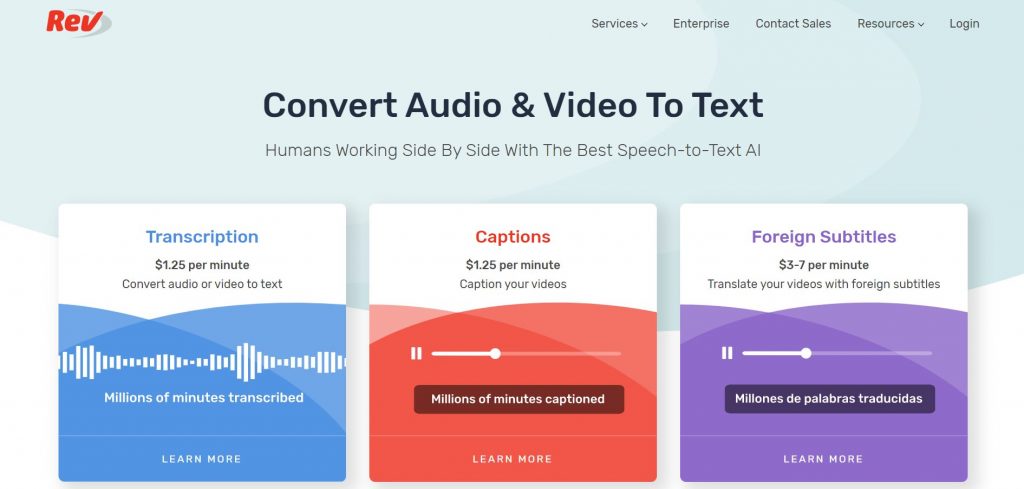 Transcription is the process of changing audio files into text by listening and typing it manually.
You can expect $20 to $45 an hour working as a transcriptionist. However, your earnings will also depend upon the quality of the work and expertise.
This works needs you to have basic grammar knowledge, typing skill, and a lot of patience.
And the physical requirement for this job is a computer and a headphone. Moreover, a comfortable keyboard is also essential as you have to do tons of typing.
Rev is a startup based in San Franciso and it is an ideal choice for anyone who wants to work as a Transcriptionist.
With rev, you can earn up to $25 to $40 for 1-hour long audio transcription. The payments are made weekly via PayPal.
6) SurveyJunkie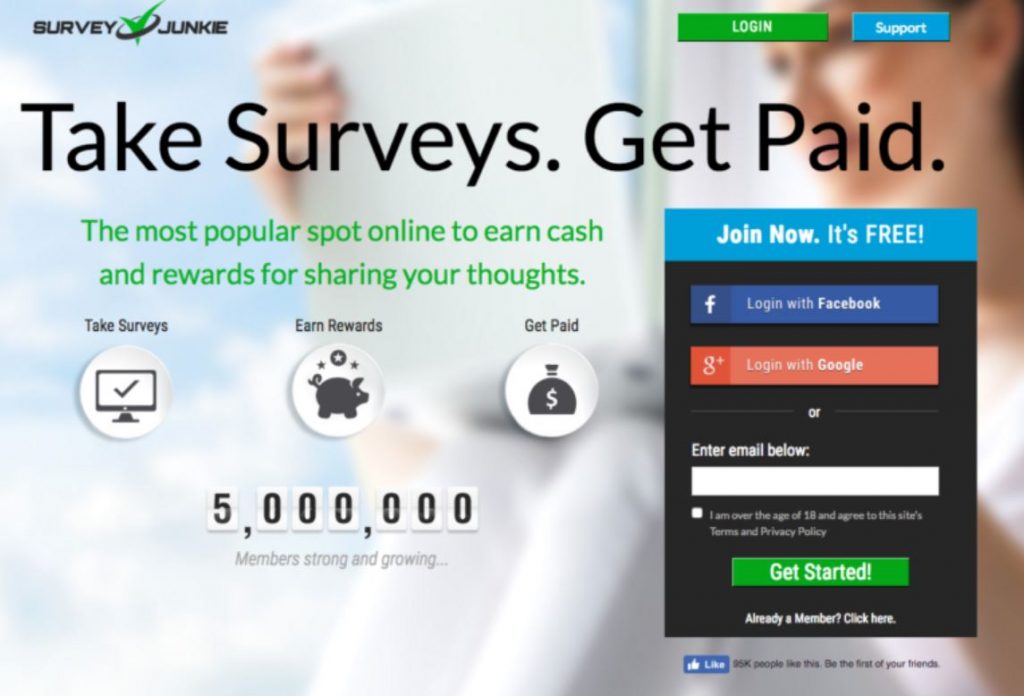 Admit it, not everyone can focus hard on transcription jobs or other jobs that require a lot of brain energy.
Especially after a long working day, we just want to sit on our couch and binge-watch shows on Netflix… Right?
Well, you can still make some money while watching shows by sharing your opinions with SurveyJunkie.
SurveyJunkie is a legit site that pays you to share your opinions on different products and services. You can earn $5 to $10 every day doing surveys on the site.
This can be a good late-night side hustles for many, especially if you love sharing your opinions.
The minimum payout is just $10 and you can withdraw via Paypal or Giftcards.
7) Fiverr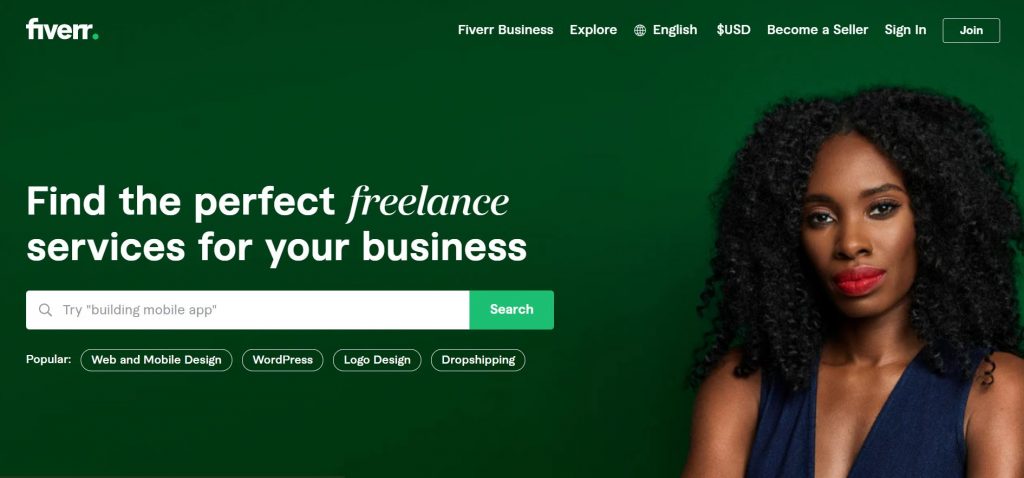 Fiverr is a freelance marketplace where you can sell your skills. It's free to join and you list your services on the platforms which are called gigs.
You can sell any skills you have. Like writing, voiceovers, graphics design, and so on.
You can set your own price starting at $5. When someone buys your services, you earn the money. Fiverr takes a 20% cut from the freelancer for providing the platform.
Fiverr is one of the most popular freelance platforms and when you start to get popular on the platform you will get tons of sales.
Even if you are selling your gig for $5, more orders will generate a good amount of money.
If you are interested to learn more about Fiverr, then check out my Fiverr Guide.
8) Fancy Hands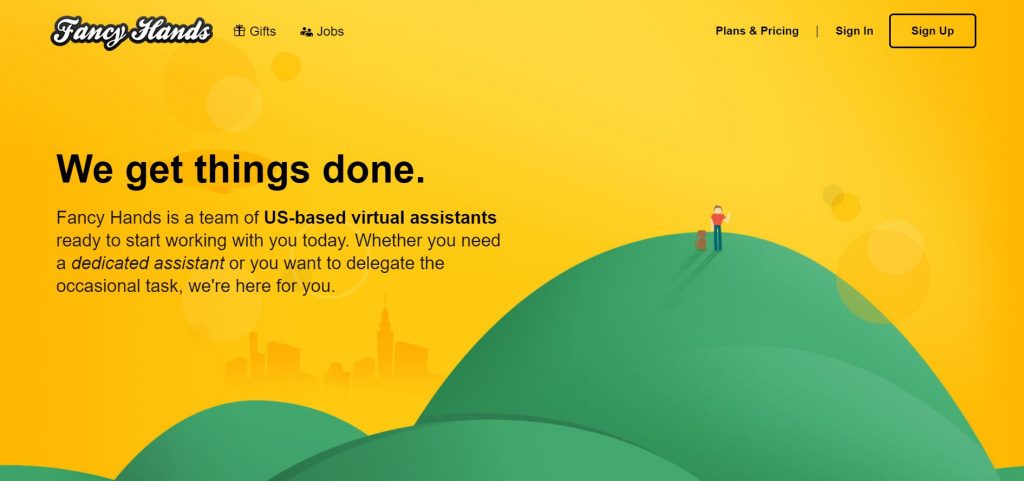 Fancy hands provide virtual assistant job opportunities to people. To earn money on Fancy hands, users have to complete simple tasks such as scheduling, making phone calls, and research.
All you need to get started is a computer and a fast internet connection. Moreover, having good communication and research skills is a must.
You can earn $3 to $4 for simple tasks on the platform.
9) Clickworker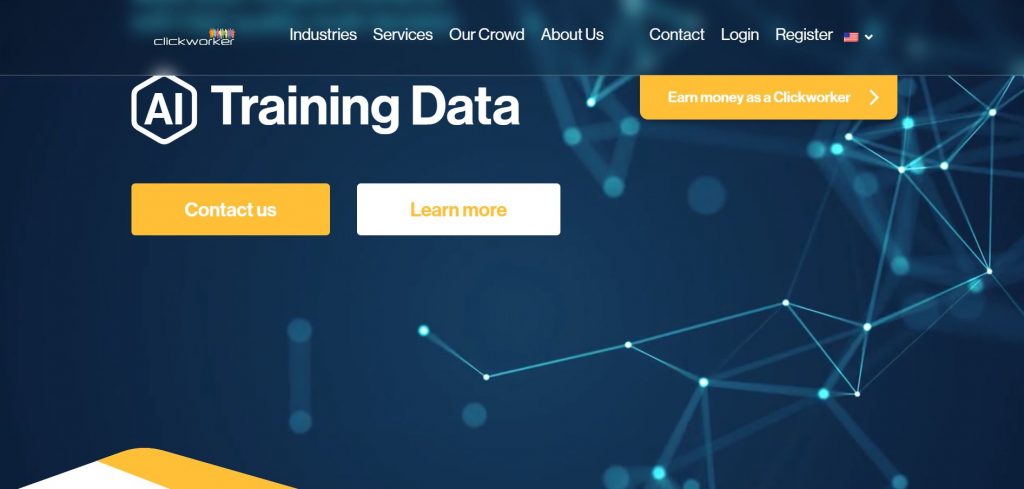 Clickworker is a get paid to (GPT) site where users basically get paid to complete tasks such as data entry, research, proofreading, and so on. Clickwoker is a legit company however don't expect to earn a huge amount of money from this site.
The tasks pay from a few cents to a few dollars.
If you like doing these tasks, then it will add up some extra monthly income for you. I recommend you to try Clickworker alongside other gigs on this list.
Clickworker pays via PayPal, SEPA transfers, and Transferwise. Check out my in detail Clickworker review.
10) Scribie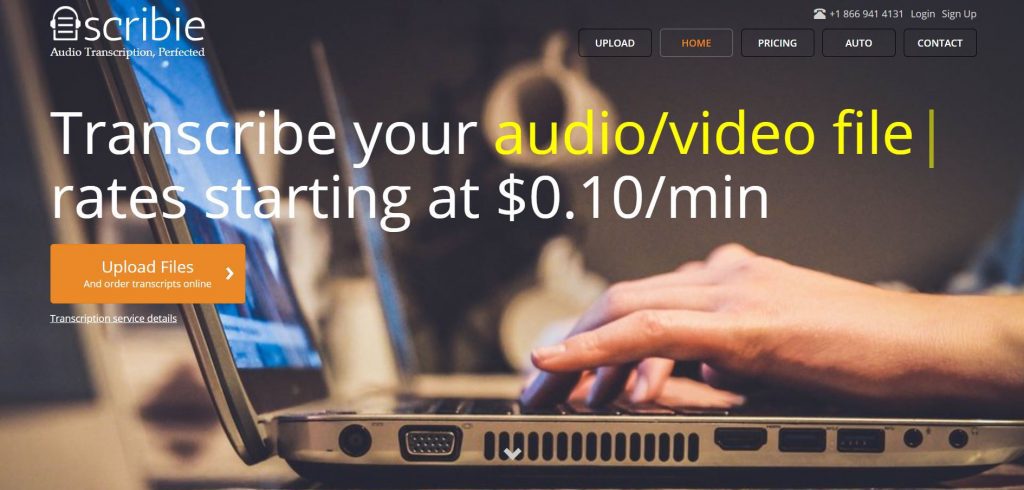 Scribie is yet another transcription company based in San Francisco which was founded by Rajiv Poddar in 2008. It's similar to Rev where you get paid to convert audio files to text.
You need to submit your application then pass a quick online test to start working on the site.
They pay around $5 to $25 for an hour-long audio transcription. However, the rate also depends on the difficulty or the quality of the audio as well.
There is no minimum payout threshold and you will request your payout and get paid via PayPal within one business day.
11) Textbroker
If you love writing, then Textbroker is one of the best nigh side hustle for you. Basically, Textbroker connects freelance writers to clients who require content.
Many businesses or individual looks for contents such as blog posts, product description, press releases, social media posts, and so on.
You need to submit a writing sample on the topic of your choice to get approved.
Textbroker is a legit freelance writing platform that was founded by Jan Becker-Fochler in Germany.
So, how much you can earn with TextBroker?
Your earnings will depend upon your rank on the site. TextBroker's editorial staff will rate you according to the quality of your articles.
You can earn around $7 to $50 for 1000 words article on the site.
12) Blogging
If you ask me, then I would say Blogging is one of the best business ideas you can work on every evening or night. The best thing about blogging is you can create it at as low as $5 per month. I am a full-time blogger and If you love blogging then you can change it from side hustle to full-time business as well.
Luckily, I already have a how to start a blog guide for you.
13) UserTesting
UserTesting allows you to make money by testing and providing feedback about your experience on different websites and apps. You can earn up to $60 per test.
14) DesignCrowd
DesignCrowd is a freelancing platform for graphics designers. If you know graphics design then you can sell your services like logo design, Business card design, Web design, T-shirt Design, etc. on the platform and make good money. For every project, DesignCrowd takes a 15% commission of your earnings.
15) FancyHands
FancyHands provides virtual assistant jobs to its members. You can earn $3 to $7 for every task you complete on the platform. The task takes 10 to 20 minutes to complete and most of the tasks are simple and anyone can complete it with ease.
16) Deliver Foods
Delivering food is the hottest job in the town right now and many companies are hiring delivery drivers. Doing freelance food drivers, you can earn an average of $19.97 per hour. You can find delivery drivers jobs on sites such as Postmates, DoorDash, Instacart, and UberEats.
17) Sell T-shirts
Are you good at design? If yes, you can make money selling your custom designed T-shirts on-site like TeeSpring. And even if you don't know how to design a T-Shirt, then you can learn basic photoshop or use online image editing tools such as Canva to make good T-Shirts design and sell them on Tee-Spring.
18) Make money running Facebook Ads for Small businesses
Advertising on Facebook is one of the fastest ways to reach potential customers. But running Facebook ads can become complicated, especially for businesses owner who don't have time to learn how to run ads.
If you want to learn how to run ads, there are hundreds of quality tutorial videos on YouTube and you can learn them easily.
Once you learn the basics, you can test some dollars worth of ads on your own Facebook ad account and check the results. Once you provide this service to run ads for the business owners. As long as you bring good results to the business, you will be on their payroll.
You can setup your 'Facebook Ad running' services on Freelance sites like UpWork and Fiverr to make money.
19) Publish an Ebook
You can create an ebook for free and sell your ebook for $0.99 to $2.98 on Kindle. You will receive 30% of the sales price. And if you price your book more than $.299 you can earn 70% of the sale.
20) Make money doing Translation
To do a translation job, you need to be fluent in 2 different languages. If you are good at two languages, then you can find translation jobs on sites such as Translate.com, Rev, Lionbridge, and Unbabel. A good translator makes $35 to $60 per hour.
21) Sell your Stuff
Selling your used stuff or flipping different products for a higher price is a good night gig. You can sell stuff on different online marketplace like eBay, Oodle, and Facebook groups.
22) Make Videos on YouTube
Did you know? 7-year old Ryan made $22 million in 2018 by making toy reviews videos on YouTube. Well, YouTube can become a passive source of income if you consistently keep making good videos.
Once you are eligible for ads on your channel, you can make $3 to $10 per 1000 views on your YouTube videos. And imagine some of your videos went viral and got thousands of views. That will generate a decent income for you.
23) Become a Twitch Streamer
Expert streamers make around $3,000 to $5,000 each month by playing 40 hours a week. If you love video games, then you can set up your twitch account and start streaming. Reach more audience and make money doing what you love.
24) Become a Uber Driver
Becoming an Uber driver is one of the lucrative side gigs that you can try in the evening or at night. An Uber driver makes an average of $8.55 to $11.77 per hour.
Apart from the wage, some uber drivers also sell their products to their passengers. If you are good at talking, then you can start a conversation with your passenger, get to know each other, and then offer your products to them.
25) Invest in Stocks
Investing in stock has the highest reward potential but there are always risk involved. If you have the knowledge of how stockworks, and how to pick good stocks, it can bring in huge profits.
26) Sell Domains
A domain name is the address of a website that you type in your browser. (For example PixelDimes.com). There are certain custom or brandable domain names that are worth a lot of money.
You can find a good domain name and register it and sell it for higher profits. The domain name 'Hotel.com' was reportedly sold for $11 million and "Business.com' was sold for $7 million.
You won't be making millions of flipping domains but you can still make a decent profit flipping good domain names.
27) Make money selling photos on Shutterstock
If you love snapping pictures, then you can make $120 per download of your image. Shutterstock has paid more than $3000 million to its contributors in total.
Before uploading your photos, you can enhance them with the help of online image editing tools like 
fixthephoto.com
 that enable you to tweak colors, increase contrast, and fix other issues.
Apart from pictures, you can also sell stock video footage and vectors as well. Moreover, you can also refer potential buyers to Shutterstock and earn 20% of their first purchase (up to $200).
Final Thoughts
These are the best online part-time jobs that you can start hustling tonight. All of these jobs require little to no skill and you can get started and making money right away.
Feel free to join multiple job sites listed above which will help you to find the one which you will enjoy doing and works best for you to make money.
If you are like me who loves working hard, then start hustling on multiple sites to make at least $1000/week.