In this post, I am reviewing a site called CastingWords which is a transcription company.
Personally, I like to do transcription jobs as well because it requires little to no requirement to get started and you can earn good money.
But is CastingWords that good?
Well, if you are looking forward to joining CastingWords, then this review is going to give you complete information about this site.
So after reading this review, you can make your own judgment whether this site is legit or not and if it is actually worth your time or not.
So, let's get started:
What is Casting Words?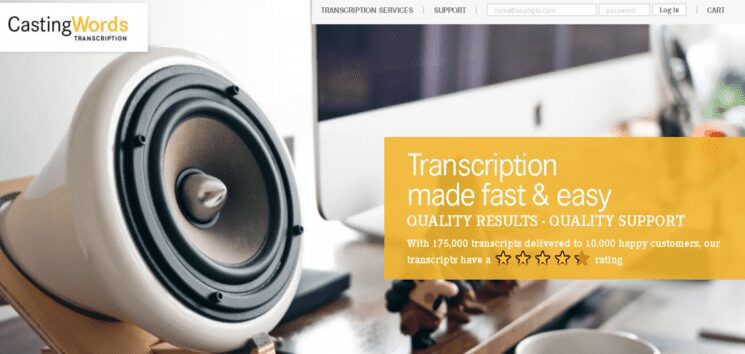 Casting Words is an online transcription company located in the United States that allows users to earn money online doing transcription, editing, and reviewing jobs.
Users from all around the world (except a few unsupported countries & states) can join this site as long as they have fluency in the English language.
This site is an alternative to Remotasks which also provides transcription jobs. You can check out my complete Remotasks review and analysis for more information.
CastingWords Requirements
Here are some of the requirements that a user must meet to join and work on CastingWords:
Users must be at least 18 years old to join the site.
You must live in one of the supported countries or states supported by CastingWords.
You must comply with Employment, tax, and other laws to work as an Independent contractor.
CastingWords pays via PayPal so you must have a verified PayPal account with no restrictions. Moreover, the PayPal account must be under your name.
If you meet these basic requirements, then let's move on to the next step to learn how to get started.
Even if you don't meet these requirements, then don't worry there are plenty of other ways to make money online.
I recommend you to read how to make $1000 per week doing online part-time night and evening jobs.
How to Get Started?
To get started, please follow the step-by-step instructions below.
Step 1 – First, visit CastingWords Workshop to register an account.
Step 2 – You need to enter your name, email address, and password to create the account. CastingWords is not available in some countries but if you are from one of the supported countries, you will be able to create your account and earn money.
Step 3 – Then, you have to verify your email address and activate your account.
Step 4 – Once the account is activated, you have to do a quick test which involves transcribing a sample audio file. I recommend you to read the CastingWords guidelines which will help you to be prepared for the test.
Step 5 – Once you pass the test, you will be able to work on the site and earn money.
How do Casting Words work?
Once you are registered as a user, you can do various jobs to earn money.
The types of jobs you'll find at CastingWords are transcribing various files (like audio, videos, documents, etc.), editing these transcripts, determining the quality of files sent by clients, grade transcripts, and edits made by editors, and approving transcriptions and edits made on them.
The jobs you do must meet the standards set by the company.
How can you earn from Casting Words?
You will be graded for each job and based on this grading you will receive your payment. If your grade is 4 or less than 4 then you will receive no payment at all.
If your grading is 5 then you will receive payment as per the nominal rate and if your grading is 6 then you will be paid 1.5 times the normal rate. Gaining higher grades increases your pay rate as well.
Thus, gaining 7, 8, 9 grades will pay you 2.0, 2.5, 3.0 times the normal rate respectively. The higher grade you receive, the more it is beneficial for you as you can also unlock the files that pay higher.
You will also receive badges from your work.  In the beginning, when you start the job you will receive a new transcriber badge. This badge will increase or decrease gradually as per your grade received.
These badges also affect the job you receive.
The higher badge ensures you get a better job with better payments but if your rank of the badge is low then you will receive fewer jobs with low payments and gradually you will not get any transcription jobs.
Casting Words pays its transcription workers from $0.15 to $1, depending on the urgency, priority, and standard of the job. For starters, they pay $0.02 to $0.25 depending on the length and priority of work. The longer work pays more.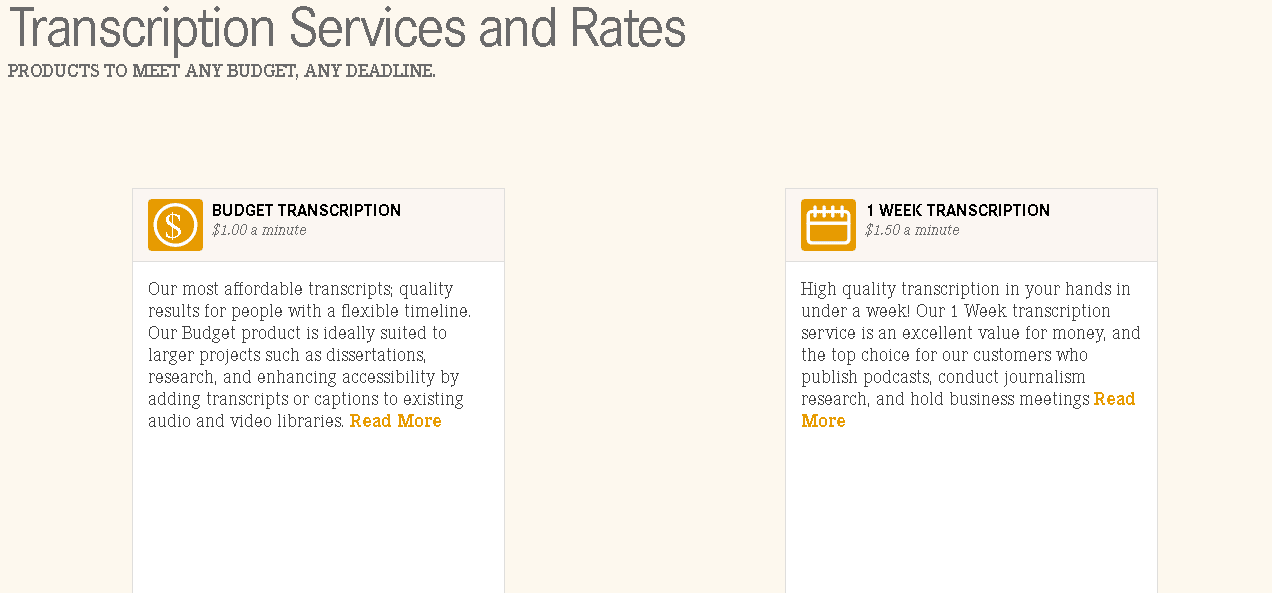 Minimum Payout and Payment method
You should first reach the threshold of $1 to get paid by the company. You also require a PayPal account. This company only pays through PayPal.
If you want to redeem your earning then you should request payment before Friday because Casting Words only pays Friday of every week at 10 A.M. Pacific times.
Pros and Cons of Casting Words
Pros:
Job opportunities
Free to join
Work from home
This company is worldwide
Helps to gain various skills and experiences
Cons:
Transcription is difficult
You have to be great to earn more
This job can be very frustrating
Requires high quality of work
Casting Words Review: Legit or Scam
Casting Words is not a scam. It is legit. It provides an opportunity for many freelancers to earn money online. But this job is difficult.
You might not be able to perform as per the standard set by the company. If you are set to increase your experience then this site is for you. You can increase your listening, writing, editing skills on this site.
Hence this site is not for everyone but people with some skills. So if you have skills for designing, editing, etc I recommend the user to join the site.
But if you want options why don't you check our review of Proofreading Pal which pays its workers for editing and proofreading documents for professionals.