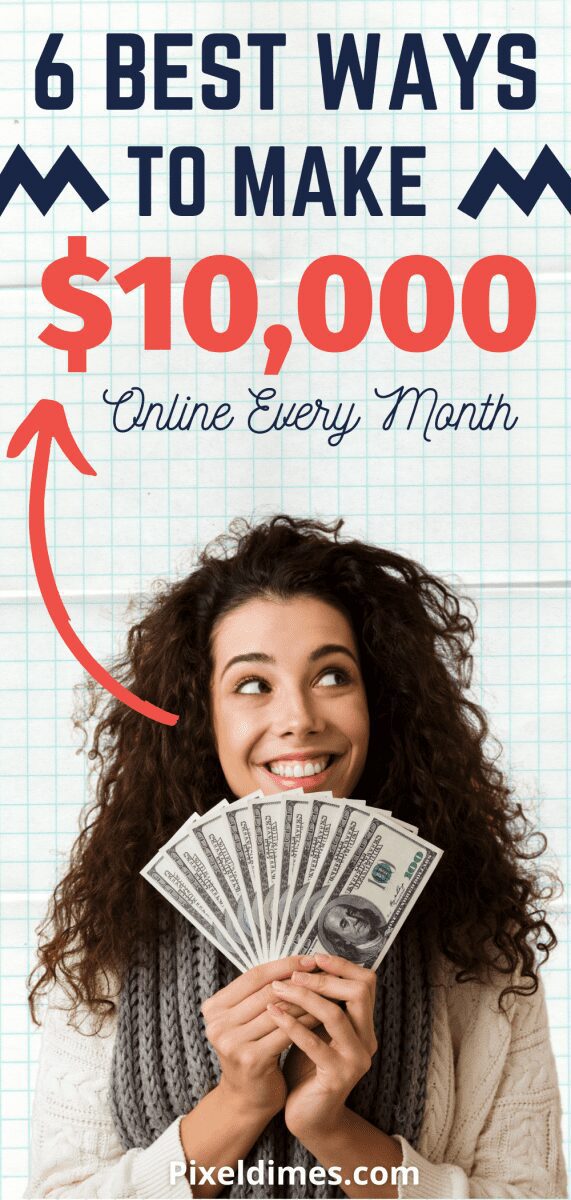 I know you want to make money online in 2023… That's the reason you are reading this post in the first place…Right?
Well, I've got your back!
In this post, you will find all the legitimate ways to make money online.
And the best part is:
You don't have to buy any XYZ guide or ebook to make money online.
All you need is a computer or a smartphone with an internet connection to get started. Some of these ideas may require some kind of investment (to buy domain and hosting), while other ideas are completely free to start making money.
In fact, if you read these ultimate ways to make money online from start to finish and implement these ideas, then I'm damn sure you will be making tons of money online.
So, without further ado, let's get started:
1. Get-Paid-To Sites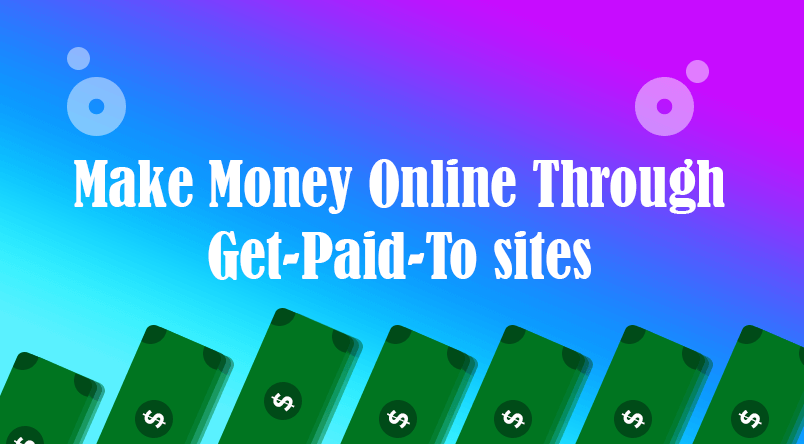 Anyone interested to make money online has already or will eventually discover some Get Paid to (GPT) sites. Well, it's easier to get started and you can see the money rolling on the site as soon as you start working on it.
Leave a comment if you are working on any GPT or survey sites.
If you are not familiar with get-paid-to sites, it's a platform where people can make money by doing tasks like surveys, watching videos, installing apps, and so on.
You won't be making a quit-your-job kind of income from these sites but you can work on these sites as a side hustle to pay your small bills or for coffee money.
On average, one can earn $100-$200 / month) from these sites.
I recommend you to join all the following survey sites, so you never run out of high-paying surveys and tasks to complete and make money. If one survey site doesn't have any more surveys, you can work on another.
Some of the best GPT sites are as follows:
1.Survey Junkie: Survey Junkie is one of the highest-paying and trust survey sites in the industry. You can earn as high as $50 per survey and withdraw your earnings via PayPal or Giftcards. The payout threshold is just $5 so you can expect to cash out quickly from the platform.
Available for: United States, Australia, Canada. (P.S You can check out other survey sites below if you are not from one of these countries.)
Join Survey Junkie Now
2. ySense: Previously known as Clixsense, this is one of the best GPT sites in the industry. You can make money by doing surveys, tasks, and completing different offers.
What I like about ySense is that a lot of higher-paying surveys are available on the platform and you can make good money from it.
Complete the available surveys and tasks and slowly you will see a rise in your daily earnings on ClixSense.
Read my ySense (ClixSense) Review
3. PrizeRebel: This is one of the best GPT sites in the industry. You can make money by downloading apps, micro-tasking, referring friends, taking surveys, and joining daily contests.
4. Swagbucks: This is also one of the coolest get-paid-to sites. Similar to PrizeRebel, you can earn money doing surveys and tasks online.
Another feature of Swagbucks is it offers cash back for shopping online. Shop on SwagBuck's authorized online store and you will get discounts as well as cashback.
Join SwagBucks Now
If you want to learn more about survey sites, then we already have a list of the best survey sites to make money online in 2023.
2. Sell T-Shirts Online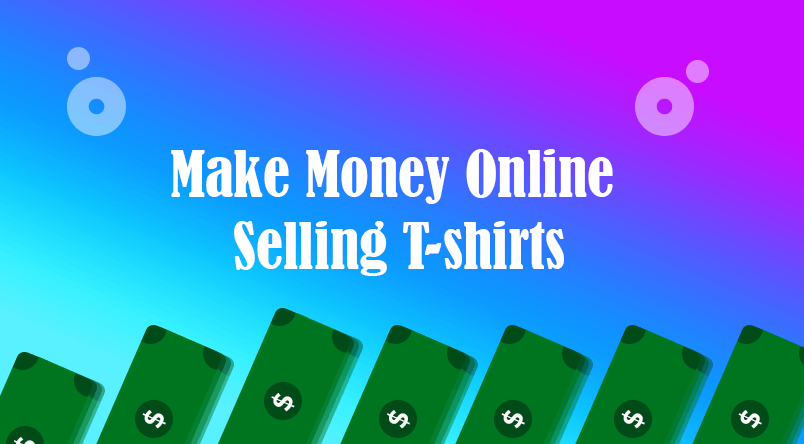 What If I told you that anyone can start a T-shirt or clothing company without any investments.
Well, some of you might say, that's unbelievable or impossible.
But to be honest, you can start your own clothing brand with a little bit of effort and completely for free.
You can start your own Custom printed T-shirts selling business using print on demand (POD) companies.
Basically, these POD sites provide you the platform to upload and sell your T-shirts design.
Best part?
The POD sites handle the printing, shipping, returns, and customer support services, so you can sell your T-shirts without any hassle.
But!
You need to have some graphic design skills or you can hire someone from Fiverr to do the design work for you.
If you don't want to pay someone for the work, you can watch simple tutorials on youtube to get the basics of some Graphic design tools like Photoshop or Illustrator.
Once you get the basics, you can get started making T-shirt designs. Most of the POD sites provide an online Design tool that you can use to design the shirt and upload it on the site.
There are different Print on Demand sites, some of them are as follows:
Zazzle
Printful
You can sign up on any one of these POD sites and upload your design. But to make sales you need to promote your tees.
You can either do paid advertisements or promote your T-shirts on your social media accounts.
I recommend you promote your T-shirts on Pinterest and Instagram.
3. Become an Influencer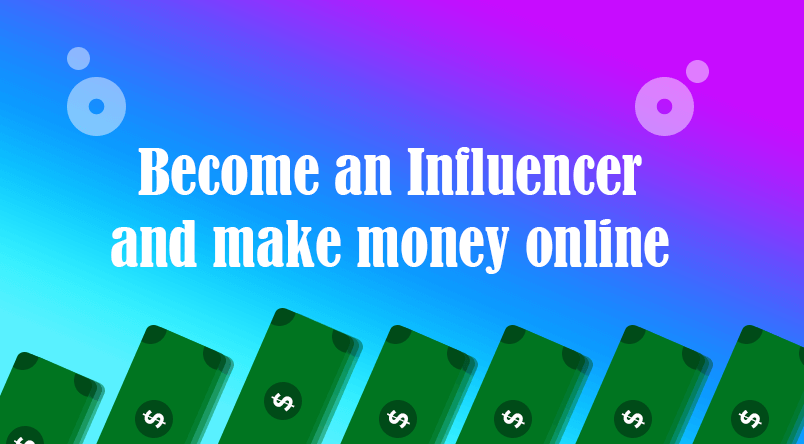 One of the most lucrative ways to make money online in 2023 is to become an Influencer.
Influencer Marketing is one of the booming industries recently. Anyone having a good number of followers/audience on the social media platform can become an Influencer and make money online.
But first, let's talk about how an Influencer makes money.
Basically, as an influencer, you will be promoting products and services to your followers. People follow you because they are interested in what you do or who you are. So, obviously, you have an impact on their lives. They are willing to listen to what you have to say.
You can earn a minimum of $200 to $1k for brand endorsement and the maximum amount will be based on the audience you have.
The sky is the limit!
In fact, I have made $500 for promoting a product on my Instagram page related to dogs. I had a whopping 140k+ followers on that Instagram page.
Unlike other paid ads, products promoted by an influencer will become more interesting and relatable to the people. So, the brand will get more conversions or sales from the endorsement done by the influencer.
Hence, the brands are always searching for influencers and willing to pay hefty fees to promote their products.
As an influencer, you can make money promoting brands & services. Nowadays, it's easier to go viral if you have some talent. You can showcase your talents on social media like Facebook, Twitter, etc, or on video-sharing platforms like TikTok & YouTube and gain a following.
Then you can start pitching brands for an endorsement opportunity and make money promoting them.
If you are interested in a course on "How to make money as an Influencer from Scatch?", comment below and I will create a free course for you.
4. Make Money on Facebook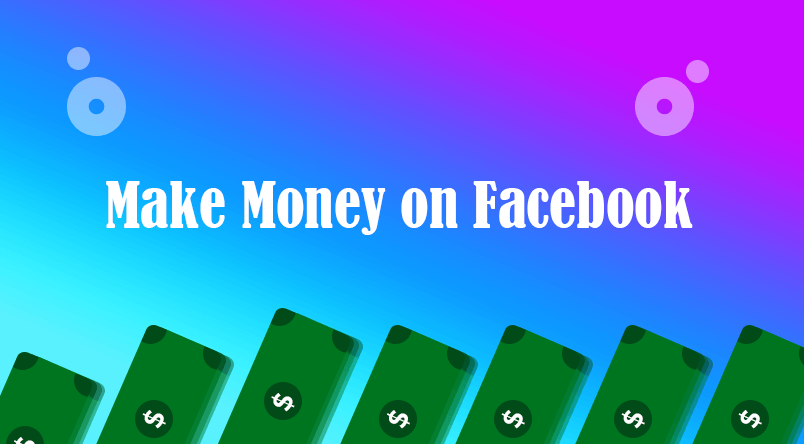 Have you been using Facebook to connect with your friends and family?
If that's the only motto behind using Facebook, you have been doing it wrong my friend.
If you can make good money on FaceBook, then why not utilize it and make it your source of income in 2023.
You may be wondering:
Are you serious?… How can I make money on Facebook?
Well, let me explain:
Facebook is one of the most popular social networking sites in the world. Millions of people use Facebook on a daily basis. It has become a lifestyle of the people.
So, with that many users on Facebook. You can utilize it to make money by offering your products or services.
Let me elaborate, how!
Basically, there are tons of Groups and marketplace on Facebook. For example- California Buy/Sell Groups. If you are living in California, then you can sell all your unused items on that Facebook marketplace.
You can even buy a few cheap products from Aliexpress (an eCommerce site) and post them on the marketplace and you can keep a profit margin of your choice and sell it to the people who are interested in it.
Admit it, we all love profit. Right? 😉
If you don't have any products to offer, then you probably have some skills. Like writing articles, editing videos, coding, or any skills like that.
There are tons of freelancing groups, where people in need of these services posts on the group.
If you have the skills, you can comment or message them to do the gig and get paid for it.
What's more?
One of the best ways to make money online is to grow a Facebook page and utilize it to promote your website or products and make money from it.
If you are interested in this idea, then luckily I've already written a guide on how to make money using Facebook pages. 
5. Make Money Through Freelancing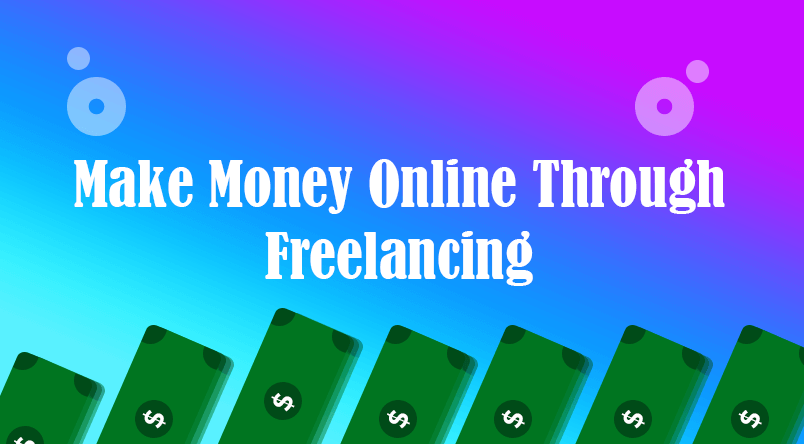 Freelancing is one of the most flexible Jobs to make money online. It gives you the freedom to work from anywhere in the world.
We all are aware of freelancing but the thing is how to get started and money through freelancing.
First, You must have to develop a skill that is in demand like Photo and video editing, Writing articles, Voice over, coding, and so on.
These services never go out of style and everyone will be actively looking for these services.
Once you have a skill that can be sold, You can create an account on popular freelancing sites. Fill up your profile with correct information and list your services.
People looking for services will either find you or you have to bid on their submitted projects.
Some of the best freelancing sites are:-
Upwork
Fiverr
Freelancer
How to make money on Freelancing sites?
Develop a Skill and sell your skills on the freelancing sites. Some of the in-demand skills are Graphics & Design, Programming, Writing & Translation, Video & animation…and so on.


Upsell your service to the clients. Once you get some clients on the freelancing sites, you can upsell other services to your clients and make money.

For example, if you have a client who bought your article writing service…you can sell him a graphics design service.


Resell the services and make more money. You can make a lot of money reselling services from freelancing sites like Fiverr, Upwork, etc.

You can focus all your time fiding customers and once you have a client, you can buy the required service from the freelancing sites and sell it to the client.


Make money by buying freelancing services. You can buy freelancing services and use them for your business and make money by utilizing them.

For example, you can buy service like article writing and use it on your blog or buy video editing services and use it on your YouTube videos.

You just have to utilize these affordable services for your business, and you can take your business to the next level and make more money.
If you are interested in freelancing, check out my Fiverr guide.
Become a Youtuber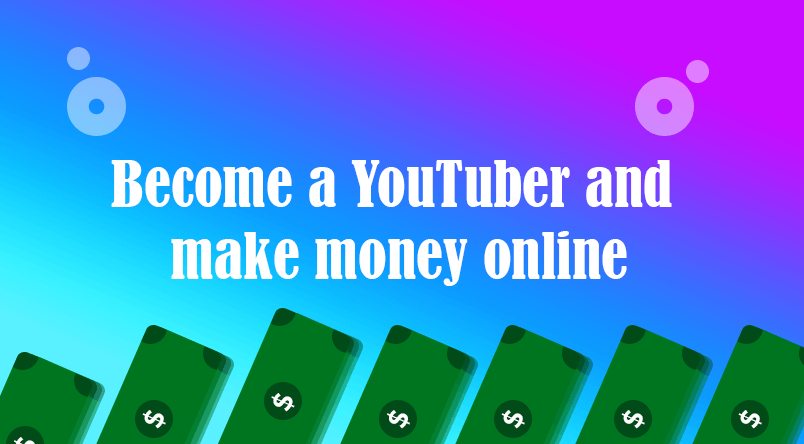 Creating content on YouTube and making a living from it always makes me excited. It is one of the best ways to make money online.
All you need to get started is to find your interest and start creating content based on it and upload it on YouTube.
It's not going to start making money overnight but it's going to be worth it if you keep going.
There are two ways to get started on YouTube, one way is to start creating random videos because that's what everyone else is doing and expect to go viral
Or
Create a plan and do your research on current trends, see what type of channel is growing recently. You can do proper research on a site called SocialBlade.
Also, keep an eye out on Youtube's trending page and make videos on trending topics.
This will increase your chance to get more views on your channel.
Initially, you can ask all your friends and family to subscribe to your channel and request them to share on their social accounts.
This will give you a quick boost and help you to grow your channel.
So, how am I going to make money on YouTube?
The primary source of earning money on YouTube is through google's advertisement network called AdSense.
You will be earning approximately $5 to $15 per 1k views on your channel.
And another way to make money from YouTube is through affiliate marketing or brand endorsements.
You can also sell your own products like helpful ebooks, courses, or merchandise the audience subscribed to your channel.
Conclusion
So, these are the best ways to make money online in 2023. The first thing you need to do after reading this post is to take action. Choose any one of these ideas or more and start working on it.
I will be updating this list more often with ideas and then I will be writing a full guide on each of these ideas soon, so make sure to bookmark my blog or this article for future reference.