Wanna make $500 in a week realistically? Well, who doesn't love an extra $500? Right?
Admit it:
We all have been there when the payday is far ahead and you are in urgent need of money.
In that situation, you wish if there was a way to make some side income. Right?
But..worry no more!
This post will guide you to make $500 in a week or less.
Whether you are in an immediate financial need or you just want to save more money into your bank account, this post will help you to earn money as soon as possible.
From work-at-home jobs to sharing a ride with a stranger, there are plenty of companies that pay daily or weekly.
But first… You have to make me a promise:
"You will start taking action after reading this article."
Why?
Because the methods I am going to share is not a 'Get rich quick scheme' thingy. You have to read, understand it and then take action.
All you have to do to make $500 in a week is to choose 2 or 3 ideas or more and start taking action.
So, let's get started:
1. Selling Unused Items: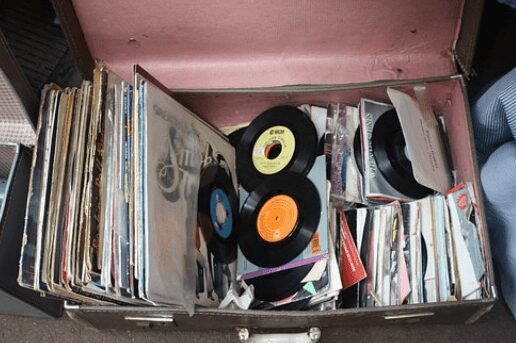 The first thing you can do to make $500 easily is to sell your unused stuff.
For example:- You can sell your smartphone or laptops that you no longer use.
Instead of just letting the unused item occupy more space in your room, you can sell it on sites like Poshmark, Decluttr, or eBay and make money.
What to sell?
You can sell old clothes, accessories and fashionable apparel, old devices, furniture, books, musical instruments, and basically anything useful. There is always a demand for those items at a cheaper price.
Can I make $500 in a week?
If you can sell 2 -3 items that cost around $25 – $60 per day, then you can definitely make $500 per week. There are a lot of sites where people are actively looking for used stuff.
You can join all the major sites to list all your unused items on those sites for free and wait for the cash to roll in. 😉
2. Freelance on Fiverr.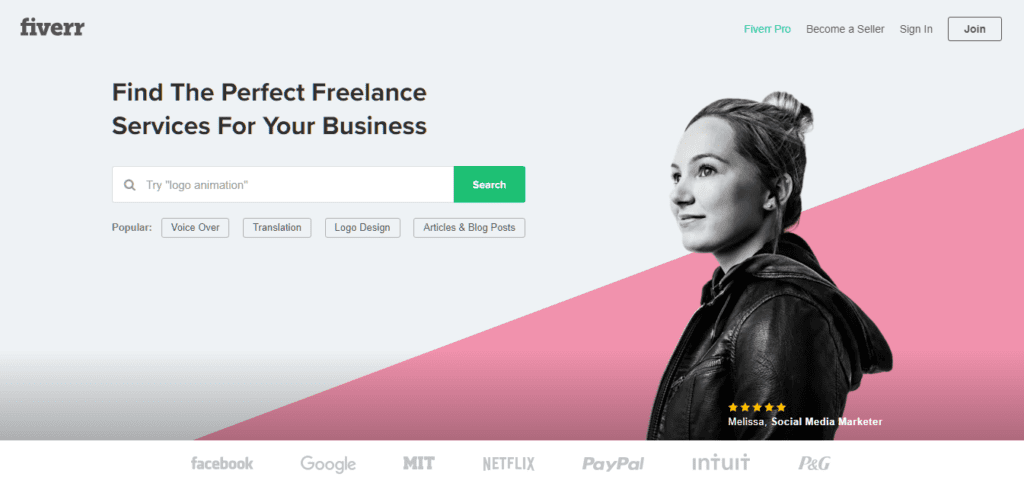 Fiverr is a marketplace for freelancers where you can find almost any service you need starting from $5.
If you are serious about making $500 per week then you should join Fiverr and start your freelancing career.
Thousands of people on Fiverr are looking for services like 'logo design', 'article writing', 'translation', 'animated videos', and so on.
If you have one of those skills or any other unique skills, then you can sign up and make money on Fiverr.
Can I make $500 in a week using Fiverr?
Definitely yes! People are making tens of thousands of dollars using Fiverr. You just have to find the right gig that is on-demand on Fiverr, then you will start earning money.
Although, It may take some time to reach $500 per week only with Fiverr. But Fiverr is definitely worth a try.
To get initial sales and ranking on your gig, you will need some reviews.
You can ask your friends and family to check out your gig and ask them to leave a review.
Once you have a good chunk of positive reviews on Fiverr, then you will start getting more orders.
To make $500 daily, you need to sell at least 3 gigs worth $25 to 30. Personally, Fiverr is my favorite Freelancing platform and I have made some side income with it as well.
But I recommend you to try other ideas along with it until you start getting good numbers of sales on Fiverr to make $500 weekly.
3. Sell An Online Course
The online courses Industry is booming day by day as more people are getting access to the internet.
In fact, the online course industry (E-Learning) is expected to grow to $325 billion by 2025 ( Forbes ).
Reason:
Online courses are cheap compared to traditional schools and colleges. And they are easily accessible with the help of the internet.
You can literally learn a new skill and become Job ready learning from your home.
So, they are becoming more and more popular.
If you have a skill, then why not make a good course and help people to learn the skill.
You will be helping thousands of students and making money as well by selling your course.
Sites like Udemy & Teachable allows you to sell your online course and make money.
Best part?
These courses will be forever on the site and keep making passive income for you.
Of course, you have to update it along with the time to stay relevant but at the end of the day, It will keep making money for you.
Can you make $500 in a Week by Selling an online course?
The demand for a good online course is at its peak. Students, business owners, and housewives are actively looking to learn a new skill or sharpen their existing skill through online courses.
Sites like Udemy gets tons of visitor searching for an online course. You can offer free coupons for your course to collect some reviews initially and as you have a good number of positive reviews, more people will buy your course.
A good online course is worth at least $100 which is very affordable compared to the traditional college fee. You need to sell just 5 courses to make $500 in a week.
Furthermore, you can share your courses on related Facebook groups and Twitter to get more people to enroll in your courses.
Helping people to learn a skill and making money along with it is the best work you can ever do.
I am also planning to make an online course and sell it at an affordable price soon.
4. Earn an Extra $500 per Week Sharing A Ride
Becoming a Lyft or Uber driver is a lucrative way to make an extra $500 in a week.
Although It's not that good for full time living, You can make $500 quickly within a week.
You will need a 4 wheeler vehicle and a driving license to become a Lyft or Uber driver.
Can You make $500 Sharing a Ride?
You can earn around $15 to $20 per hour working as a Uber or Lyft driver. An experienced driver will get a raise too. So, you will need to work at least 40 hours to earn $500 a week.
If you are dedicated to making $500, then becoming a Lyft or Uber driver is one of the possible ways.
5. Share your Opinions To Make $500 in a Week
Do you want to utilize your free time to make an extra $500 in a week?
You can start completing surveys using your smartphone or laptop and make a side income.
It is one of the fascinating ways to make money online. You can utilize your coffee breaks to make a side income from survey sites.
You will receive your earnings via Paypal, gift cards, or vouchers.
Best Survey Sites:
Not all survey sites are legit, so you have to be picky and only join the sites which pay better and are legit.
Here is a list of some of the best survey sites which you can join to make $500 in a week:
MindsPay
SurveyJunkie
Can You Make Money With Survey Sites?
Well, you can definitely make money doing surveys but it all depends on how much effort you put in.
If you are doing it in your free time, then it makes a good addition to your weekly $500 goal.
Some of the best survey sites pay up to $5 to $50 per survey completion. So, You can work on survey sites to boost your income to $500 for sure.
Conclusion:
So, these are the 5 realistic ways to make an extra $500 in a week. Choose some gigs from this list and start working on them.
You will be able to make money quickly. If you have any questions feel free to ask them in the comment section.