Hello and welcome to my honest Paid Forum Posting Review.
Each and every day there are new earning money online sites that catch attention. Among them earning via writing, survey or even doing easy tasks are really popular.
Many people also try Croudsource networks like Freelancer and Upwork and some join Affiliate Marketing jobs like Amazon.
However, only a handful of jobs are legit and worth working on. Today I am bringing you one of the popular sites called Paid Forum Posting.
Paid Forum Posting is a website where you can earn money online. But you may be wondering if Paid Forum Posting really pays and if it is not a scam. Well, I am here to answer your same question
Also, I am going to provide you with detail regarding Paid Forum which includes
what really is Paid Forum, how can you join, how you earn, and how to redeem your earnings, payment methods, and most importantly if the site is worth your time or not?
Interesting isn't it
So, let us get started
What is Paid Forum Posting?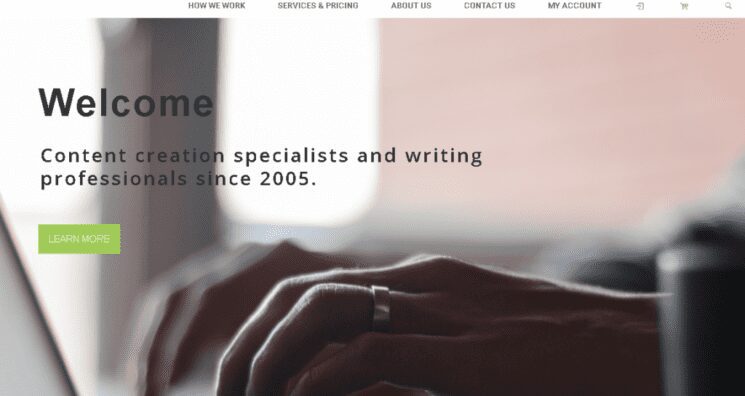 Paid Forum Posting (PFP) is a website that provides content for forum, website, blog owners. They also offer an opportunity to earn money for blog posting, proofreading, editing, social media management, and virtual assistance service.
The company hires writers and proofreaders online. Since this is an international company people from all over the world can join Paid Forum.
It is necessary for each writer and editor to take a performance test to ensure their skills and qualities. Taking performance tests also ensures that they have the necessary qualification to meet the new and higher standards of the company.
So, you can earn money through their website by writing comments on blogs and forums, by writing articles or tweets.
How to Get Started?
You must be at least 18 years old to join Paid Forum Posting. Before creating your account, read the rules of the company carefully.
Then you can create your account. Name, Email Address, password, and date of birth is asked to create your account. Once your account has been established, you'll need to visit the Applicant Posting Area.
There you're required to make 7 unique posts on their forum. This can be a combination of creating a new thread or leaving a comment on an existing thread.
Your words in posts made in any area must be at least 25 in order to qualify for the test. After making 7 posts you do not require to make any more posts.
If you do so, your application will be rejected. After completion of seven posts, you must go to "Hit My 7th" and let the company know that you've made your 7 posts.
Your posts will be reviewed by admin staff. You are judged on your grammar, spelling, punctuation, and proper sentence structure. The company will review all applicants' posts during the week.
If you have been accepted, the company sends you an email with a link. Click the link and let the company know that you've accepted their terms. Then you are allowed to enter the paid forum posting area.
Some of the rules to get accepted are
You are not allowed to add any links in the post
 Not allowed to use foul languages
You are not allowed to advertise your products in the post
 Make each post in proper English language
You are not allowed to copy and paste contents
Your post should not promote illegal activities, adult content, or terrorism.
If you do not follow the above rules then your application will be rejected.
How does the Site Work?
After entering into the paid forum posting area, you can find a job list. You are free to pick a job as long as it is not full. All you need to do is enter your request to take one of the positions available.
Each forum posting job will have the job description. You are informed that how many new topics and how many comments you must make to fulfill the job requirements.
As usual, each job has a deadline for you to complete the job. But remember that you cannot complete the job before the deadline.
If you complete your work before the deadline then you are required to edit and spread your content over the time period. Paid Forum Posting only allows you to make 3 posts per day.
After completing your work, update your profile. This will attract other forum posting jobs. If you've completed your work on the forum and there are still other positions available, you can request to work on this forum again or you can look for a position in the new forum job.
As a new writer on the site, you're given a site status of a Trainee. As a trainee, you are limited to the number of jobs you can work on.
If you do your writing or proofreading job properly and completed your training period successfully on the site, your status will be changed to a writer.
As a writer, you'll earn a higher pay rate for posting on the forums and you'll be allowed to accept more jobs to work on.
 How Does the Company Pay?
Your pay rate is fixed for each post you make for a forum. Once you complete your work and update your profile, you can request payment.
This will take 24 to 48 hours to process because the site must verify your work before you're paid. Once your work has been verified you will be paid through a PayPal account.
Pros and Cons of Paid Forum Posting
 Pros:
Enhance your writing and editing skills
Free to join
The payment for a writer is good
A convenient method of payment i.e., PayPal
Does not have a payout threshold.
 Cons:
They do not approve easily.
Very low payment to trainees
You can only make three posts per day
Do not get compensation if the site rejects your posts.
Conclusion: Paid Forum Posting Review
After a detailed Paid Forum Posting Review, I can easily conclude that Paid Forum Posting is legit and not a scam.
You earn money through their website by writing comments on blogs and forums, by writing articles or tweets. You will receive forums according to your profile.
So, keep your profile updated after the completion of each post. Thus, Paid Forum Posting is legit but earning on this website is really tough. If your client rejects your writings up to three-time then you will not be paid.
Here I conclude my Paid Forum Posting Review, if you are looking at other ways of earning money online you can check our review of Valued Opinions and discover if the site is legit or scam.