Hello and Welcome to my honest Lootbear Review.
On the internet, we can find countless opportunities of earning money online. Various opportunities are based on doing macro works, answering surveys, or working on a project.
You can also earn money online remotely by sitting in your house and even get paid to chat.
But what if I tell you, you can earn money by just selling or renting your CSGO skins.
Today I am bringing you a site called Lootbear which is basically an online trading platform for the buyers and sellers of the gamers having in-game exclusive and valuable products.
But you may be wondering if the site is legit or it only scams other people. Well, I will be providing you with all the relevant information regarding Lootbear.
In this review, you will find:
What really is Lootbear?
How to get started?
How can you buy, sell and rent your skins?
How can you redeem your earnings?
Is Lootbear legit or a scam?
So, Let's get started:
What is LootBear?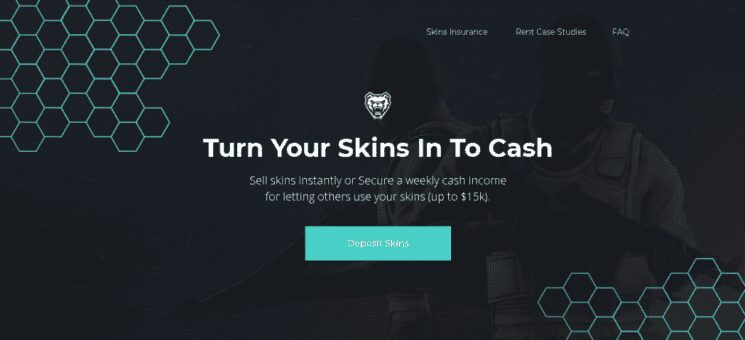 Lootbear is a very popular online platform that lets people buy, sell and rent Counter Strike Global Offensive skins safely and securely.
This is one of the most popular websites for skins of CSGO and many famous content creators and YouTubers use this site for their in-game products.
Lootbear is similar to another site called BitSkins where you can basically do the same thing like rent, buy or sell CS: GO skins.
Renting feature of the Lootbear starts at $15 per month where you can rent very expensive CSGO skin worth about $400. But after the completion of a month, you have to return the items to Lootbear again.
If you are a seller then you will receive 60% of the amount worth of your rented items. Other than that Lootbear buying and selling feature is also really cool.
You can buy the skins at 30% of the market value of Steam and sell the items at 60% of the normal market value.
How do You Get Started?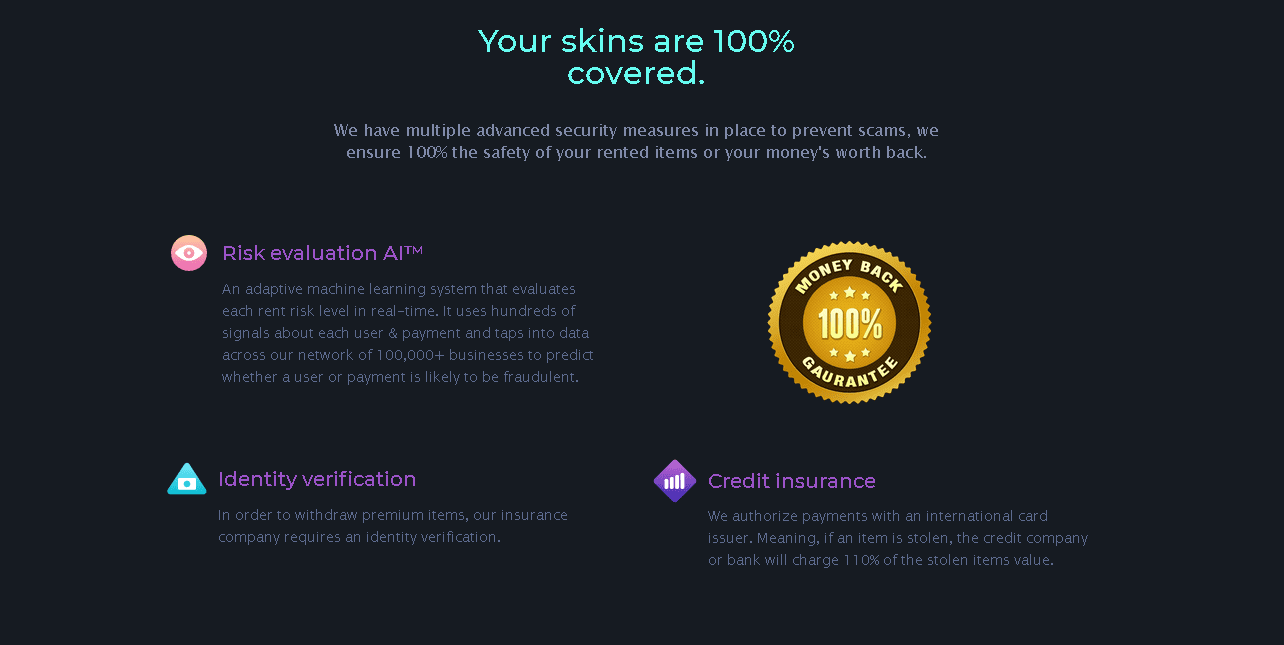 At first, you need to create an account on the website. You need to provide information on your name, age, email id, address, password, and so on.
After your profile information is fulfilled you need to provide your PayPal id for a deposit or withdrawal of your funds. After verification of PayPal, you can also provide your Steam trade link for a better link up from your games.
If you are a buyer you can just purchase their cheapest subscription and can rent up to $400 worth of skins for just $15 a month. If you are a seller you can sell as much skin as you can.
Another best part of the site is it provides skin insurance to its depositors. If your skin gets lost, they will replace it with another one or impose a heavy fine on one who lost it.
How can you earn from Lootbear?
There are basically two ways of earning from Lootbear.
After registering to the site you can deposit your skins and then just wait, do nothing and earn. Many other people will either rent or buy your item through the website.
When a buyer rents your skin, you will be paid 60% of the amount of item rented. You don't have to do anything but just keep track of your item and visit your withdrawal column to get a consistent amount.
You will only receive your amount after the period of renting is over and it will be directly sent to your registered PayPal account.
If the person who rented your skin does not return or lose your item you will be paid 110% of the original value of your skin. This feature has become one of the most attractive features of the website.
You can also sell your skins and earn from the site. You can sell your skins instantly at 60% of normal market value and can get your payment instantly.
Another major attraction of the site is you can buy a skin at 30% less than the market value of steam and sell in the site at a very large profit.
Minimum Payout and Payment Methods
There is no minimum payout for the site. You will receive your amount at the end of each week. However, you can only withdraw your payment from your Paypal account.
You will receive your sold items payment immediately whereas if you have rented your skins, the time for rent has to be passed to receive your earnings.
It might be convenient for some people but lack of variety to withdraw your earnings is seen as one of the biggest drawbacks of the site.
Pros and Cons of Lootbear
Pros
Provides 100% skin insurance which is best to avoid scams or cheats
Very good customer service and tech support
Maintains buyer's and sellers' privacy very seriously.
Buy, Sell and Rent skins at affordable prices.
The website is compliant with GDPR.
Very simple and easy to use.
You can earn from selling or renting your CSGO skins.
Convenient payment withdrawal method in PayPal.
Cons
Trade and rent of only CSGO skins and not other games.
The limited method of withdrawing payment is only PayPal.
There is no integration of Peer Peer trade.
The only means of earning income is if you can rent or sell your skins.
Lootbear Review: Legit or Scam
Lootbear is a 100% legit program. There is no doubt this is the best platform for trading and renting CSGO skins and game inventory.
You can get your items insurance so there is no chance of getting scammed. The most trusty rating site has rated the site Lootbear a magnificent 4.8 out of 5 stars.
However, its limitation comes from it is only for CSGO products and no other games. You can also withdraw your earnings only via PayPal which is very limited.
If our user is fond of CSGO and has exclusives skins, you can earn regularly by selling or renting your product. However, you have to also create your own valid Paypal account.
So I would definitely recommend them to try this website.
But if you are looking for other options you can check our review of Current Rewards you pay its workers to listen to music and do some small macro works.