What is GrapeData?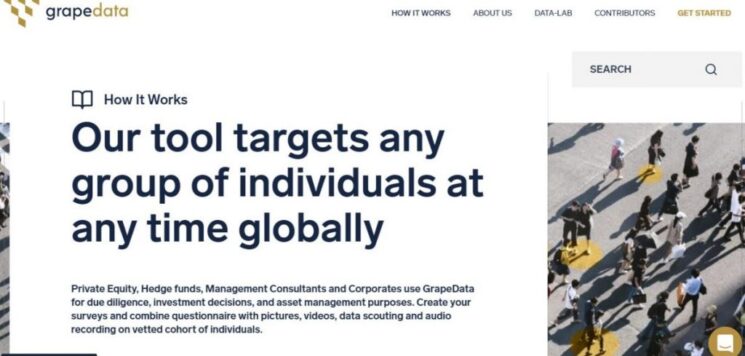 GrapeData is an online survey site that pays its users for answering some surveys question. Any Survey site acts as a marketplace for the promotion of the unreleased product.
These Survey sites help the organization and public meet up in the middle place so that the unreleased product or site can get fair feedback before it becomes public among customers.
However, sometimes it becomes unfair for the users to provide feedback on the products that they are not unaware of. But in Grapedata, the site provides the earning opportunity for surveys that are based on your knowledge or maybe even working on.
So how does it work, lets get into it.
How to Join GrapeData?
To join the site visit the site GrapeData.com. You can find the basic framework of how the site works on the site where you can briefly learn how to conduct your job.
After that, You can click the "Get Started" button and there are two options to select. Either you are a surveyor or a client. You have to click the " I want to be data contributor" sign-up button to join as an employee.
Now you will come across the form that you will have to fill up. Every user has to provide their phone number, First name, Last name, and Password.
Finally, you will be verified and then began to work as you will be accessing your employee dashboard.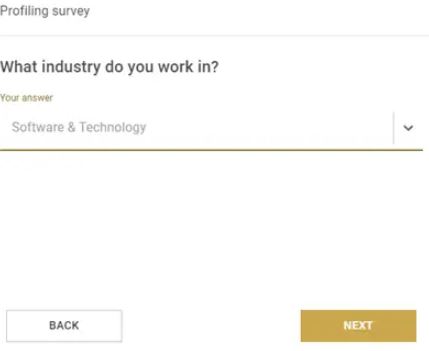 How to Work on GrapeData?
Now that users can access the dashboard, where they can see various tasks available for them. However, all these tasks are based on a questionnaire format or survey format.
After signing up, you will find out the Grapedata distributes the task to you personally which the site refers to as personalized tasks.
Each task has a reward distributed and you will earn them when you provide your opinion or thought on each of the tasks. However, where the differences lie in the questions or tasks assigned to you are based on your expertise or industry.
Hence the feedback you provide must be in detail and on the point which must be easy to understand for the client of the site.
Sometimes the opinion you provide may not be in only sentence format but can be in the format of tables, charts, and bar graphs. However, if you don't have expertise on the questions you are assigned, you can take the assistance of your friends, families, or concerned authority as well.
Since the site takes the feedback and opinion of the contributor very seriously, any unprofessional answer or answer without any knowledge or expertise must not be awarded at any point in time.
You have the risk of decreasing your reputation if the client is not satisfied with the off the top of your mind answer so please provide the answer only if you are qualified to answer them.
Hence providing honest and truthful answers and opinions is highly recommend for any survey sites and especially to the Grapedata site.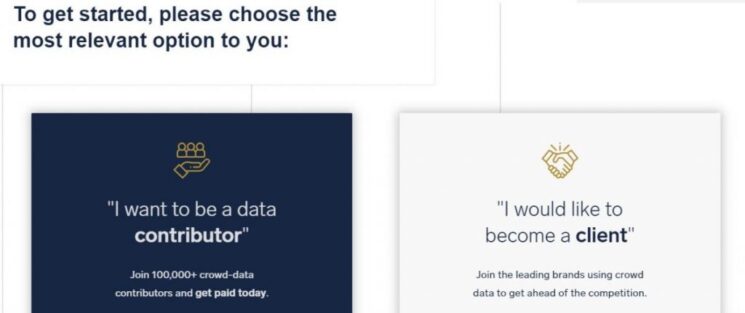 How Much Can you Make from GrapeData?
The rate of the Grapedata survey is not entirely fixed but after doing a thorough research and from the information of some internet sources we have concluded that you will receive $20 to $40 per survey.
But the task you receive is continuous and personalized so if you want to earn more money, you have to complete more tasks honestly and professionally so that your reputation is increased.
However, the amount of surveys that the user receives is based on the expertise, knowledge, and occupation that the user is familiar with so you may not receive many tasks if you are not familiar with a certain occupation or area of industry.
Also, the number of surveys or personalized tasks are based on your location as well so that factor may also affect your earning rates or amount.
Hence to receive maximum tasks and a chance to earn more money, you can fill out every area of expertise you have while signing up to your profile and sharing your demographic to the site.
Also, check the review of Mindspay which is an interesting survey site with a new concept.
Minimum Payout and Payment Method
On the GrapeData site, the site will pay you at the rate of your individual personalized tasks. In other words, each survey has its own payment rate that the site distributes itself.
Once you complete the task and the site verify you, your payment will deposit into your account. This means the GrapeData site does not have a minimum payout threshold.
The Payment method that the site provides to the users is only PayPal so you must have a valid Paypal account and provide its email address when signing up.
Pros and Cons of GrapeData
Pros
You can use GrapeData on both Desktop and mobile.
The site pays you through Paypal which is convenient to most people.
The rewards rate for the surveys is high regarding other sites.
Cons
Your earnings are only in limit because it is based on location and demographics.
The only means of payment withdrawal is Paypal which is not effective.
The site does not have a clear plan of payment system.
Conclusion: GrapeData Review
After the detailed GrapeData Review, we have concluded that the site is legit and provides high rewards compared to other survey sites.
But the opportunities are based on demographics and location so you may not earn what you actually hope for. However, if you love surveys and like to earn some decent money check out the site and join them.
If you also like to complete missions and take part in stores related fun tasks and earn money, check our review of BeMyEye Review.