What is Bituro?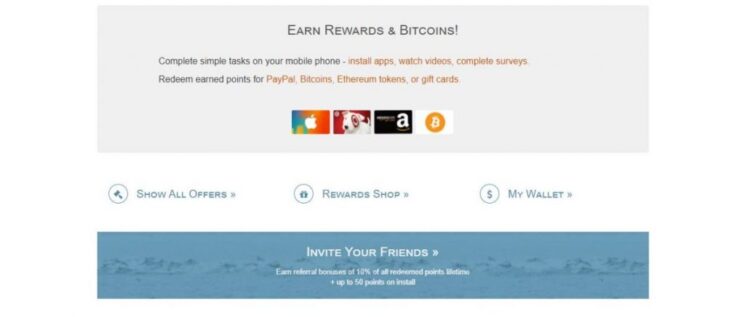 Bituro is an online GPT network app that only works as a mobile application. The network pays you for various online GPT Tasks such as installing games, watching videos, answering emails, and many more.
Despite having a good earning opportunity, Bituro is a complex app to learn and start earning money from. So let's provide a detailed description of Bituro and how you can earn and withdraw your earnings.
You can find the exact GPT app called Cash Em All App.
How to Join Bituro App?
Bituro is a popular app but they have not provided clarity on who can join Bituro.  You have to check your Appstore to know if the app does run in your country or not.
Once you download the app, then you have to register by email address, name, and phone number.
The app will verify your phone or email address so after verification, you can access various tasks and start earning.
However, you should be over 18 years old to start working and earning from the application.
How to Work on Bituro?
There are tons of work on Bituro to earn some money. Let's discuss it.
Paid Task
There are several tasks that are available in the Bituro app. Most of them are all GPT tasks such as signing up for a website, playing games, watching videos, and many more.
You have to follow the instruction and also complete the task before earning the accumulated amount.
Surveys
Another way of working and earning in Bituro is by answering paid surveys. They are mostly third-party websites that offer surveys so when you click the survey site on Bituro you will be directed to other sites.
These surveys are very high paying but you have to follow exact instructions to get paid.
Guessing Game
It is one of the most entertaining games where you have to guess the value of Bitcoin and if the price is right you will earn the prize the next day.
The game is very addicting and entertaining. However, you need to earn at least 50 points.
Another GPT app that is simply like Bituro is AppNana.
How Much Can you Earn from Bituro?
After researching various reviews and complaints, it seems Bituro do not pay much but if you can combine the apps and surveys along with guessing game you may get paid decently as a passive source of income.
The earnings are based on the availability of tasks and surveys but the tasks are hard to obtained and earn.
Minimum Payout and Payment Method
The minimum payout for the app is $1 which is equivalent to 1000 points on the app.
The app pays you through Paypal, Etherium, and Bitcoin. However, if you need to cash out from Bitcoin then you must have at least 1000 points.
Another option of payment is by gift cards from Google, Amazon, and other popular companies like Starbucks.
Pros and Cons of Bituro
Pros
The payout threshold is very low.
The app is very user-friendly.
You can withdraw via Paypal.
Cons
The earnings are really low.
Not much opportunity of withdrawing decent income.
The minimum payout threshold is very high.
Conclusion: Bituro Review
After the detailed Bituro Review, we can confirm the app is new and there is not much information about it.
However, the app seems a legit app but we do not recommend everyone to use this app as an active source of income.