What is AA Music App?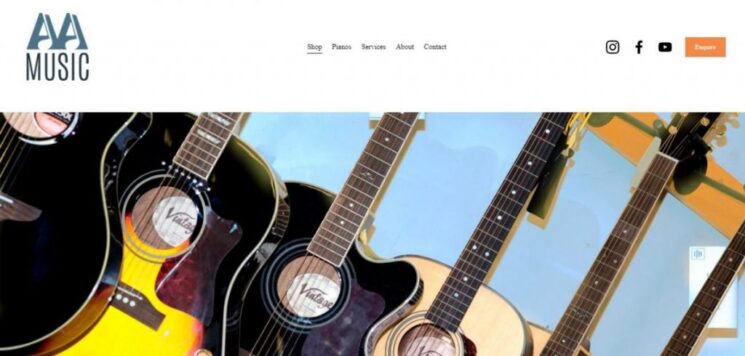 AA Music App is a music app that is available only for Android users for listening to music and helps to earn money.
It releases on different streaming platforms such as Spotify, Apple Music, Napster, and also on Amazon Music. Once you reach 1000 points then you can redeem $1 ($1=1000 points) via PayPal or Amazon Gift Cards.
You also get an option to convert the points that you have earned to Bitcoin or Ethereum.
As I have already mentioned above you can get the app on any Android phone or tablet, if the Android version running on that particular device is 4.1 or up. You can easily find the application on Google Play Store.
There are tons of apps and websites that reward their users for listening to music with as much as $12 per song. Don't forget to check out 15 apps & sites that pay their users for listening to music.
How to Sign Up on AA Music?
After you install the application from Google Play Store, you need to make a free account on AA Music by providing an email address and a password.
I would like to suggest you make a different email address for such kind of side hustle you do.
Also, this application is available globally. If you have an account with any of the music streaming platforms such as Spotify, Apple Music, Amazon Music, Napster, etc. you can easily run the application from any corner of the country and make money just by listening to the music.
One of the best parts is you can use 4 devices simultaneously from only one IP address.
Although, you cannot run this application 24 hours a day as this application has limitations of up to 7-9 hours a day per device if you got two subscriptions like Spotify and Apple Music then you can easily run the application for up to 18 hours a day.
VPN is strictly not allowed in this application.
How to make money on AA Music?
There is not a lot of work you actually need to do in this application to earn money. All you need to do is listen to their regular music releases daily to collect the points.
To earn or gain your points all you need to do is: after downloading the following application, AA Music you need to login into your account.
Next, you need to do is tap Spotify from your account or any music streaming platforms you use and log in with your Spotify credentials.
Also don't forget to enable the Device Broadcast Status on your settings otherwise you won't be able to earn your points. Now, just return to your AA Music and then run the Spotify playlist to start gaining the points.
How to earn bonus points on AA Music?
This application actually provides lots of bonus points to loyal users. The first one is:
Daily Bonus
It actually provides 10 points for listening to at least one hour of music in a day.
Weekly Bonus
It does provide 60 points only if you achieve the daily goal for the whole week.
Withdrawal Bonus
It actually provides 40 points for the 1st withdrawal and 140, 200, 400, 600 points for 3, 5, 10, and 20 withdrawals respectively.
Loyalty Bonus
It provides 60 points for listening to music for 3 days in a row with a minimum of 6 hours a day. In the same way, you will also get 140, 200, 400, and 1000 points for 7, 10, 14, and 30 days in a row respectively.
Supported Payment Options
You can actually use Amazon Gift Cards, Pay Pal, Bitcoin, and Ethereum any payment method to redeem your points.
1000 points = $1
Amazon Gift Cards = $1, $5, $10, $25
PayPal = $5, $10, $20
Bitcoin = $2, $5, $10, $20
Ethereum = $10, $20
In this application cashout requests are actually processed only twice a month.
It is also stated that those people who actually made requests between the 1st and 15th of the month will actually be paid before the 5th date of the next month and those who wanted payout between the 16th and 31st, will get paid at the end of that particular month.
Though, we don't have any information if the same payout method is done for the crypto payments too, or not.
Pros and Cons of AA Music App
Pros:
It can actually use by 4 accounts with the same IP address.
It provides lots of bonuses to its customers.
Cons:
The payment is not that good.
It has limited hours for using the application.
Conclusion: AA Music App Review
After the detailed discussion, we can confirm the site is legit however it does not pay as much to use as an active source of income.
If you want to earn some passive income, join the app and start earning. However, if you are interested in testing games and apps and earning by providing review check our Octappush Review.