What is Octappush?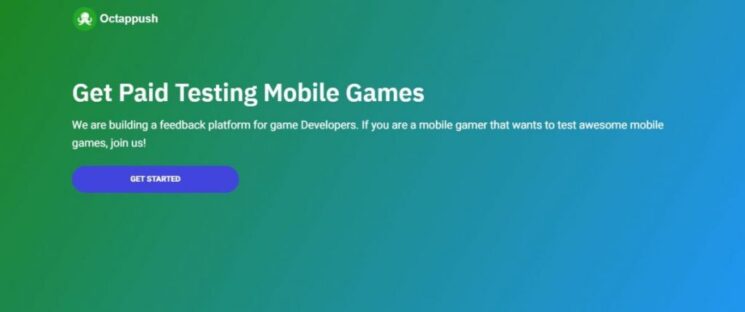 Octappush CRM is an online automatic software service that has a variety of different features for LinkedIn.
The services include sending automated connection requests, bulk messaging, automatic endorsements of up to 7 skills, as well as different automatic profile visits, among other people.
While as most other social media platforms don't really monitor profile visits, LinkedIn is one of the applications that does show their users who actually have viewed their profile, as the ultimate goal of users on LinkedIn is only related to business. For that reason, a lot of automated services for LinkedIn actually include profile visits.
They even allow you to store leads and build marketing funnels on LinkedIn. Although they don't specialize more in these features.
There are a few other things that they offer. However ultimately, the majority of their services are based on automated software.
How to Work on Octappush?
As we know, Octopus CRM is an automated service that runs on pre-programmed engagements.
All of the profile views, messages, endorsements, as well as different connection requests are going to be done by bots.
The main problem with this is that your profile will probably lose its actual personal touch, which is enormously negative on such a personal platform as LinkedIn.
It depends on real and actual networking and connections that are done for business purposes.
When you have different bulk messages sent out from your profile, this is actually a very impersonal way to contact potential leads. It's also actually a turnoff for your business or even for your company.
Most people don't really want to work for or do business with people who can't even give a personal response to one of their most significant business communications.
They also systematize follow-ups for both responses and no responses, which is even worse in my opinion.
Since automating a message to a lead that never followed up is definitely everything but not attractive, nor it will change their mind or earn any more traction than you already had with them.
One of the interesting features of Octopus CRM is its analytics dashboard, which also gives you LinkedIn statistics and shows how you are actually performing.
This is a much-appreciated tool, but all of the rest of the automation tools apart from this one are actually pretty lackluster.
And, not only they are lackluster but they can also bring harm to your account. We don't really advise that you use any type of LinkedIn automated service or any software, and we'll obviously tell you exactly why.
How does the site pay?
If the rules haven't discouraged you, Octopus CRM offers four different pricing plans, all of those plans include different features that the service they can offer. The more you play, the more features you get to utilize.
All of those options actually come with a 7-day free trial, which actually isn't really enough time to make an informed decision about how the services will work.
However, the good news of this is that they don't really ask for a credit card. When you finally get to decide on the plan you want, then you can pay either monthly or annually.
However we actually highly discourage you from paying annually because it's likely that you will then encounter issues with these services.  The site can lock you in with a lost investment for a whole year.
Red Flags of Occtappush
There is no secret that bots have been conducting wars on social media platforms for years and we know that.
Top social media platforms like Facebook, YouTube, Instagram, as well as Twitter have to implement different kinds of consequences and different algorithmic changes just to dissuade bots from operating on this platform.
They have also become way smarter in how they deal with computerization; the first thing they do is send you a message alerting you that you've been flagged, and requiring you to then agree that you will definitely not use any type of third party service which goes against the LinkedIn terms of use.
Yes, you heard that correctly, bots and automation are forbidden by the terms of use on this application LinkedIn.
That means no matter whichever automation service you choose, Octopus CRM or another, you are going against the rules of the platform.
The site can mark your account, and if Linkedkin catches you repeatedly using all these services, your profile will get disabled.
This can be very devastating if you actually depend on your LinkedIn for your true business purposes.
Besides that, Octopus CRM knows this very well. That's why they say that there are certain limits for the number of engagements you can do daily.
They are trying their best that Linkedin does not detect them; the same thing actually happened with Instagram.
Don't think that you're smarter than LinkedIn itself. They will definitely catch you, and you may be punished accordingly.
Ultimately, You should not use an automation service on this application on LinkedIn since it just isn't worth it.
Conclusion Octappush Review
Therefore, Octopus CRM presents itself as a very legit and valuable service; the only thing which is of interest here is the analytics.
Other than that, they're also very clear automation software, which is also against the terms of this application, LinkedIn.
Don't give in to these catchy and attractive companies which know for sure that they are breaking the rules.
The site will never be able to deliver what they promise. It is because of the restrictions that LinkedIn placed on third parties. Also most importantly you can get a ban from it.
If you like to earn some money by lending your internet broadband check our review of Nielson Broadband Review.