What is SnapMyEats?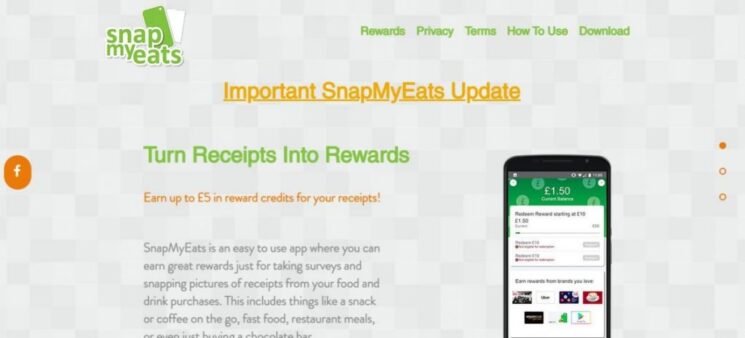 SnapMyEats app is very easy to use and also an amazing place to earn great rewards. You can earn just for taking surveys and snapping pictures of receipts from your food and drink that you purchased.
This contains things like a snack or coffee on the go, fast food, restaurant meals, or even an instinct candy purchase.
In spite of using the term "candy", SnapMyEats is an application for UK customers. As you people might have already guessed though, it is run by an American company called The NPD Group which was founded back in the year 1966.
It is a market research company based in the city of New York. So there are no worries about this being from a legitimate company.
How to Join SnapMyEats?
You can visit the site SnapmyEats.com and then register on the site. The site asks you to provide details about your name, address, phone number, and email address.
After that, you have to verify your phone number or email address which will validate you to start earning on the site.
How to Work on SnapMyEats?
SnapMyEats is a little pickier compared to few other companies when it comes to receipts. All they want are pictures of receipts of food and drink purchased. Although, I should have known as there is a hint in the name.
Once you've made a purchase of food, you need to take a photo of the receipt. Then, you'll be asked the name of the shop and how many adults and children the food is for.
There are also various tick boxes for how you ordered your food (such as in-store or via some application) and where you ate your purchased food.
And that's the end.
E-receipts
SnapMyEats has freshly added the chance for you to submit your e-receipts.
So when you order from the food apps like Domino's or other food delivery places, and then you just need to take a screenshot of your online receipt and submit it through the application.
How to Earn from SnapMyEats?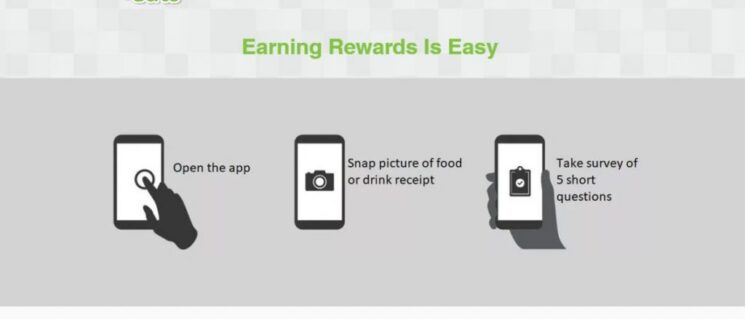 SnapMyEats pays out your money using something called the Virtual Reward Center. Once you reach £10 on your SnapMyEats account, you need to make a claim and you should receive an email instantly.
Through the email you received, you can convert your reward into a gift voucher. Currently, these vouchers include Amazon, Cost, Greene King, Virgin, Tesco, and Google Play.
It's a little difficult to calculate the final payment with this kind of application, but you can expect to earn in the region of £15 per hour.
Pros and Cons of SnapMyEats
Pros:
This is a very fast and easy process. Once you've completed your 1st photo and understand how it works, it should only take you 30 seconds every time you snap a new receipt.
For every 5 photos you capture, you will earn a £1 voucher, up to a maximum of £5 per month.
Snap or capture enough receipts and it's an easy £10 every 2 months or £60 per year.
Unfortunately, you will only be paid for the first 25 receipts you send in each month but you can win prizes if you submit more receipts. Take photos of 16 or more than that receipts and you can win one of 5 £100 Amazon vouchers every month. And each extra photo will earn you another entry into the prize draw.
Cons:
You can take only one photo of a receipt. That means if it's double-sided (like Sainsbury's) or an A4 receipt (Tesco online), you won't be able to submit all the details and you won't receive any reward. This is the same for your e-receipts. If you cannot get all the details on only one screenshot, you won't get paid.
It takes a few days which is a lot for SnapMyEats to review your receipt. That means you really have to hold onto them until they're happy with it and the site confirms your receipt.
Conclusion: SnapMyEats Review
This is the decent receipt scanning app you should sign-up for. Although the number of receipts you can really scan is slightly limited, £1 for five receipts is really a great value.
You can combine this with other receipt apps and you can obviously earn a decent return money every month. Thank you for checking SnapmyEats Review.
If you like to earn from doing repetitive tasks and micro-jobs please check our review of Hive Micro and find out if the site is legit or scam.