Hello and welcome to my honest ShrinkEarn.com Review.
Making money using a URL shortener site is really in trend nowadays. Unlike other earning money online sites such as microsites, answering surveys, or testing products, URL shorteners sites are really easy and quick to earn if you have a website or blog with high traffic.
But you have to be careful to choose which URL shortener site to earn from because there are many scams and fraud sites that you will end up paying or will waste your time completely.
So let me introduce you to ShrinkEarn.
ShrinkEarn is an online platform where you can earn money by shortening and sharing URL links.
You can shorten any lengthy links or URLs and share them on social media like Facebook, Twitter, YouTube, Instagram, and other platforms.
Today I am going to show you why you should use ShrinkEarn is your best site to earn money online by shortening URLs.
Not only that I will provide you quick introduction regarding the site and show you methods of joining, working, earning, and redeeming your earnings from this site.
And finally, I will provide you a brief conclusion of how you earn efficiently and if you should depend totally on this site for your daily income.
So without further ado, let us get started
What is ShrinkEarn.com?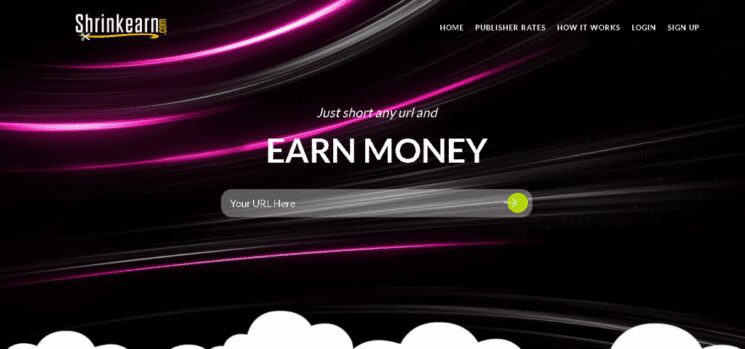 ShrinkEarn is an URL shortener site. It pays all its publishers to shorten any URL links and shares online.
You can earn money on this platform by shortening any lengthy URL and sharing those shorten links on YouTube, blogs, Twitter, Facebook, and any other social media. ShrinkEarn has a high CPM rate and is available to all the countries.
How to Get Started on ShrinkEarn?
Joining ShrinkEarn is easy.
You have to visit their website and sign up. You will be asked to give your username, password, and email address.
Once you fill this form, submit it and you will be registered in ShrinkEarn.
Then you will be asked to verify your email address. They will send a link in your email so click it and verify your email address.
Once this process is completed, your account will be activated and you can earn money by shortening and sharing URL links.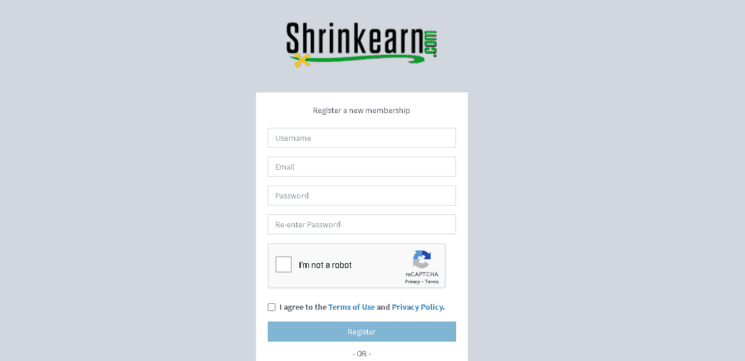 How to Work on ShrinkEarn?
ShrinkEarn is an URL shortener site. You will have to go to the link shortener box on the home page. Then paste or type the long link and click shorten.
Your links will be saved in "statistics".
Then you can share the shortened links on various social media platforms like Facebook, Twitter, YouTube, Instagram, and many more.
You can also invite your friends to join this site and you can earn a referral commission.
How to Earn from ShrinkEarn?
ShrinkEarn pays based on CPM.  CPM is the cost per thousand which means that this platform offers a price rate on every 1000 visits.
The CPM rate in this platform is up to $20 per 1000 visits and the minimum CPM rate is $3 per 1000 visits.
If any visitor clicks on your link then you will be paid some amount.
Their payout rates are depending on many factors like the number of clicks, visitor's country, etc. As of now Greenland and Ireland have a higher CPM rate of $20 whereas the lowest deal is $3.2 for other countries.
But the visitor must not be using any proxy servers or VPNs otherwise the visit will not be valid.
This rate is not fixed as it changes daily. You can also earn by referring your friends. As it stands, you will earn a 20% referral commission for referring this site to others.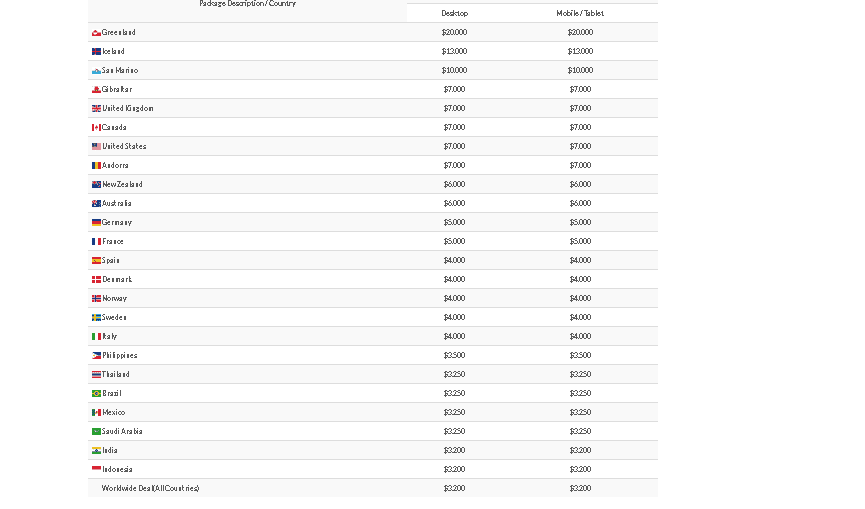 Minimum Payout and Payment Method
The minimum payout balance is $5. And regarding redeeming payment, there are many options available for you on this site,
ShrinkEarn pays you through PayPal, Payeer, WebMoney, Skrill, UPI, and Bank Transfer.
And the best part of the payment is that you will be paid within 12 hours.
Pros and Cons of ShrinkEarn
Pros
The site is legit and pays its users.
It is worldwide
They have a good referral bonus
The CPM rate is comparatively higher
Easy and free to join
Minimum threshold i.e., $5 for withdrawal
This website does not process illegal contents
Cons
No payment through bitcoins
Visitors must reach the destined page to consider their clicks as visits.
You have the potential to get shadowbanned or permabanned without explanation.
Not enough income to use as an active source of income.
Conclusion: ShrinkEarn Review
As per my breakdown of the ShrinkEarn review I have come to the conclusion that ShrinkEarn is not a scam. It is a site that allows you to earn money by shortening and sharing URL links.
It has the best CPM rates all over the world and has a good referral bonus as well. But there are various requirements and restrictions on the ShrinkEarn site. Some of them are:
Not to create a redirect loop
You must not shorten links containing illegal contents
Not to click on your ShrinkEarn shorten links
Do not share your shortened link on illegal websites or platforms
Not to use iframe or pop up to open ShrinkEarn links
Must not sign up more than one time.
So, follow these instructions while using ShrinkEarn. If you want to earn side income then you can use this website as its rate is good and the website is legit.
But before going you can check our review of the Lucky Dice App in which you can earn money online just by playing a very addicting and fun game.