Survey sites are essential for those who want to earn money online. They are easy to answer and are also entertaining.
Some survey sites may be tiring and some are enjoyable.
There are tons of amazing survey sites and today I am bringing you one of the popular survey sites out there called Quick Pay Survey.
Let's find out what we can about Quick Pay Survey and get into the details.
What is Quick Pay Survey?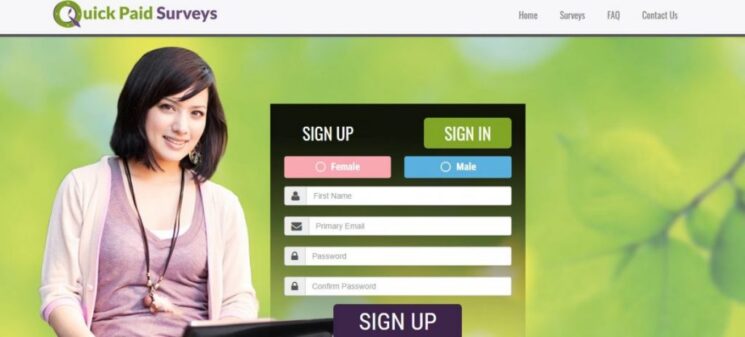 Quick Pay Survey is a very popular site that pays if you can answer surveys and provide feedback.
Their surveys are sometimes from the Quick Paysite and other times from a third-party website.
However, after completion, you will get paid in your Quick Pay Survey account only.
There are other ways of earning as well such as paid offers, answering emails and watching videos, etc.
Getting Started
You have to visit the site Quick Paid Survey and then click on register. All you need is your name, Gender, Email address, ZIP Code, etc.
The signing-up process is very easy and simple. Once you have signed up you have to verify your email.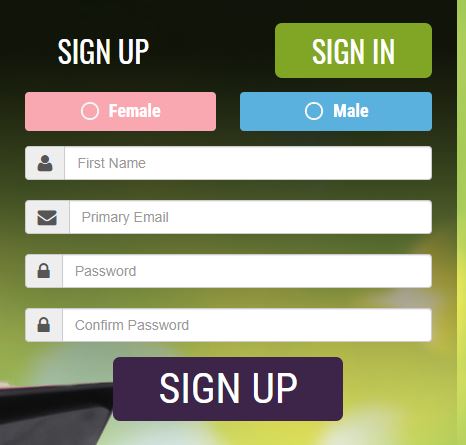 After verifying you will be able to start working and eventually start earning.
You may also want to know a similar site like Quick Pay Survey which has some entertaining surveys. Check our review of Surveyvillage.
How to Work on Quick Paid Survey?
There are tons of tasks available in the Quick Paid Survey that will keep you busy and make you some pretty decent income.
Now let's check out what tasks are available for you to complete
#1 Surveys
Surveys are the focal points of the site. There are various surveys available based on location and demographics.
These surveys are available not only on the site but also via a third party so there are lots of surveys available on the site.
However, even from the third-party surveys, you will be paid in your Quick Pay Survey. The site pays from $0.5 to $1 per survey according to the complexities of the survey.
The high-paying $2 surveys may be available only rarely but all in all, you can get paid up to 80 cents per survey which is also a decent amount comparatively.
If you like survey sites and want to earn some real money from them. Check out our list so that you can earn $5000 per month from surveys.
#2 Paid Offers
Other than Paid Surveys you can also from Paid Offers on the site. You will find the Offer tab in your dashboard and when you click the tab you will find various offers to complete.
These offers can be signing up for the website, replying to emails, watching videos, etc. Some offer pays comparatively higher such as downloading apps etc.
Other offers options are also available on the site where you have the option to earn more points. You just click the earn more points button and you can get even more high-paying offers.
#3 Read Emails
You can also earn some extra earnings by reading emails that are not available on most of the other survey sites.
The site provides you the compulsory task of signing up for the emails of the site.
However, you will be paid for this task so it is not all doom and gloom. You will be paid up to 5 cents per email so it can be accumulated to some decent earnings.
#4 Referral Earning
As with every other Survey site, you will also earn by referring the Quick Pay Survey site to your friends or relatives.
You can receive up to 15% in commission from very high referrals and will attract you to invite some friends for both of you to earn.
Hence, this is the site's real advantage point: you can earn real extra cash if you invite your referrals.
How Much You can Earn from Quick Pay Survey?
You can make some quick cash on Quick Pay Survey however it depends on how much can you work.
Most of the surveys are based on location so you may need to be in a favorable location to get tons of surveys to earn some earnings.
The site pays about $2 to $5 per survey and similarly $2 per paid offer to $1 per reading emails etc.
This indicates you can make up to $5 to $10 per day but tasks won't be available every day hence you have to be alert and keep working hard to earn on this site.
Another interesting and entertaining survey site that is popular for some time is iSurveyWorld. Find out why it is one of the most followed survey sites by clicking the link.
Minimum Payout and Payment Method
The payment method of the Quick Pay survey is very decent as you will be paid via Paypal and Amazon Gift cards etc.
However, unlike other websites, you cannot choose which payment method to choose from. This means each task have their predetermined payment method.
Surveys are paid via Paypal Cash whereas paid offers and cashback are paid via Amazon gift cards. This may frustrate some people and may not like this policy.
As the minimum payout is $15 which may not seem too high but all of your tasks won't contribute towards cash.
So some tasks you will be closer to Paypal cash and for other tasks, you will be closer to Amazon Gift cards.
This will hinder the timing of withdrawing your earnings and it may frustrate you or dissatisfy other workers on the site.
Quick Pay Survey can easily rectify this drawback and if suggested by several reviewers they may do so.
Pros and Cons of Quick Pay Survey
Pros
You will receive up to $3 for just joining up.
Various tasks and opportunities to earn.
Easy and simple to join the site.
Entertaining surveys.
Cons
Very poor customer support
Not Enough Task to earn decent money.
Very low rewards and high payout threshold.
Lack of Clarity of Website ownership
Quick Pay Survey Review: Legit or Scam
Quick Pay Survey is a decent site with plenty of tasks available and a decent chance to earn some extra money.
However, despite the popularity, there are no user reviews of this site which creates a massive red flag for the site and some user reviews do not match with what actually this site does.
Hence, since the lack of user reviews, we cannot confirm whether the site is legit or a scam. However, there are no complaints about the site being scam as well.
So we recommend every user to give this site a try but must keep an open mind and if you find any flaws then mention them in a comment below and we will make sure to update it.