One of the most entertaining and easy ways of earning money online is by testing products and apps online.
Normally these jobs are very high paying but require technical and researching skills as well.
Today I am bringing you an interesting website where you can earn by reviewing and testing products.
The site is ShopGala. In this ShopGala Review, We will be discussing
how you can join the site, how can you earn, and methods of withdrawing your earnings and most important
Is ShopGala Legit or Scam?
So let us begin
What is ShopGala?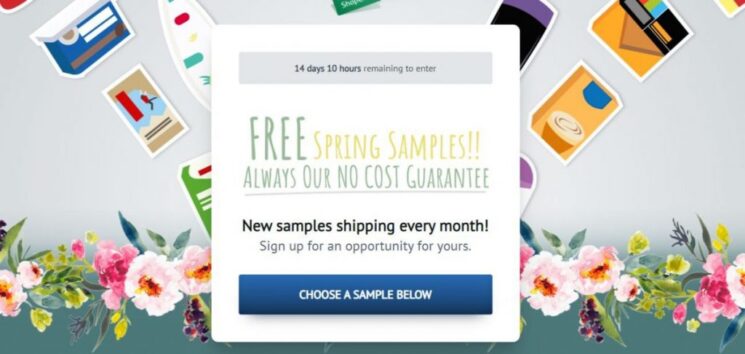 ShopGala is a popular site where you will be provided rewards for the testing products. The rewards are in the form of gifts or products.
The interesting fact about ShopGala is that you will not earn any cash but get the rewards in the form of free products.
Once you receive the free samples, you have to test the products and start providing reviews of the site.
Now lets us take a look at ways of getting started.
Getting Started
To get started on the site you have to visit the site ShopGala and register to the site.
Click the register here site by clicking the button.
After that register to the site just by providing your email address.
On the other page, there is a much more detailed registration form where you have to provide your name, date of birth, and address.
After that, you can access your dashboard and gain some free samples to provide some product research.
How to Work on ShopGala?
There are lots of opportunities and tasks available on the site. Now let's take a look at some tasks on the site.
Free Product Samples
After accessing your dashboard you will find lots of free samples which you can get by signing up.
However, you have to fill in the form to receive the free samples. You have to provide a brief introduction and some information regarding the products.
The site will compare your information to the product and judge if you are eligible to test the free samples.
After that, you will receive the free sample sent by the site. You can do this process for every single free sample of the site.
If you want to earn by reviewing a product then check the special site Product Tube and find out its review.
Coupons
Another earning opportunity on the site is free Coupons. ShopGala is a partner of party Coupons.com where you receive all their coupons from.
However, you have to make sure the coupons are valid yourself.
These coupons are valid on only particular sites or locations which you have to find out yourself.
Sweepstakes
The site has several sweepstakes competitions where you can win some decent prizes.
All you have to do is follow some instructions and get qualify for sweepstakes and then you can be eligible for the sweepstakes competition.
How Much Can You Earn from ShopGala?
As we have mentioned before you will not make any money from the site. However, you will get free products, Coupons of gift cards which can be valuable for collectors.
To some workers not having options to redeem cash maybe not be very attractive.
But some free stuff and products can also be attractive eventually.
Payout Method
Since you won't be get paid in cash for rather than free products, coupons are the payout method.
The free prizes and coupons are mailed to your address if you are qualified and selected for the free products.
You can also earn from sweepstakes but you do have to qualify and follow the exact set of instructions.
Pros and Cons of ShopGala
Pros
The chance to earn free samples and coupons.
It is easy to join from all over the world.
ShopGala has a mobile app and it is easy to work from a mobile device.
Cons
You cannot earn cash from the site.
Earning opportunities are limited.
ShopGala Review: Legit or Scam
ShopGala is a legit site but they do not pay in cash. But you will receive some free stuff which can be interesting.
It is not exactly easy to get these free samples, first of all, you have to qualify for the free samples and the site has to make you eligible.
The site is not registered in BBB quality site so it may make them a little bit suspicious.
However, after doing most of the research the site is legit and does pay in the form of free samples.
Despite not paying in the form of cash the site is still really decent and fun to engage so we encourage our audience to review products and start earning.