Many people are involved in GPT sites to earn money online. There are lots of GPT sites that claim to be legit and pay their workers.
However, it is our duty to provide clear and detailed instructions on which site to join and earn some money online.
In this Rewardia Review, I am bringing you all the details regarding what Rewardia is and how you can earn some extra online income.
You will also find out if Rewardia is a legit site or just another internet scam.
What is Rewardia?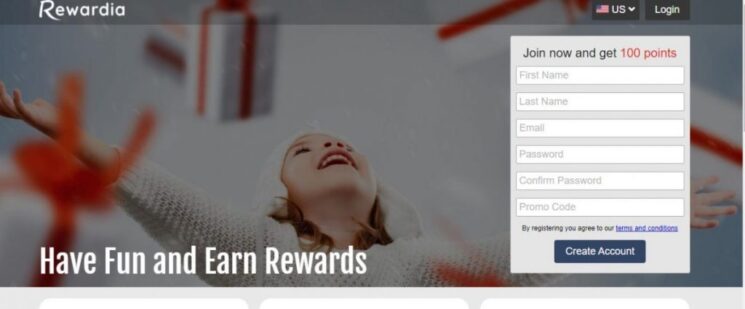 Rewardia is a popular GPT site that provides rewards for completing various tasks. The tasks include offers, surveys, watching videos, play games, etc.
At first, you may notice it looks like a simple GPT site with many workers you can complete their rewards.
However, there are a lot more red flags to be wary about which we will discuss later in detail.
The site is extremely similar to the RewardsXP site with tons of activities and you can earn even by playing games. Check our Rewards XP review here
Now let us take a look at how you can get started on the site.
Getting Started
First of all, you have to visit the site and register on the site. You have to fill in your name, email address, and password to register on the site.
The site provides up to 300 points as a signup bonus for you.
Now that you have registered for the site you can access your dashboard where you can find several tasks such as survey center, watch ads,  play games.
Now, let's take a look at these tasks in absolute detail and find out how you can earn some earnings from the site.
How To Work on Rewardia Site?
Rewardia is a GPT site which means you have to complete tasks for getting paid.
There are tons of tasks available on the site which we will look at in detail.
Paid Surveys
There are tons of paid surveys on the site which is the primary source of earnings on the site.
As we have known the site provides the rewards in the form of points. So in this case you will find out each survey with accumulated points and time it might take to complete the survey.
However just like other survey sites you have to be qualified to take on the surveys. You have to answer some qualifying questions to be qualified for the surveys.
The site will inform you if you are qualified for the survey but if you are not you just focus on another survey.
If you get qualified to perform the survey just answer some survey questions and submit them on the site.
The reward will be provided to the Rewardia account once your surveys are approved by the site.
Surveys points are distributed from 100 points to 850 points based on the complexity and location.
Paid Activities
There are various other activities on the site that you can complete to earn some extra points.
You can watch videos, answer paid offers, and can even provide whether updates on the site.
However, these activities have very low rewards so you may have to accumulate all the earnings from the activity to earn some decent earnings.
Navigating for these activities may seem like a bit of a challenge but you will easily get and hang out on it.
Play Games
An interesting way to earn some extra income on the site is by playing games on the site.
There are lots of games such as Solitaire, Scramble Words, Matching crystals, and wheel of Fortune.
However, during each game, you will have to complete the levels and reach certain checkpoints to get your reward from the site.
However, the rewards are not that much due to games are easy to play and complete so you have to play lots of games to accumulate some decent earnings.
How Much Can You Earn from Rewardia?
Rewardia is a GPT site where you have to complete tasks regularly to earn some decent earnings.
The number of earnings you earn will be based on the tasks you complete on the site.
However, only surveys are the high-paying tasks on the site with $5 per survey but playing games and other small activities do not pay more.
You can earn from 10 cents to 50 cents by completing offers and playing games on the site.
Minimum Payout and Payment Method
On the Rewardia Site, you will gain rewards on the basis of points. These are the currency of the site.
You can withdraw your earnings in the form of Paypal Cash and various gift cards.
However, you must have at least 50,000 points or $50 which is a very high payout threshold.
You can also get your earnings via direct bank transfer which may take up to 2 days to receive your earnings.
Pros and Cons of Rewardia Site?
Pros
Extremely helpful customer support.
There are tons of opportunities to earn.
Lots of options to withdraw your earnings.
Cons
The payout Threshold is extremely high.
Earning potential is based on location and availability.
Each reward has a very low rate.
Rewardia Scam: Legit or Scam
Rewardia is a GPT site that provides rewards in exchange for the completion of several tasks.
There are a large number of positive reviews and also a number of negative comments as well.
Rewardia SSL certificate is also valid and issued by Sectigo RSA Domain. However, the name of the creator of Rewardia is unavailable on the Whois site.
Also over 300 users from the Trustpilot site have rated Rewardia over 4.3 out of 5 stars which is pretty good.
Now let's take a look at some of the User Reviews from the Trustpilot site.
User Reviews
Here are some positive reviews from the site.
Review 1
According to this user, he is very happy with how quickly he got his Amazon voucher of $50.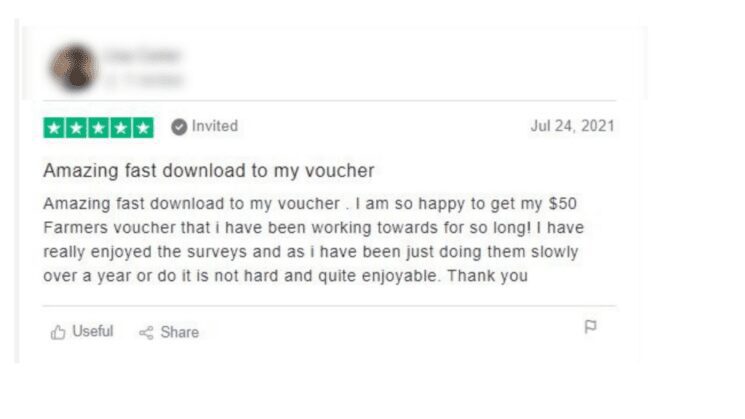 Review 2
This user is happy to find the surveys complete them and learn from them.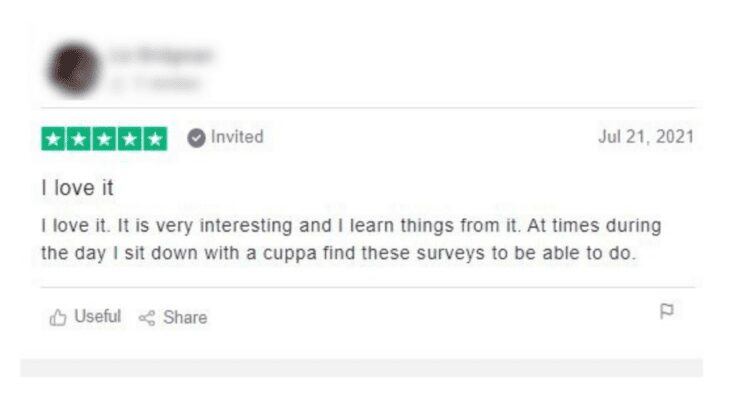 Review 3
Also, this user thinks the surveys are excellent and the rewards are also high.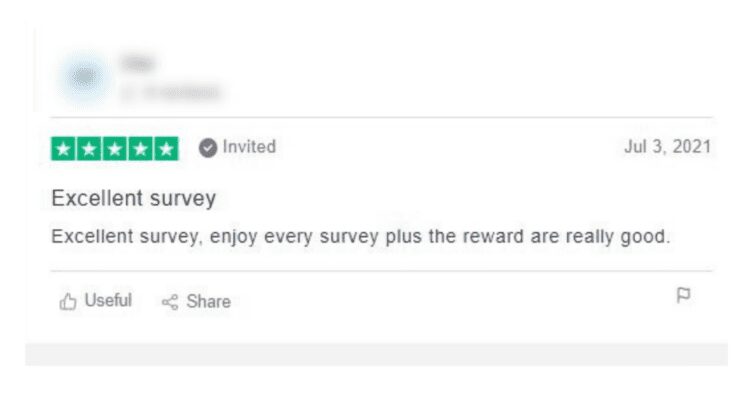 Now let's take a look at some negative reviews
Review 4
This user is very disappointed because he did not get his reward for completing surveys and it happened quite a time.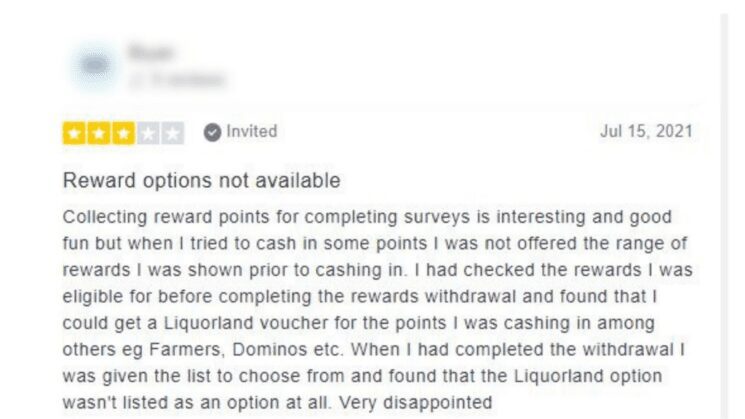 Review 5
Well, this user is not happy with low rewards from high-paying surveys which have made him disappointed.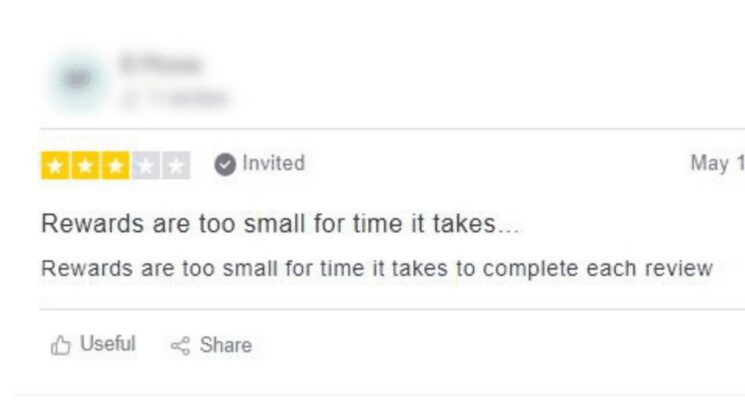 Review 6
This user is not happy he is not been able to complete the most high-paying survey on the site and believes this is just a scam.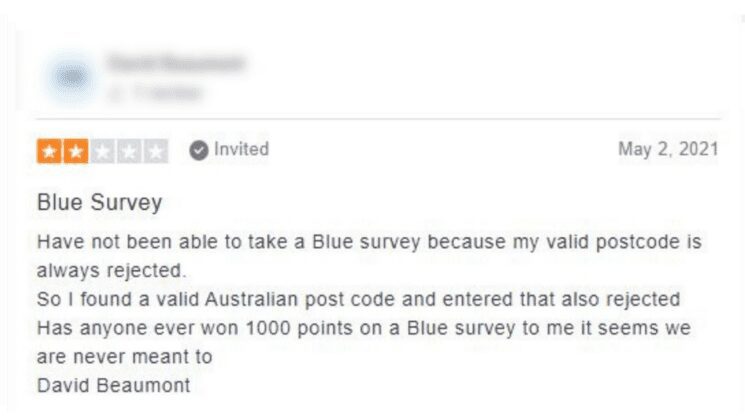 Hence the bottom line is
The site is fairly legit and pays its users despite some complaints. However, you will not earn a large sum of money so act the site as just a side income.
So do not quit your job but just accumulate these earnings to earn some decent income.