Earning money online has been in trend but more than 5 years now. They are flexible to do, easy to understand and some are very high paying as well.
One of the easy online jobs is answering paid surveys and providing opinions.
There are tons of survey jobs on the internet, so it is important to differentiate between authentic and fake sites.
Today I am bringing you the Univox Community Review where we will learn how to get started, start earning and withdraw your earnings.
You will also find out if Univox Community is Legit or Scam.
Let us begin
What is Univox Community Review?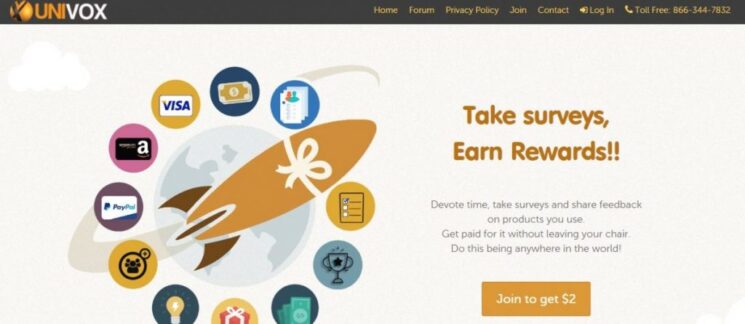 Univox Community is a survey site where you can get paid for providing reviews, feedback, and opinions.
They were founded in 2011 which indicates they were in operation for over a decade.
Univox has clients in over 35 countries which you can join the site and start earning by providing feedback.
They are a market research company that has clients that require a second opinion or feedbacks so they hire workers who can provide those opinions.
Getting Started
Univox Community is a global site where you can join from anywhere in the world. However, workers have to be over 18 years old.
After visiting the site click sign up button. You have to fill in some personal information on the form.
These include Name, Age, Interests, and Habits, Region, Gender, Email, and Password.
After you complete the signup process, you will gain $5 as a signup bonus.
How Can You Work on Unibox Community?
Now let's take a look at the tasks that are available in Unibox Community.
Paid Surveys
Univox communities are predominantly surveyed sites so paid surveys are the bread and butter of the site.
As the task suggests, you will have to answer some paid surveys and earn some cash. In other words, provide your feedback and earn some extra income.
The survey tasks are based on locations so you may not get daily survey tasks but if you are favored by the location then you might get.
On the site, the surveys are very well paid and have high-paying rewards such as $2 to $5 per survey which is quite decent.
If you want another popular survey site to earn some extra income check our review of SurveySay.
Surprise Me Contests
Another way of earning on the Univox site is by participating in the Surprise Me contests. In this contest, the winner is chosen from random participants.
However, the winners are chosen among those who have to spend the most time on the site so you may get lucky and win some extra rewards.
You can get up to $2 as a bonus reward for contests.
Wheel of Fortune
Wheel of Fortune is another amazing way of earning some decent reward. Every day each user gets one chance of spinning the wheel.
The lucky person can get up to $10 as a reward if can be lucky by the wheel of fortune.
How Much Can You Earn from Univox Community?
Univox Community provides paid surveys for you to earn some money. These surveys make take up to 10 minutes to 30 minutes.
The surveys are $5 to $20 depending on the complexity and time taken to complete the surveys.
However, these surveys are based on location and availability so you may not even do 1 survey per day if you are not located in proper areas.
However, keep in mind this site is no getting rich quick scheme but by accumulating it with other survey sites you can earn some decent earnings.
Hence you have to treat Univox Community as a side gig rather than a primary source of income.
Minimum Payout and Payment Method
There are four methods of withdrawing your earnings on the Univox Community site. They are Paypal, Amazon Gift Cards, Tango Card, and Virtual or Master Card.
These methods depend on the location and the country you live which means in your country Tango Card as an option may not be available.
Hence the variable in the withdrawing option is very nice for a site and having Paypal as one of their options is even better.
The minimum withdrawal threshold on the site is $25 or 2500 points. The site provides rewards in the form of points which can be converted into cash or gift cards later on.
However, having a $25 threshold on a site with limited earning potential is quite high and one of the bigger drawbacks of the site.
Referral Programme
The referral program is really interesting for Univox Community. For each referral, you will receive $1 if they complete 1 survey to apply for at least 10.
However, after 1 survey, you will receive 10 cents for every survey your referral completes.
This is not a high amount but it is some extra income on the side.
Pros and Cons of Univox Community
Pros
Plenty of surveys are available
Easy to join from all over the world.
The referral system is also decent.
Multiple options in withdrawing your earnings.
Cons
Earning potential is limited.
The payout threshold is very high at $25
Poor Customer Service
Univox Community Review: Legit or Scam
Univox Community is a  legit and interesting survey site. They have been in operations for over 10 years.
There are some very good qualities of the site such as multiple options of withdrawing your earnings.
However, it also has drawbacks such as a high payout threshold.
Almost 130 users from Trustpilot have rated Univox 1.6 out of 5 stars which are very poor considering.
Now let's take a look at some User Reviews
User Reviews
Here are some positive user reviews of the site.
Review 1
According to this user, he loves the site and it has tons of potential to earn money but the wheel of fortune is not that good.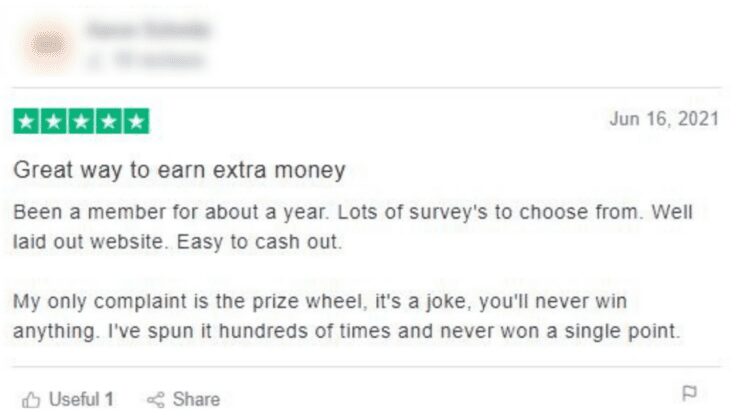 Review 2
The user thinks the site is good and surveys are easy to complete but it took him a long to redeem his earnings.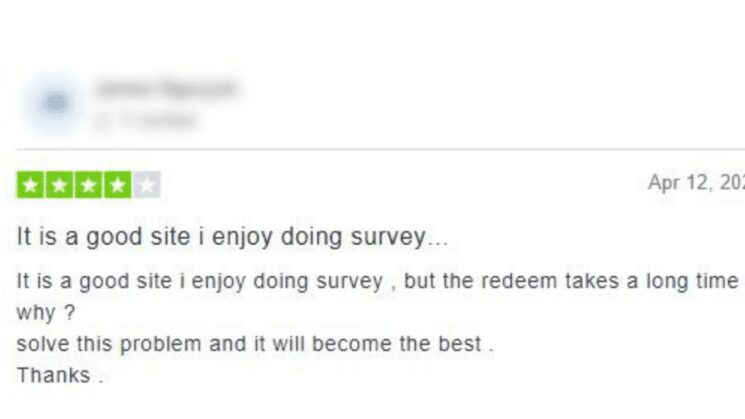 Review 3
According to this user, the site is totally legit and pays it user for doing surveys.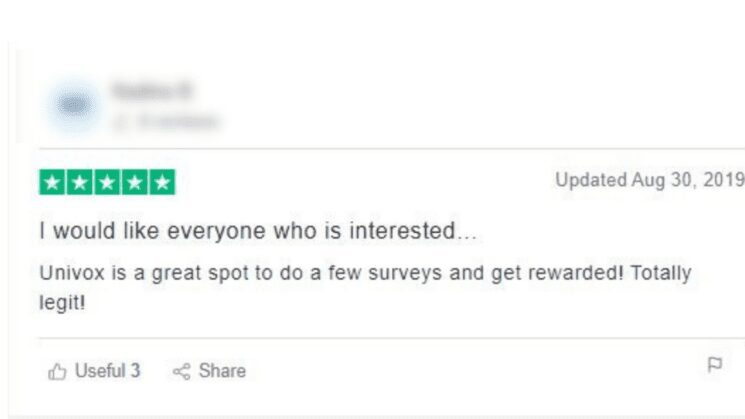 Now let's take a look at some negative reviews
Review 4
According to this user, he has completed 5 surveys but has not received any surveys for it.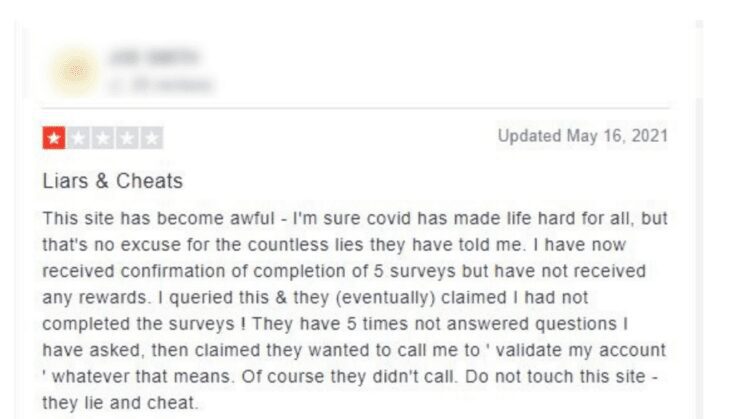 Review 5
This user also claims that he has not received after completing surveys and reaching a minimum withdrawal of $25.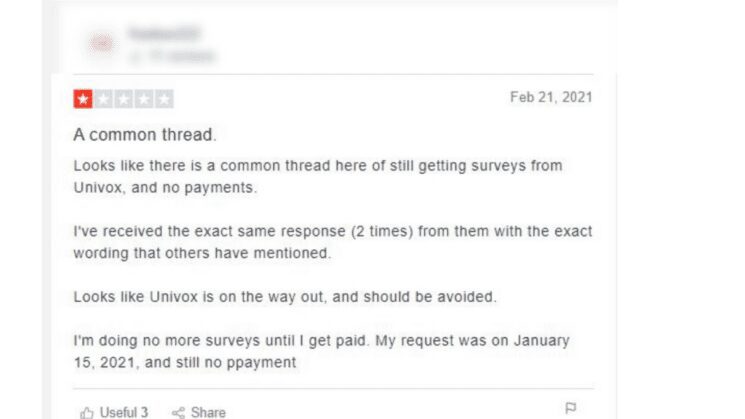 Review 6
This user also claims after reaching 2500 that he was not paid for his surveys completion.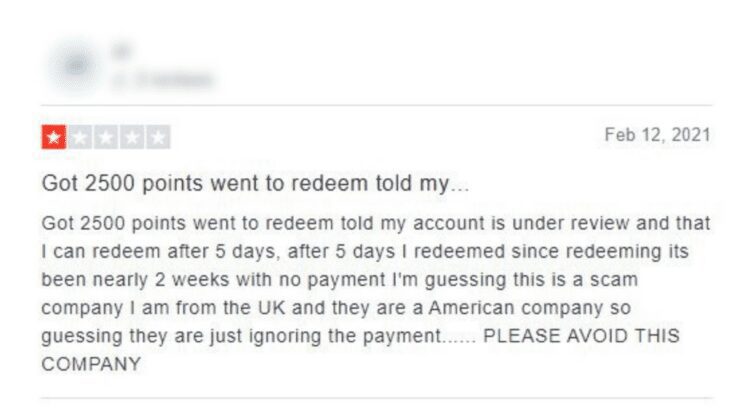 Hence the bottom line is 
After careful review, Univox has very large complaints of not getting paid after completing surveys. But it also does have some good reviews from the user.
Hence our honest suggestion is you may be better looking for some alternative websites rather than wasting time on the site and risk of getting not paid.