What is Piggy Cashback?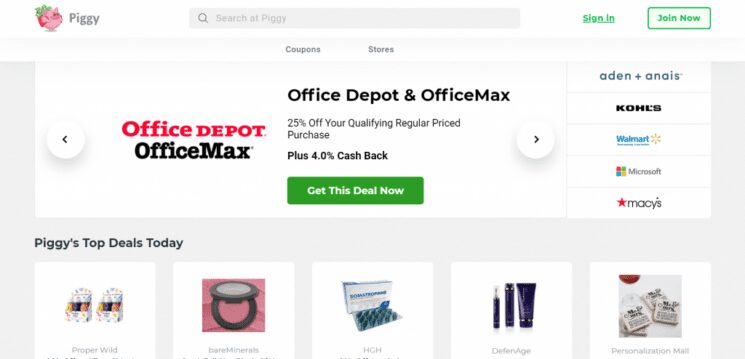 Piggy is a cashback and savings application that is similar to apps Paribus and Rebaid. The company was founded in the year 2014 and since the foundation, it has been partnered with more than 6,000 merchants and accumulated more than 1.5 million members.
It's also a legitimate and secure service that has been examined by anti-virus agencies and top developers. Different users also rant about the convenience and savings that the application, Piggy offers.
This service has an average rating which is five out of five stars from more than 46,000 reviewers on the Chrome web store.
Check out 10+ best cashback apps that pay you for shopping.
How to sign up for Piggy
Register for a Piggy account
Get the browser extension or download the app
Start shopping and saving
Signing up for Piggy is very simple and also completely free. To get started on this application, you must visit the Piggy website and then click "Register" which is in the top navigation bar.
Finally, create an account with your email address or you can also create an account with Facebook or Google profile.
Once you've finally created a Piggy account, you can then get the extension for Chrome, Firefox, and Safari on a desktop through the Piggy website.
You can also download it for Chrome or in the Google Store only if you prefer. Mobile shoppers can also find the Piggy app in the app stores on iOS and Android both the devices
How does Piggy work?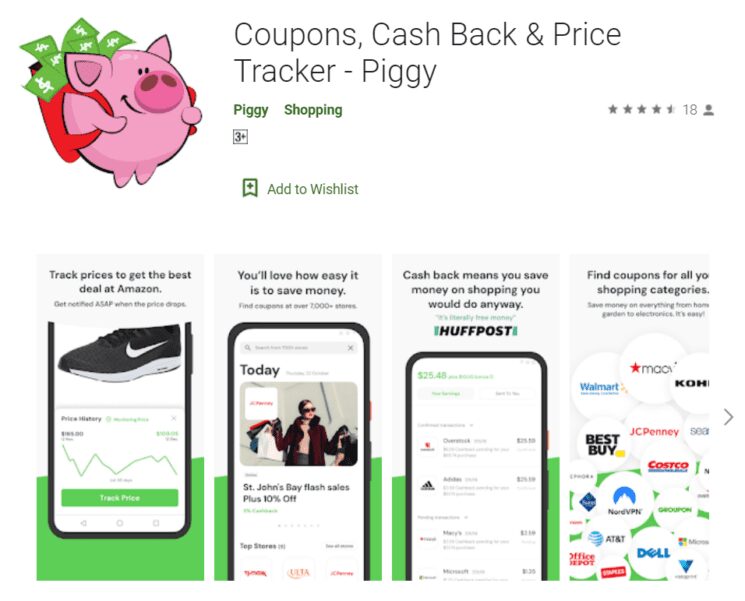 To get the cashback and instant savings on this application, you just need to install the Piggy extension and then start shopping.
Piggy is 100% free to download on your device, and it also automatically searches for and applies the best and the amazing coupon codes to your order, it will also help you to save up to 70% when you shop online.
The application, Piggy will even help you score unpublished rates at different hotels. You'll even get automatic cash back when you complete any purchase.
Piggy application is super free to use. The company also earns a different commission when you make a purchase at a partner retailer and shares the majority of that commission with you as your cashback. It even allows you to maximize your savings very effortlessly.
Who is Piggy best for?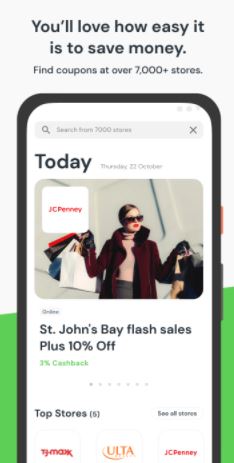 An application Piggy is an awesome tool for the people who frequently shop online and it's also a great fit for folks who just want to passively add savings rather than spend all their time and energy searching for different coupon codes or any cashback offers.
People who shop more frequently at brick-and-mortar stores or who enjoy searching for cashback offers online may be better served by other applications and resources.
How much cash back can you earn with Piggy?
This application called Piggy allows you to earn up to 20% cashback on each and every purchase. Furthermore, different users can also save an average of $24 with Piggy's automatic coupon codes.
After you create an account with this application called Piggy, you'll then automatically earn cash back for each and every purchase with a partner or retailer.
When you make a purchase by yourself, cashback will then naturally appear in your account within seven days which is a week.
After the merchant verifies that the transaction is easily payable and your cashback balance reaches $25 or more, you can then finally cash out.
The application Piggy also automatically mails checks once per quarter to users who have reached the minimum balance in the application.
Maximizing your earnings with Piggy
Shop with Piggy partners. To get cashback during shopping, you must ensure that you are shopping affiliated with a Piggy. If the retailer from which you are purchasing isn't a Piggy partner, you have to consider using another cashback application or start searching for coupon codes instead.
Must verify that the Piggy extension is up and running. You must double-check that the Piggy extension which you added is working before you make any of your purchase.
Avoid visiting other coupon or cashback sites. If you click on coupon codes from other various sites, you'll then miss out on cashback from the application, Piggy.
Refer your friends. When you finally share your referral link with any of your friends, they'll get a $15 bonus and you'll also earn $5. And, if you refer to 100 people, you'll then get $25 for each referral.
Pros and Cons of Piggy Cashback
Pros
It helps you while shopping.
It also gives various cashback offers.
Cons
If your retailer is not using Piggy then you have to use other applications or search for coupon codes.
Conclusion: Piggy Cashback Review
After the detailed Piggy Cashback Review, we can confirm that the site is legit. However, you can only earn through coupon codes or cashback offers and not real cash.
If you want to earn by doing some easy and small jobs please check our review of Random Workers and find out if the site is legit or scam.