Earning money online has been one of the convenient and newer methods of earning money.
People are very attracted to working online on their own schedule and complete different types of works that are not monotonous and unproductive.
You can join survey sites, GPT sites, PTC sites, and product review sites to earn money online.
Survey Sites are one of the most high-paying earning money online sites in the world.
Today I am bringing you a new survey site named "My Digital Survey and tell you how you can join the site and earn from it.
Also, you will find out if My Digital Survey is legit or a scam.
What is My Digital Survey?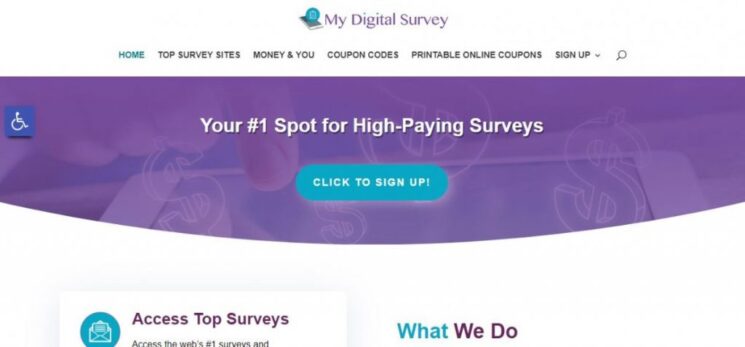 My Digital Survey is a survey hub site or survey aggregator site that provides links to various survey sites from which you can earn some decent income.
The site was first created in Chicago, Illinois in 2015.
My Digital Survey claims to pay lots more for just a survey so today we will find out if it is legit or just another hoax by the site.
If you like survey sites and want to try something new check our SurveyAnyplace review and find out if the site is legit or scam.
Getting Started
Only US citizens can join My Digital Survey and also you have to be 18 years or older.
Then click on sign up and tick the box where it says I agree with the terms and conditions of the site.
However, you may not want to receive the email from the site as they will spam you will exciting offers which is pointless.
After this, you are eligible for accessing your dashboard, but first, you have to verify your email verification.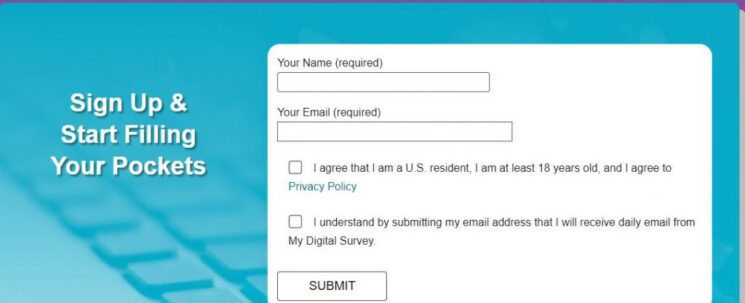 Tasks Available on My Digital Survey
The site claims it will pay you for providing high-paying surveys and feedbacks. However, there is more to it than just what meets the eye.
My Digital Survey is like a survey hub or survey aggregator where the site links you to different survey sites which are independent of My Digital Survey.
There are 5 independent sites that My Digital Survey link you to. However, you can easily skip My Digital Survey and sign up from them independently.
The 5 survey sites are
Panel Bucks
Opinion Outpost
Survey Voices
Paid Surveys
Paid Viewpoint
However, as I said it is pointless to join this survey aggregator rather than not waste your time and just sign up for the actual survey site.
Also, there are tons of sketchy issues about the site that we will discuss later that may serve you away from the site.
Issues About The Site
Selling Personal Information
My Survey Site is a survey site that claims to pay you for doing surveys.
However, when navigating around the site I found the box "Do Not Sell My Private Info".
However, the option is for California Residents Only which is weird and not so professional.
You have to fill in your personal information and request to opt-out to not sell personal information.
But there is also a chance that the site might deny the opt-out request which is simply incredible.
This means the site can sell your private information even if you don't want to and request them not to.

Spam and Sponsors Mail
The site is clearly indicated on the privacy policy that they will bombard your mail with every client information and offers.
Also, you have to agree to this term in order to get started.
This is extremely unprofessional and selfish in regards to My Digital Survey.
Only a Survey Aggregator
My Digital Survey is just a survey hub or survey router where they provide you bunch of survey sites.
You can independently join these survey sites and start earning as eventually the site you join pays you and not My Digital Survey.
Fake Stories
On Hear Their Stories section of the site, the site has provided some users who claim to be workers of the site and they claim they are happy with the site.
However, the image they use for these workers is fake and is a stock photo that can be downloaded easily.
This proves the stories are fake and these user reviews are not authentic.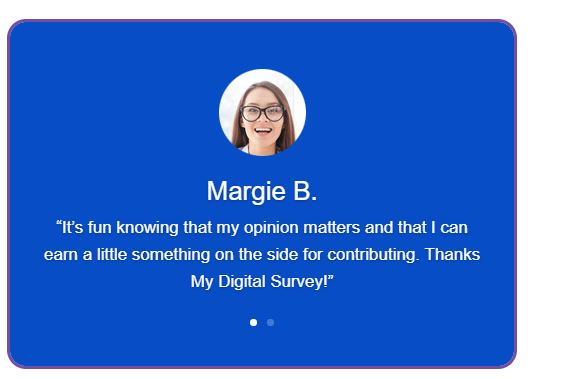 My Digital Survey Review: Legit or Scam
After the thorough and detailed review of My Digital Survey, we can claim the site has lots of red flags that make it sketchy and less authentic.
This site is also not verified on the BBB site as we cannot access its rating site any longer.
Also, you will risk your private information being sold and be vulnerable to spam and junk emails.
Additionally, the surveys are not even on the site and they do not pay for paid surveys.
Hence it is really smart to avoid My Digital Survey and join an actual high-paying survey site that actually pays you for providing paid surveys.