What is Survey Village?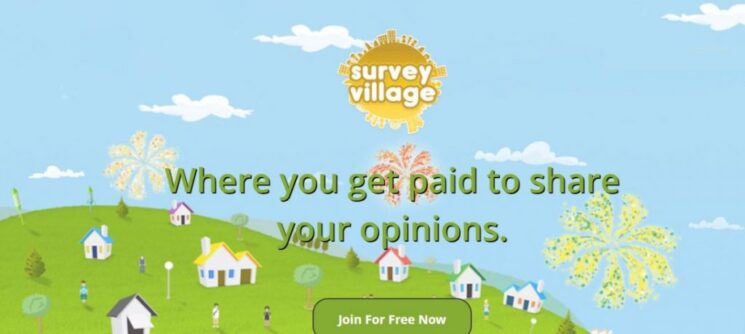 Survey Village is an online network that pays its user for completing surveys, focus group, product testing, and many more. They are the market research group that connects global organizations with surveyors and Testors.
Survey Village was created by a company called Yellowsquares who is the best provider of online surveys.
Many organizations want a second opinion on their product or policies which survey village distribute it to its surveyors. These surveyors provide feedback and opinion to the company and earn some rewards in return.
Today we will show you how to join the site, earn and withdraw payment from it after earning.
How To Get Started?
In order to earn from Survey Village, you have to be a resident of Australia or Newzealand and be above 16 years old.  If you are eligible, just register on the site.
You have to fill the form on the site by providing your Email address, name, date of birth, and gender. But you have to activate your account by verifying from the SMS.
How Does Site Work?
In Survey Village there is the vast majority of options to earn some income. You can earn from online surveys, product testing, and other general online opportunities. Some of the options you can choose to work on Survey Village are.
Telephone Surveys – The users are provided subject via telephone. You must have a valid telephone for working and earning.
Online Surveys – You need to provide your feedback and opinion within the time allocated. The time allocated generally up to  10 minutes and you can earn up to $10.
Group Discussion- They are the high-paying survey earning opportunity. The groups are divided up to 8 members and the time range for discussion is up to 1 hour. You can earn from $60 to $120 per group discussion.
Mystery Shopping – It is one of the most fun and interesting way of shopping. After shopping from the particular brand or store you will provide reviews of products and hospitality. If your review is satisfied you will be paid for the review and refunded your purchase money.
Home Product Testing – The site will send you specific products for two weeks for you to review. You have to monitor the products then provide online reviews on 2 different occasions. After that, you will be paid for your review and compensation if any expenses have taken place.
How To Earn from Survey Village?
Survey Village uses the points method for every reward which can be later converted into cash. You will accumulate points after the completion of each survey or product testing point.
You can earn 1 to 120 points based on the nature and complexity of the surveys. Each point is equivalent to $1 which means if you earn 60 points you will earn $60 from the said survey.
The amount equivalent to each survey is really transparent however the main drawback of the site is you will not be paid in cash but in cards, vouchers, and various coupons.
Minimum Payout and Payment Method
The minimum payout is just $20. You have to reach the $20 threshold to finally withdraw your earnings. The site does not pay you straight cash.
They pay you through Prepaid Visa Cards, Playstation gift cards, iTunes Visa Cards, Codes, and Gifts certificates.
Pros and Cons of Survey Village
Pros
The site is free to join and is legit.
One of the high-paying survey sites in Australia.
The surveys are interesting, various, and lots of options to choose from.
The minimum payout is just $20 considering it is one of the highest paying survey panels.
There are various ways of withdrawing earnings such as Vouchers, Coupons, and gift cards.
Survey Village also has one of the high-paying referral prizes of 10 %.
Cons
Survey Village is only available for residents of Newzealand and Australia.
The site does not pay in cash so payout methods do not include Cash deposits, Paypal, and another easily accessible method.
It still have not implemented cryptocurrency such as Bitcoin, Litecoin, etc.
There is a large number of complaints on the site for unexplained points deduction.
Conclusion: Survey Village Review
After the thorough Survey Village review, we can conclude that the site Survey Village is legit and one of the best survey paying sites. However, the site is only available for residents of Australia and Newzealand,
Every other aspect of the site is very impressive and user friendly but the lack of payment channels such as Paypal etc makes the site a little less attractive. Survey Village also only pays its users in the form of coupons, gift cards, and vouchers and not in cash which makes the site less professional.
However, I still recommend our users from Australia and Newzealand to work on Survey Village and earn high-value rewards but also keep the expectation minimal in regards to earnings.
If you are looking for other legit survey sites check our list of 1o best survey sites to make money in 2023.