Product Testing is an amazing way of earning money online. It requires simple skills of English language and way to explain also perfect Grammar.
Sometimes the site will provide you with cash as a reward and other times the free products are sent over to you for your effort.
Today I am bringing you the Product Testing USA site and in this Product Testing review, we will learn how to join the site, earn from it and withdraw as well.
We will also learn if Product Testing USA is a scam or legit as well.
Let's get started.
What is Product Testing USA?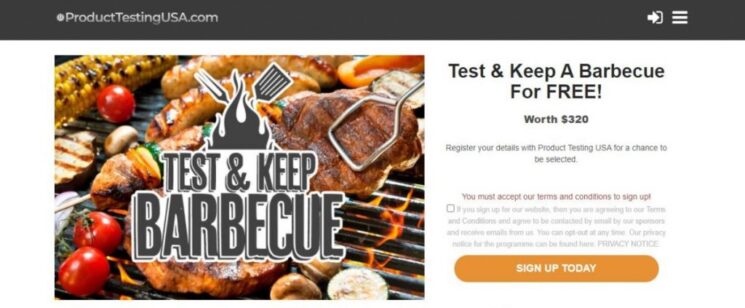 Product Testing USA is a site that provides rewards for testing various products.
Unlike other sites, Product Testing USA sents over free products in exchange for testing the products.
The products include very large and expensive free products such as Xbox 1, Playstations, Smartphone and many more items.
Now let's check out how you can get started.
Getting Started
To sign up you have to visit the site and then click the sign-up button. Then click on I agree to terms and conditions.
However, you have to sign up for the exact product you want to review and have to sign up separately for each product you want to review.
It is recommended to sign up with Facebook as it will surely take less time and autofill the information.
Another site where you will review the product and receive free product in return is HomeTester Club. Check out HomeTester Club Review.
How to Work on Product Testing USA?
As the name suggests, you have to test the products from the site and write a review about them.
Let's take a look at the process of testing the product on the site.
Choose Product
First of all, you have to choose the product you want to test. Then sign up for the product.
You have to provide sufficient information for the site to choose you for the test of the products.
Register
Now you have to register for each product that you want to test the product. However, after signing up for the product you will have to click the button "Respond to The Survey".
You have to say yes or no to each survey that the third-party client shares with you.
After registering to the site you have to wait for the confirmation email from the site.
Verify Email
Now the last process is you have to confirm your email and verify it. After that, you have to wait for the site to confirm your registration.
During that time, you can apply for other products or continue to do surveys for the third-party site of Product Testing USA.
Finally, you will receive the mail if you are selected or not for reviewing the product.
How Much Can You Earn from Product Testing USA?
This depends on how often do you get the product to test. There is not no guarantee that you will be selected for any product review when you apply.
But apply for as much as you can and be alert on your mail to find out whether you got selected.
Also, fill out as much information that shows you have good knowledge of products and can review the product very professionally.
Just like Product Testing USA we have an awesome site where you can receive free products by reviewing them. Check our Product Testing UK Review.
Minimum Payout and Payment Method
There is no minimum payout on the site as you will receive rewards in the form of free products and gift cards.
However, some of these free products include the X Box series, Nokia Smartphone, and many other valuable items.
You will only receive these products if you can make a well-rounded product review and send it to the site.
Pros and Cons of Product Testing USA
Pros
You will find valuable products for free.
No minimum withdrawal amount.
The site is free to join and is available worldwide.
Cons
The site won't reward you with cash.
You won't get proper customer support.
There are lots of third-party surveys and time-wasting.
Product Testing USA Review: Legit or Scam
Product Testing USA is a popular website that actually gives free products such as XBOX, Nokia smartphone, Samsung Smart Phone, etc.
Their legitimacy is valid since their SSL certificate is valid. However, the owner of the domain is unknown on the Whois site.
Also over 10 users have rated the site 4.4 out of 5 stars on the Trustpilot site.
Here let's take a look at some user reviews from the Trustpilot site.
User Reviews
Review 1
This user is very happy that he got to keep his iPhone 11 that he got to review the product.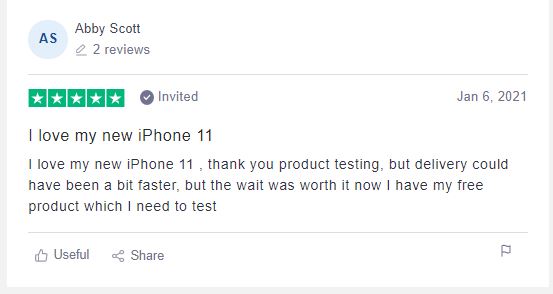 Review 2
This user kept it really simple and gave it 5 stars. He loves the site.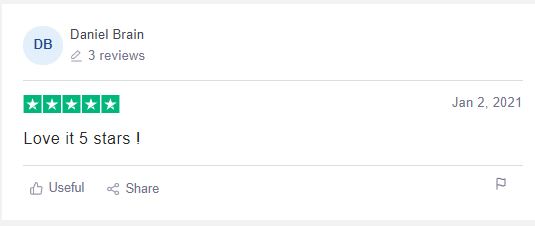 Review3
According to this user, Product Testing Review is his favorite company, and got to keep his Samsung S 20 after reviewing the product.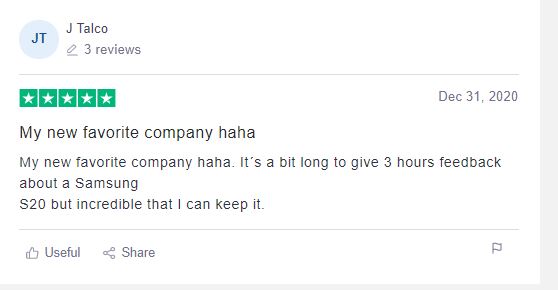 Hence the bottom line is
After the detailed review and research of the site, we can conclude the site is legit and many people have received the product.
Also, these products have a very large value of products which are really expensive as well.
So we recommend everyone to join the site and give it a try.