In this post, I'm going to share exactly how you can make $50 per day using AdFly.
It's a working method to make money online using AdFly and over the course of time, It will bring passive income on autopilot.
In fact, You gonna set this system once and you gonna keep making money from it.
If you are ready to make $50 per day or more, then let's get started without wasting any time.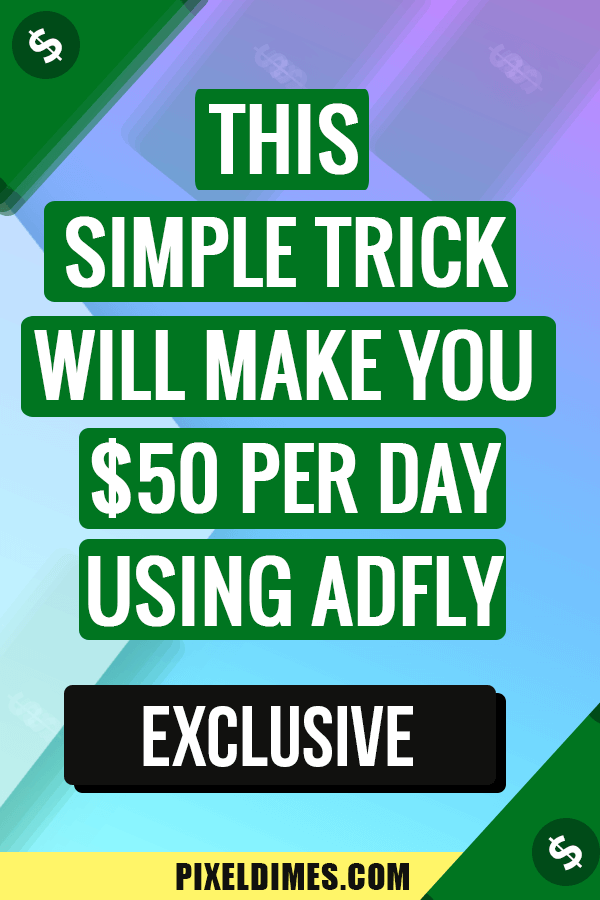 How to make $50 Per Day on AdFly?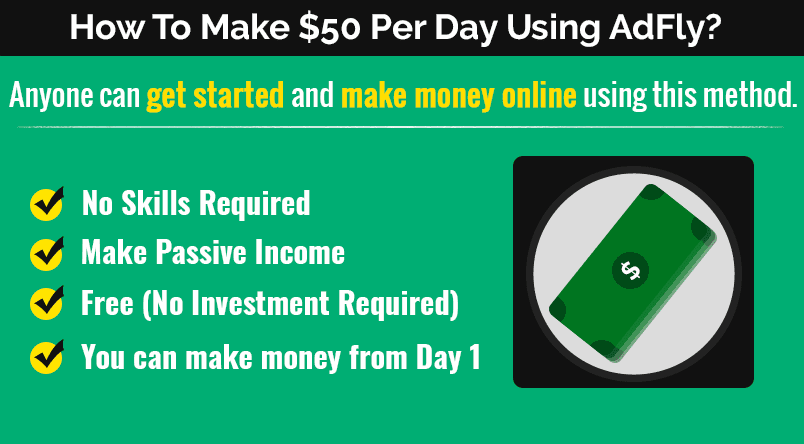 This method is nothing new and has been around for ages.😉
I used to do this method to make money on AdFly. It's old but still a working method to make some Income.
First, let me give brief information about AdFly so everyone will understand what I am talking about.
Click here to Create your Free AdFly Account
Basically, AdFly is a link shortening website like goo.gl or Bit.ly but with a twist.
The twist is AdFly shows an advertisement for 5 seconds when someone clicks on the short link.
After someone views and ad for 5 seconds, they will get a skip button which redirects them to the destination URL.
You will be making $1 to $10 per 1000 ad views.
And I am gonna share exactly how to get thousands of people to click on your link.
So here it is:
First, You are going to search some questions like "how to fix windows 10 black screen error + forum" on Google.
You will find tons of people asking the same questions on different forums.
Now, what you gonna do is sign up for the forums.
And then research the question on google to get a helpful answer which perfectly solves the problems.
You don't have to write all the stuff yourself. Just copy some text that adds value to the questions and link back to the actual article saying click this link for the full answer.
But here's the twist:
You will shorten the link to the article using AdFly and place it within the answer.
So people who read your answer on the forum will click on the link to read the full answer which will solve their problem.
How Much Can I Make From This Method?
Actually, the sky is the limit. The more hard work you put on this method, the more money you are going to make.
Why this method work is because thousands of people are actively searching for different problems on Google.
You just have to answer the question with some catchy answer and remember don't provide a full answer, just add some Value and make them trust your answer and then put the AdFly link so then have to click on the link to get the full answer.
The answer you provide will be active on the forum and it will generate thousands of clicks as time passes.
So, if you have 1000 answers with AdFly links and each one of them generates 10 clicks per day, you gonna have 1000 * 10 clicks… That 10,000 clicks.
Which means around $50 to $100 per day and completely passive income.
Once the answer is provided, You will keep making money from it on autopilot.
Things to Keep In Mind
Don't spam the forums with just AdFly links. The moderators will ban you from the forum right away.
First, build up your reputation on the forum by proving just answer or ask questions and help other members on the forum.
Once you have provided enough value, no mods can question your legitimacy on the forum.
And all your answers with the AdFly link will be active on the forum forever.
That means more income for you. 😉
Conclusion
This AdFly method has some potential to make an extra income.
I'm not trying to sell you any dreams So I want you to know that your results may vary as it depends upon how much time and effort you are going to invest in this method.
So, don't expect too much from this method, just work it as a $5 to $10 per day method and put in the work.
And you will have a nice sum of income rolling in your account every day, maybe less than $50 or even more.