Being a freelancer, more than a fashion is a way of life and work. More and more of us want to be independent and offer our services! This could be working as a copywriter for companies like EssayAssistant or as a translator for various projects.
But to be hired, we first need a good CV. An attractive CV, which gives a quick overview of our profile and our work, and which will get us interviews. That should be our first challenge. So, today we want to give you some tips to create the perfect CV if you are looking for new job opportunities and want to work as a freelancer.
Tips for a perfect freelance resume
Let's take a look at some brief tips to make a difference in your freelance CV.
1. Write a good title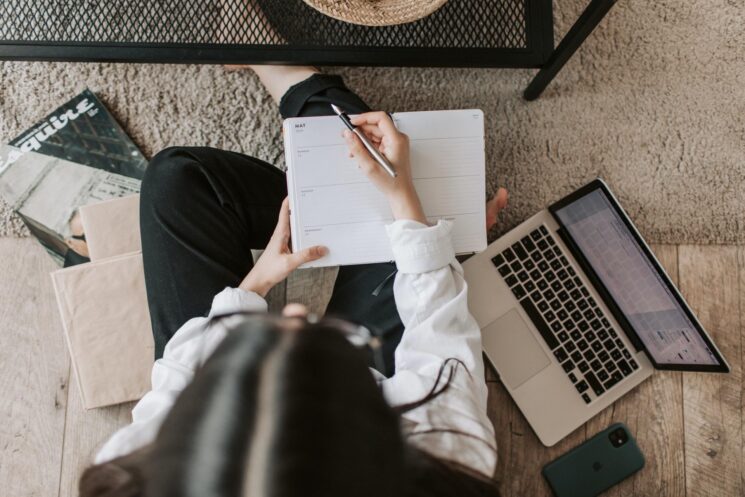 This means a title that answers the following questions: who are you professionally and what is your specialty?
A good title will allow you to distinguish yourself from other candidates, attract attention and make it easier for your potential client to get an idea of your professional profile. To choose it, read the job offer beforehand, identify the keywords, and combine it with the job or service you can offer.
2. Update your information
This is something that applies to any professional in any sector, but even more so if you are a freelancer or independent worker, due to the variety of projects or clients you may have had.
Your CV has to be constantly updated, to show your evolution, your participation in projects, your continuous training, your acquired skills, tools, etc. But above all, to be able to adapt to the opportunities you find. This way you will score points and you will be closer to the job you want.
3. Make your CV more attractive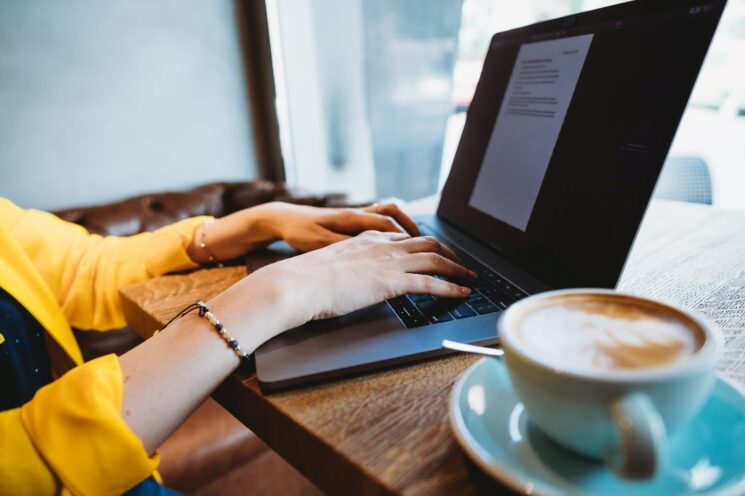 Don't compromise. The first impression is important. Then it will be difficult to change it. Therefore, make sure you create a CV with an attractive, well-structured design that represents you and is easy to read.
The CV format to use will depend a lot on each profile, but the important thing is that it highlights your professionalism and skills and that all the relevant information you want to show is ordered according to the vacancy.
A good option, to avoid having to create your CV from scratch, is to use a downloadable CV template. It will make your job easier and will guarantee you a CV adapted to your needs.
4. Tailor your CV to the position and company
We talked before about differentiating yourself and standing out, didn't we? Well, don't make a standard CV. Show that you have what they are looking for by customizing the content.
Adapting means identifying and adding keywords to your CV (those aspects that you have detected that they value), highlighting technical skills, reviewing and adjusting the responsibilities of each experience according to the functions described in the vacancy, and showing achievements that show that you are capable of achieving the company's objectives …
In short, tailor your information to reflect that you are what the company is looking for.
If you have many different experiences, you can group them by function rather than in chronological order. For example: "Community Manager," "Social Media Manager," "Copywriter," and "UX designer."
Put in the first place the jobs that are related to the opportunity or project for which you are applying, this way you will motivate your client or recruiter to keep reading your resume to the end and you will have more chances of being chosen.
5. Don't follow a chronological order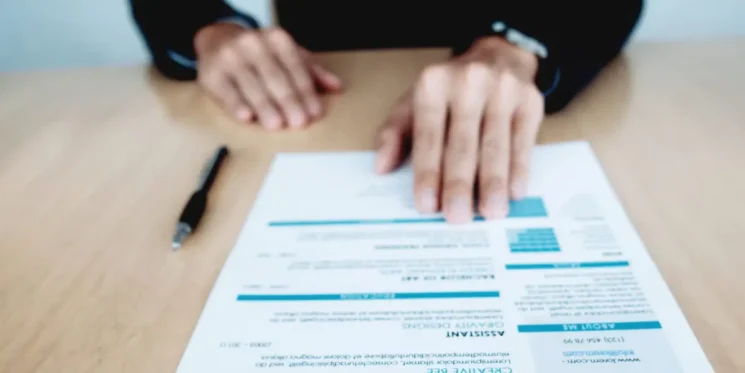 Rather order your CV in order of relevance. Give more importance to your most important jobs and change the order of your experience according to the vacancy you are interested in. And if you have job gaps, you have several alternatives to cover those periods of inactivity:
Change the format of the dates
Group experiences by function
Fill them with other training or activities
Resume structure: essential sections for a freelance resume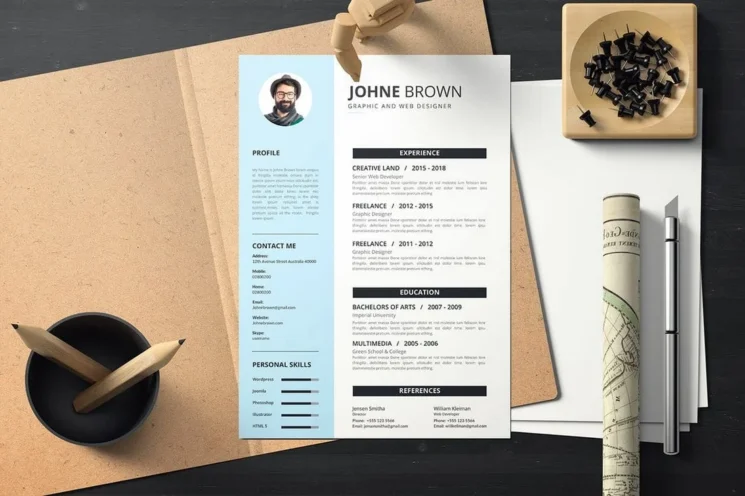 Now we explain what you should put in each section so that you have no doubts:
Personal data
This is the easy part. Add only your contact details: your full name, contact number, and your most professional email. If you have also worked on your personal brand on social networks, you could include here your Twitter, LinkedIn, or Facebook account.
And even if you have one, the link to your website, blog, or portfolio of projects. All these links should be in line with your profession and should help you to strengthen your profile. If not, it is better not to mention them.
Professional title
Include a brief description of a maximum of one line below your first and last name to help the reader recognize you as a suitable professional for the position.
Professional profile
This is one of the most important sections of the CV and not everyone uses it. Make the most of it and send a strong message to the recruiter or client that communicates your value proposition, and what differentiates you from others.
You can talk about your specialty, skills, and achievements… but remember to be brief and always adapt your profile to the offer. The closer you are to what they are looking for, the more likely you are to get the job.
Experience: How to put your freelance experience on your CV?
As you have probably had several projects at the same time, you can group your experiences by companies or clients, professional categories, functions, etc. Order the projects you have done by always putting first the projects that are related to the offer and incorporating keywords stated in the offer that is related to the experience.
In addition, you should highlight your skills and experience in the area of interest of the company and list the achievements you have made (for example simultaneous management of several networks, adapting the style to each of them).
Note: if you have no experience, put your studies and skills first, and in your professional profile talk about your motivations and everything you can bring to the table.
Conclusion
As you have seen, the CV is a fundamental piece to boost the career of any professional, even if you are a freelancer. It is not that your CV replaces the portfolio, but it complements it significantly, reinforces your personal brand, allows you to overcome the ATS filters, positioning you in the first place in front of competitors.
Are you ready to launch yourself into the freelance world? Then don't forget to take care of the design, adapt the content to the offer, and highlight your strengths: competencies, skills, experiences, or achievements.