Surveys are the high-paying and entertaining way of earning money online in 2023.
Comparing to other online jobs such as GPT and PTC, surveys are actually worth the work. There are lots of survey sites on the internet where you work and earn some money.
Some survey sites provide you reward in the form of cash whereas in others you can get some cool items as free products.
You can even earn elusive cryptocurrencies such as BitCoin by doing surveys.
Today I am bringing you a new survey site, Bizrate Rewards where you can earn some gift cards and vouchers.
In this Bizrate Review, we will be found out how to earn from the site and if Bizrate Rewards is legit or a scam.
Let's begin
What are Bizrate Rewards?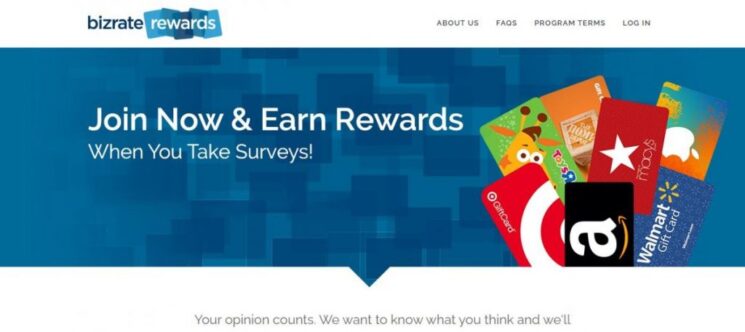 Bizrate Rewards is a popular survey site that pays for providing feedback, opinions, and surveys. However, unlike other sites, Bizrate does not pay in terms of cash.
They only pay you in the form of giftcards and coupons. Bizrate Rewards is the market research company that connects company that needs consultation with the consultant.
Consumer opinions or insights to invaluable to many companies. They keep separate data and information collecting customer data which are used for their future product launch.
Now let's take a look at how you can get started.
Getting Started
To get started on the site Bizrate Rewards is a bit different than other sites. You cannot sign up straight away and start doing surveys.
First of all, you have to provide your information and submit it to the site. You have to include all your interests and hobbies so that the site can filter your surveys.
If your information is adequate, Bizrate Rewards will send you survey invites so that you can log in to the site.
However, now you have to build a complete profile on the site. The profile includes name, email address, address, age, number of childrens, etc.
Now, this profile will help the site to filter out demographics and provide you with adequate surveys to complete.
How To Work on Bizrate Rewards?
The Bizrate Rewards is the survey site that pays rewards in exchange for valid feedbacks.
However unlike other sites, unfortunately, Bizrate does not have other tasks, unlike surveys. So the only tasks that you will be doing on the site are Paid Surveys.
Paid Surveys
Bizrate Rewards is the survey site so Paid Surveys are the bread and butter of the site. As we have mentioned above you will not straight away do the surveys.
The site has to invite you with a login link to get started. However, these invitations won't be guarantee and regular so the earning potential is quite limited on the site.
You will only receive up to 2 survey invites per week which are really limiting the potential.
After receiving the survey link, you can now click on the link and start completing surveys.
It starts with answering qualifying questions and getting to know the subject that you are taking surveys on. Even if you are disqualified the site will provide some compensation points.
Points are based on the length of the survey so the more survey length the more points you will receive. These points can be reimbursed for gift cards as a reward for your earnings.
How Much Can You Earn from Bizrate Rewards?
As we have mentioned earlier the site does not pay you via cash. However, you will receive gift cards or coupons as your rewards.
The site will provide you points instead of cash as rewards which can be converted into gift cards.
Bizrate earning potential is also dependent on the invite you get so it is very limited as you will only get up to 2 invites per week.
If you complete one survey you will earn at least $5 so you may earn $10 per week based on the invites.
Minimum Payout and Payment Method
The minimum point you have to earn to redeem your points is 5000 points which are equivalent to $5.
At first instance, it may seem the payout is really low but actually when the survey invites are limited you may have to wait some time to withdraw.
The only way the site pays you is by gift cards so if you thought of getting cash as your reward then you will be disappointed.
Pros and Cons of BizRate Rewards
Pros
The gift cards are from plenty of sites.
Payout is only $5.
Cons
Very low customer support.
Survey invites are very limited.
The rewards are low.
Chance of unfair disqualification.
BizRate Rewards Review: Legit or Scam
Bizrate Rewards seems to be an interesting site but apparently, it is not. There are lots of weaknesses and it is better to choose some different options.
Over 200 users from Trustpilot sites have voted the site only 1 out of 5 stars which are really really poor,
Now let's take a look at some User Reviews from Trustpilot
User Reviews
Review 1
This user is not happy as it seems. He thinks the site is a scam and forces to do surveys but never provides rewards in return.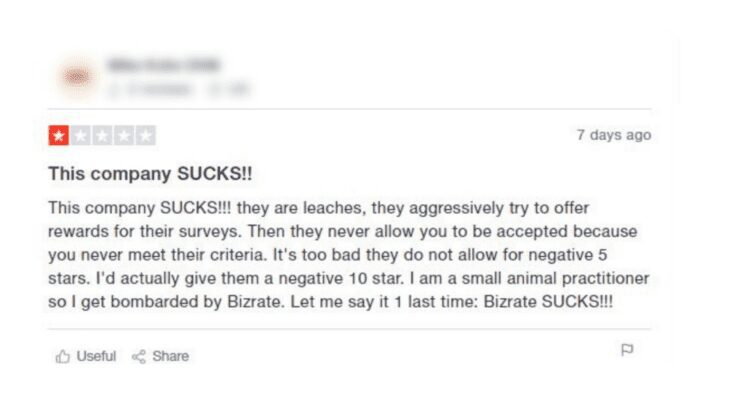 Review 2
This user is not happy that he is getting spam email magazines and he never received the promised 25 dollar prize.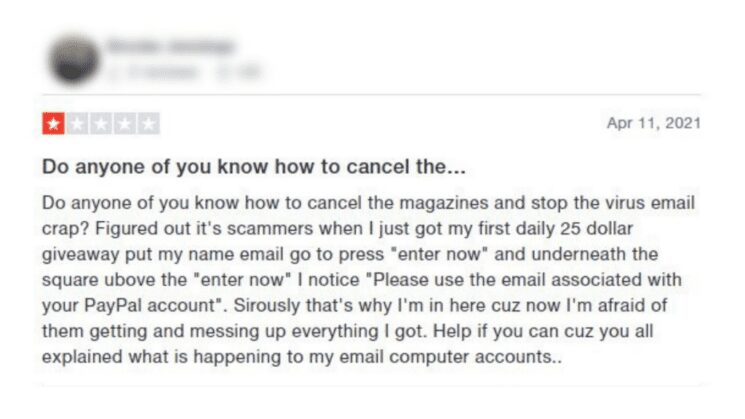 Review 3
This user is very disappointed that after 30 minutes of surveys the site claim he was not eligible and canceled his survey.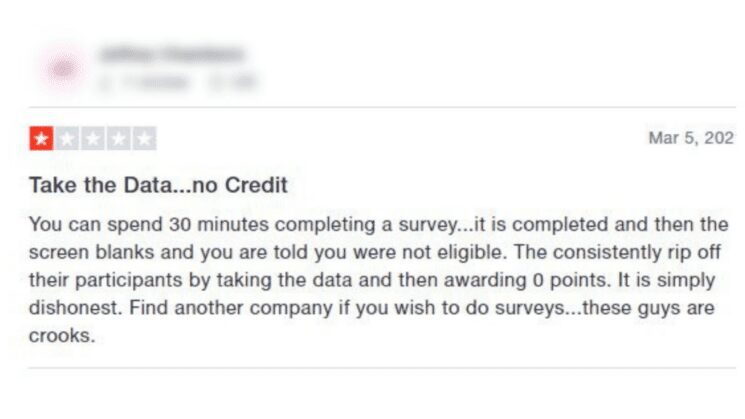 Hence the bottom line is.
Many users are very angry, disappointed, and frustrated with the site and its scam and spam.
The site clearly does not pay so we recommend you to stay very far away from the site.