When it comes to personal computers, laptops are the most popular option in recent years. It is simple to understand the reasons for this. First of all, it is simply to carry it around and make yourself comfortable while searching the internet, playing games, or watching some content. The advancements in technology are also allowing producers to develop laptops with excellent features. Some new models are as powerful as some great PC set-ups.
However, if you want to get a high-end laptop for some work or games, you will need to read more about premium models. On the other hand, if you are not interested in those new games with high requirements, but you still prefer enjoying your free time while gaming, many options don't require any special features, like the games that you can find if you click here.
Still, if you are a pro gamer, and you are interested in playing all of those new and demanding titles like RDD, Forza Horizon, Far Cry 5, and more, you will have to invest in a high-quality set-up.
Most people got used to the fact that standard PC build is only suitable option for high-end games.
However, things are changing in recent years with the introduction of advanced laptops like Razer Blade. However, the price of Razer laptops is between $1,200 and can go over $1,200, depending on the model. We are going to discuss more about the features of these laptops and whether they are worth the money.
Main Features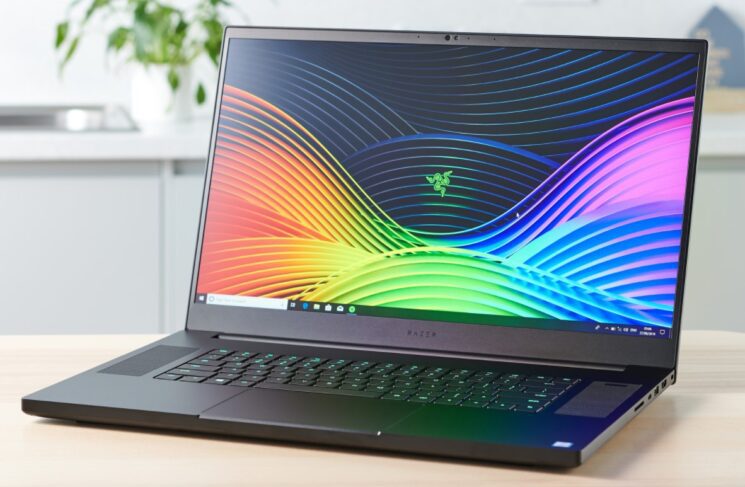 When it comes to Razer laptops, three main versions come with 14, 15, and 17-inch screens. As we already mentioned, most people still think that PC build is still the only one that can support high-definition and amazing gameplay and graphics quality of new games.
However, the producers of Razer managed to pack some amazing hardware options into the thin case, like the most recent RTX graphics, the latest Intel processor, several coolers, and more.
These models are specially designed for gamers. Therefore, you can expect that it will run even the most recent high-end titles.
The most popular version is Razer Blade 15. It has the latest version Intel i9 processor, along with the outstanding RTX 3080 from Ge Force. Besides that, there is an additional 32 GB of RAM, which is enough to run multiple processes at the same time, including high-end games, visual processing, and more. The screen is also amazing, with 4K resolution and touch sensitivity. Apart from that, you get 1TB of fast storage memory along with many other features common to modern laptops.
There are other versions with similar specs. The difference can be seen in the selection of processors, where you can choose between i5, i7, and i9. Also, you can cut some expenses by choosing a model with less memory. For example, some people might find 512 GB of storage enough. The battery life is decent. You can use it for five to six hours, depending on your activities. Still, if you are playing advanced video games, you can expect that time to be shorter.
Is It a Good Alternative to PC?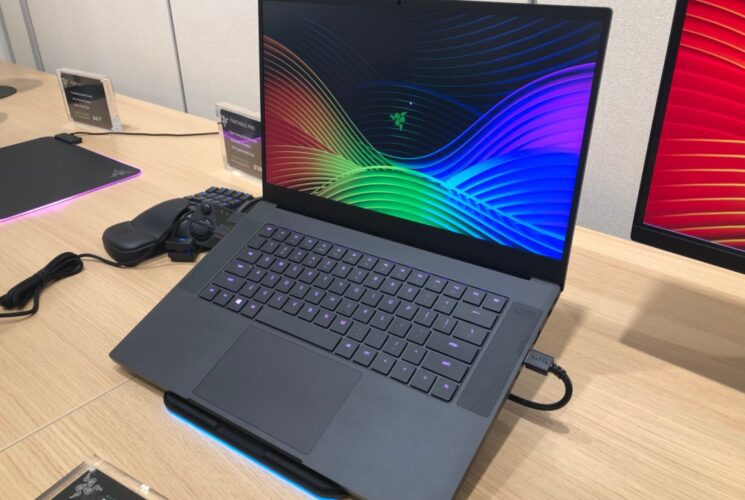 It depends on your preferences. It is a well-known fact that PC often have improved features when compared to laptops. There is simply more space, and it is easier to add more coolers and additional devices that will make the hardware compatible and efficient. However, the difference is not that drastic anymore. For example, getting the same features on a PC like they are in Razer Blade will save you only a couple of hundreds. If you want to play games on a big monitor at home, and you are not planning to travel more often, then it is a much better solution to simply get a PC.
On the other side, you will enjoy the convenience of having the ability to play your favorite games wherever you go when you are carrying a high-end laptop like this one. Also, if you are interested in packing some amazing and more recent hardware options into the PC, so you can secure the best performances, you will need to spend even more money.
The average price of Razer gaming laptop is around $1,500. It might seem expensive but you will get some of the most advanced features. When you compare it to PC cases, it is more expensive, but keep in mind that a laptop can serve for any other things. For example, it can be more comfortable to watch your favorite TV show since you can easily position the laptop, which is not the case with PCs.
When it comes to potential downsides, some people are saying that this laptop can get very hot while running some high-end games. Besides that, the noise can become very loud due to overheating, which is causing the coolers to increase their efficiency. On the other side, the most recent model 15 offers three different settings for the monitor, and you can choose the refresh rate up to 360Hz, which is amazing, and many gamers don't have this possibility even on PC set-ups.
Last Words
The model with the best performance is the Blade 15 with a Ge Force RTX 3080. It has an i9 processor and an Ultra high definition screen, supporting a 144 Hz refresh rate. The price of this model is around $4k. There is a debate among gamers about whether this price is too high or not.
The fact is that you can get the same specs on a PC for a much lower price. Still, if you are a tech fan and want to enjoy new technologies, and if you prefer playing games on a laptop, there is no better option than this one currently on the market.
There are some cheaper versions as well, like the model with a high definition and 360Hz refresh rate, which is around $3,700. It all depends on these details, where the price can be different in thousands of dollars depending whether you want the most recent high-end features of only the standard requirements for modern video games.