VIPKID is an online educational platform that connects China children or students with native trainers all around the world. As an educator, this is an opportunity to earn extra bucks from home by simply training students. This platform uses a flipped-classroom approach to ensure students' critical thinking abilities. In China, children between the ages of 4-15 are trained on the VIPKID platform. Regardless of their comprehension level, this platform trains students to become better in their education.
However, you must meet certain requirements before any instructor can apply to train students on Vipkid. You can check this review online to know the basic requirements they must meet. Also, the hiring process for educators requires them to have a TESOL certification. The VIPKid platform offers a TESOL course, making it easier. Aside from this certification course, you're also exposed to a series of videos on their standards and curriculum.
Also, the application process is strict and only for people who meet the requirements. The instructor or educator must do a 20 minute intro video. This ensures he has good teaching skills and can communicate in a native language.
The VIPKid Hiring Process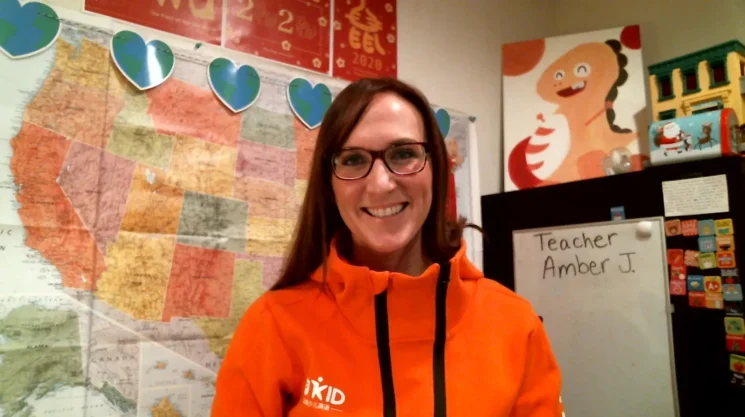 We can't explain the Vipkid review without knowing the hiring process. Every instructor that wants to teach on this platform has many requirements you must tick. They include:
The Legal right to work in the US or Canada: Some states are excluded from working on this platform. States like California, Washington, and New York aren't allowed.
A Bachelor's degree in any subject: You must have a degree in any subject because it's a vital requirement for the job.
A year of experience working with children: The experience isn't limited to just classroom experience. As far as you can bring children along, you're good to go. Teaching, mentoring, and babysitting experience are a plus for this platform.
After meeting the above requirements, you'll have to perform the following before you're employed in the Vipkid platform.
Record a short Demo: The demo lasts for just 20 minutes. VIPKID gives you all you need to prepare this short demo. The main reason behind this is to ensure you have a good grasp of the native language.
Attend a Virtual Training: After instructors have submitted the demo video, they are called to attend a virtual training session. This will enable them to prepare for the next test. They train instructors on how to go about the mock class which is the next stage in their application process.
Teach a Mock class: The mock class should be easier after you've attended the training. As instructors, you must present a lesson to a student for 10 minutes. After that, they give feedback on your performance.
Sign a Contract with the platform: Having passed the mock exam, the next thing is to sign a contract. The contract is usually six months long. You aren't allowed to breach the contract within this period. If you miss or cancel a class more than six times within the six months, you won't be able to renew it. You must try as much as possible to avoid excuses and issues with the platform.
Take a TESOL course within the platform: VIPKID makes it compulsory for educators to have a TESOL certificate. This is important for them to work with them.
Open Your Schedule and Start Training Students: Make sure any schedule you choose is one you can meet. Don't go overboard while trying to choose a schedule.
Vipkid Technical Requirement
Any Applicant on this platform is required to have some devices to aid workflow. They include:
A reliable laptop, computer, or tablet: ensuring that the device you intend to use can download apps on the internet is pertinent. This is needed because you'll be teaching directly from the Vipkid all.
A built-in Camera or Webcam: This is much needed because you'll be conducting video calls and classes with children.
Stable internet connectivity: This is important to ensure an easy flow of communication between the instructors and students. An internet speed of 20+ Mbps download, 2+ Mbps upload, and less than 200 for a ping is highly recommended for educators.
A headset: The headset is needed to block out external voices during classes with the students. It helps to cancel any form of echo or disturbances.
Appropriate Lighting: Many teachers make use of the ring lights to brighten their faces while teaching. You can also get enough lamps and overhead lights.
A Befitting Background: Get a beautiful and suitable background to record classes. You can get posters and sticky notes to create your unique background. Just make sure the background resonates well with the students.
A dry and erase board: This is needed for lessons and entertainment. Students need to see what they are being taught in some instances. The lessons on this platform shouldn't be just theoretical. They should be a practical approach to everything students are being taught.
VIPKID Pros and Cons
Pros
It has high flexibility. You can work from anywhere. It is a good way to become a nomad without experience.
Reduced stress. This platform is not so stressful. You only have to provide a lesson, plan, and train students.
The materials are prepared beforehand for you. Not too much preparatory work.
Cons
The platform has a harsh penalty for instructors. If an instructor misses a class or shows up late, it'll cost him. They charge instructors $10 for canceling a class. They do not want to know if it's due to one emergency.
Conclusion
VIPKID is worth it. The only thing is that they are strict with their contract. When choosing a schedule, you mustn't go overboard. Do not choose a schedule you wouldn't miss. If you missed classes six times within your 6 months contract, you wouldn't be able to apply again. Vipkid is a good option for flexible work. It gives you little or no stress. You only have to train students based on the classes prepared for you. You don't need to prepare teaching materials beforehand.