In PublishOx Review, today we will be looking at if the site is legit or a scam. We will also be showing how you can join the site, earn and redeem your earnings.
What is PublishOx?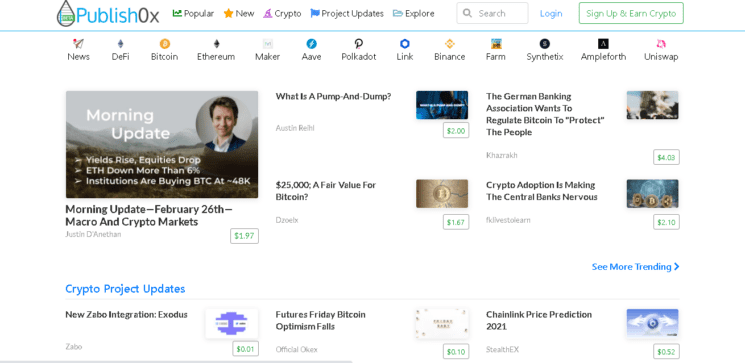 PublishOX is an online platform where anyone can join to earn.  They earn cryptocurrency by blogging. It is like Medium.com that rewards both author and reader.
You are given tokens to use for tipping the writers or to keep for yourself for reading the content on the site. The amount of tip to give to the author is decided by yourself.
You can decide how much tip to give and how much to keep for yourself for reading the content. Tips are free for both reader and author and come from the rewards pool.
How to Join?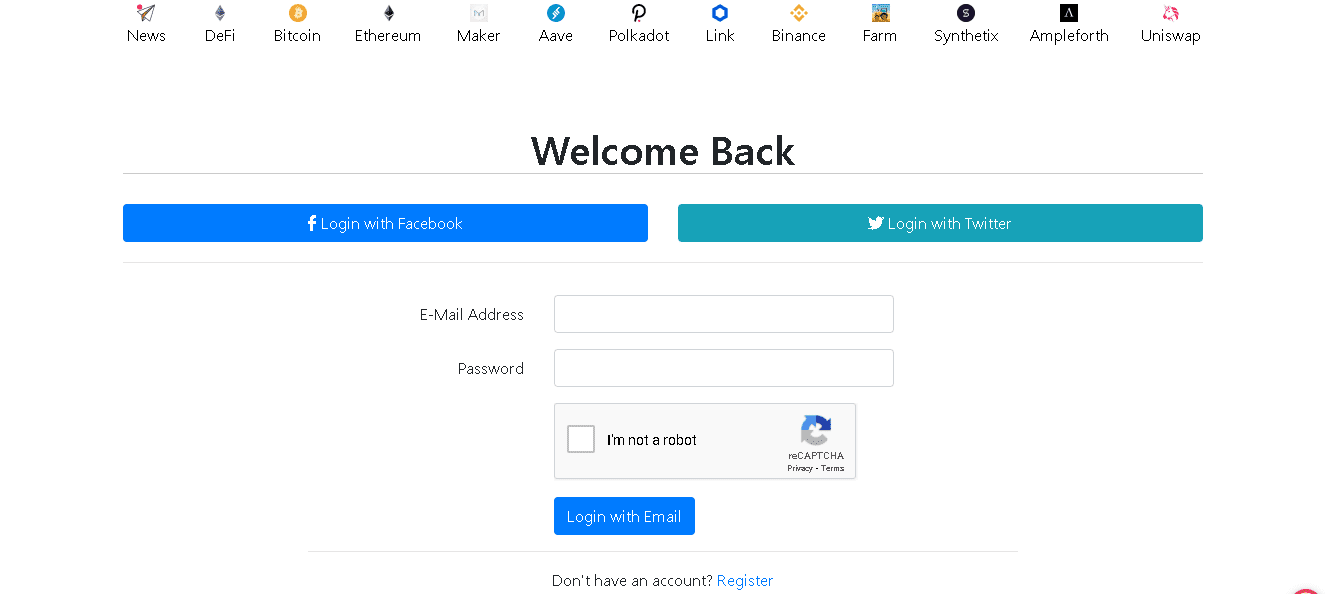 Firstly, you need to have an account on PublishOx. You can register an account using Facebook or Twitter or your email address.
Then you are redirected to a sign-up page where you have to enter your username and email address and choose an avatar and give a brief description of yourself. Then the conformational email will be sent to you.
You should click the link sent in a confirmation email to verify your email address. After completing your profile, you are redirected to the dashboard.
In the dashboard, you can see how much you have earned and keep track of your cryptocurrency.
How Does PublishOx Work?
PublishOx gives you the opportunity of earning cryptocurrency through blogging and reading content. If you want to become a blogger for PublishOX it is a bit more difficult.
To become an author on the site, you have to apply for it. Go to your dashboard and click on Become an Author button. You have a basic form to fill out.
You will need to write up a sample post for the company to review. All posts should be about crypto so this is important that you write an article about crypto.
Then submit it for approval. If you are accepted, you will be notified by the site. The application process normally takes 24-hours to complete.
If you are approved, you can start writing your articles to post on the site. You will be given tip for your posts by readers. The amount of tip is determined by the reader.
You can receive a percentage of the tip or the full tip through the reader. Most people who read the articles on the site keep a portion of the tip for their time.
 How Do you earn?
PublishOx pays you for writing and reading the articles. Each time a reader reads the content of the site, he is provided with cryptocurrency for his or her time as a tip.
He can provide a full tip to the author or provide some tips and keep remaining for oneself. You can determine the tip amount through a sliding scale in PublishOx.
You can only earn cryptocurrency for reading 2 articles an hour. If you decide to split the tip with the author, both parties earn $0.01. This is the average earning depending on the conversion rate.
The timer is set when you tip a person. You cannot tip another author for 24 minutes or until the timer resets. The earning of the author is based on tips from readers.
You can also earn as an ambassador. Go to the dashboard and become an ambassador by clicking your name. You can find a link that you can share with your friends or social media platforms.
If a person clicks on your link and joins the site, you will earn 5% of every tip they generate. This referral bonus is for a lifetime.
How Does PublishOx Pay?
You will need three accounts to receive your payments. The first account is your PublishOx account. The second account is your hot wallet where you will receive your payment. You can choose between Meta Mask and My Crypto.
The third account you will need is an exchange of your choice that supports fiat withdrawals. You can use Bitpanda and Coinbase to use as a fiat gateway.
You have to add your Ethereum Address to Publish0x's file and make sure it is 100% correct. If it is off by 1 letter, it will not go to the right place and there is no way of returning your money.
Go to the dashboard and click the payment button for payments. You can cash out your coins but you will have to wait until Monday to get the payment processed.
You can withdraw your payments to meta mask or my Crypto account. Then you can use any fiat gateway to withdraw the funds to your bank account.
Pros and Cons of PublishOX
In the PublishOx Review, it is essential to know the app's pros and cons before joining.
 Pros:
Free to join
Pays in cryptocurrency
Paid for both reading and writing contents
They give tips and support to both reader and writer
 Cons:
People may not tip authors and keep tip entirely for themself
No way of refunding your funds if your Ethereum Address is wrong.
No choice of selecting desired payout token
Conclusion: PublishOX Review
As a thorough PublishOx Review, it can be said that the  App is not a scam. The site pays you in cryptocurrency for blogging, reading, or referring.
Readers can still earn for reading the content even if they do not like it but the earning of the writer is dependent on the tips from readers.
If you are looking for a side income source then you can try PublishOx because this website is legit and pays you for reading and writing content.
If you are looking for ways to earn money by selling old books check our review of Bookscouter and find out if the site is legit or a scam.