Is Clickworker a legit GPT site? Can you earn money by working on this site?
In this Clickworker review, I've covered everything about this site so you can decide whether its worth your time or not.
So, let's get started:
What is Clickworker?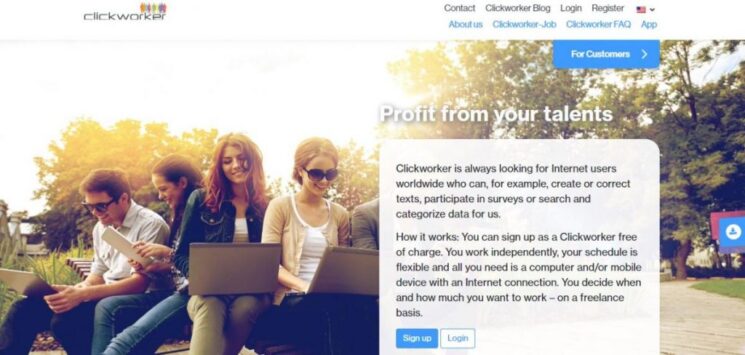 Clickworker is a popular GPT site that pays to do small tasks such as replying to email, watching videos, and providing paid surveys, etc.
Some of the other tasks are product reviews, playing games, and many more. Clickworker is one of the oldest GPT sites which has been in operation for over 15 years.
They are popular for their legitimacy, and also for flexible working schedules as well. If you like GPT sites like Clickworker you can also join another popular GPT site like Clixsense which is now called as ySense.
How to Join Clickworker?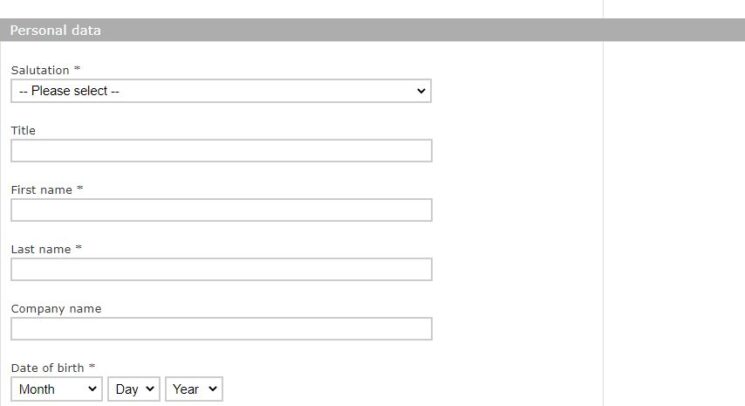 Clickworker is popular and is available from many different countries all around the world. Since the operation is still running successfully for 15 years the site has generated some kind of trust among customers and workers.
You can visit the site and then click on register to get started. The site has two options for workers and customers. If you want to do some GPT jobs then register as a Clickworker but if you want your job to be done you have to register as a customer.
Since you are a Clickworker, first you have to register your country. Then you have to register your name, address, email address, login credential, and timezone of your operation as well.
Finally, the site will send you a verification email which you have to click on to be verified on the site.
How to Work on Clickworker?
After registering on the site, you will find various options to choose from to work on the site. Some of the works available on the site are:
Categorizing websites and other data
Researching online
Proofreading Job
Product Description Detail
Surveys and other Get Paid To Tasks
If you were early Clickworkers, then you may have found it difficult to find jobs on the site but nowadays there are many works available.
So you can choose among various options to work. IF you are an expert on some particular tasks such as product review or photography then we recommend you to choose that job.
You can also apply for UHRS tasks that frequently become available on the site. UHRS stands for "Universal Human Relevance System"
On this site, you can also access this job which is comparatively high paying than others. However, it is hard to apply for UHRS jobs if you don't have some definitive skills.
Hence you can combine the tasks on ClickWorker and UHRS and then earn some fairly decent earnings online.
You can also check another GPT site.
Is Clickworker App Available?
Clickworker App is available and was made just a couple of years ago. You can find the Clickworker app for Android and IOS  from their respectable play stores.
As many people are active on a mobile device rather than a Laptop and Desktop the chances of getting some tasks on your mobile app are very high.
Sometimes though you will find out the tasks are unavailable on the app when you click them to do which suggests the app is not completely updated as of yet.
How Much Can You Earn From Clickworker?
Clickworker is a GPT site where you have to accumulate tasks earning to earn some decent money. The site pays some cents to some dollars based on the task and availability of the task.
The more complex the task, the more rate per hour is accumulated on the task. However, on the site Clickworker, they mention if you can earn $9 to $10 per hour for experienced workers which may be less or more based on the time taken for the task.
So if you are looking for getting a rich quick site, then Clickwokrer is not for you as you will have to put some effort and complete the designated tasks available on the site.
Also, the tasks are not always available and most of the GPT tasks are fairly low paying so do not quit your job to work on Clickworker and also do not make the Clickworker site your active source of income.
Referral Program
Clickworker does have a referral program which is very hard and not attractive. If you refer a friend then you will gain $5 but only if your friend earns $10 themselves first.
Hence the chance of your friend earning $10 is not high as long as they continue to work on the site and not get frustrated.
So Referral Program of Clickworker surely needs an improvement.
Minimum Payment and Payout Method
Clickworker basically pays you three ways which are Paypal, Bank Transfer, and Transferwise. You must have a minimum of $5 to withdraw via Paypal whereas there is no minimum payout on the Bank Transfer method.
The site pays via Bank Transfer on the 7th or 8th of next month automatically. In the case of Transferwise, they are international means of sending payment.
If you have a minimum of $10 in your Clickworker account then you can withdraw your earnings every two weeks.
Pros and Cons of Clickworker
Pros
Clickworker Support is very fast and supportive.
The tasks are different which keeps the site interesting.
You can access Clickworker from any part of the world.
The site pays you through Paypal and Bank Transfer which is convenient to many people.
Cons
Job Guarantee is not available on Clickworker.
You must have some skills so sometimes passing qualification is very hard.
The site cannot be used as an active source of income.
Conclusion: Clickworker Review
Clickworker can be a good source of passive income as it is legit and pays. But you will not be rich by just working on Clickworker so we recommend you use it as a passive source of income.