Today, I am going to review a popular Android reward app called Lucky 2048 which allows you to earn money by playing merging balls game.
But is Lucky 2048 legit and safe to use?
To get the answers, you have to read this detailed review.
So, let's get started:
What is Lucky 2048 App?
Lucky 2048 is a reward app that allows you to earn cash rewards by merging balls and viewing advertisements.
The app is developed by LBL Games which is a Hong Kong-based company.
Users have to merge balls, shoot bubbles, and download apps to earn diamonds or tokens that you can supposedly exchange for cash rewards.
This app is similar to another app called Puppy Town where you have to merge puppies to earn money. Check out my Puppy Town Review.
Check out reviews of more apps that allow users to make money:
How to Get Started?

Lucky 2048 is only available on Google Playstore. So, the first step is to visit the Google play store, then search for 'Lucky 2048' and download the app.
Once the installation process is complete, you have to register the app using your Facebook account. You can also use the app without registration but you will not be able to earn and save tokens without creating your account on the app.
Then you can start playing games and collect tokens which you can later use to exchange for cash rewards.
How Does the Lucky 2048 app work?

Lucky 2048 App allows you to play games and earn money. After you install and register your account on the app, you will be greeted with 50 diamonds as a bonus.
The game consists of dropping the balls and trying to merge two identical balls. Identical balls may be balls of the same number, same size, or same color.
Once the ball is merged, the number will be doubled and it will be added as points. The main goal is reaching the points required and it will trigger the slot machine. The slot machine is a spin where you earn diamonds.
It consists of three-digit and the number displayed in the slot machine is the number of diamonds you ear. But you can only play the slots by watching a video ad first.
Finishing the game is difficult as you have to continue playing unless you unlock the last ball number 2048. The big challenge is that you cannot let any ball pass the top.
Furthermore, you can earn money by downloading apps and completing surveys. You can also collect more diamonds by playing other lucky games such as the Lucky Wheel, the Scratch Game, and the slots. There is also a treasure hunt section. In this section, you can earn many diamonds by completing app offers.
You have to download various apps like gaming apps, reward apps, gambling apps, and other apps to complete these offers. Sometimes you are required to play up to certain levels or make in-app purchases in order to complete the offer.
You can also watch ads in the Lucky 2048 App to accumulate diamonds.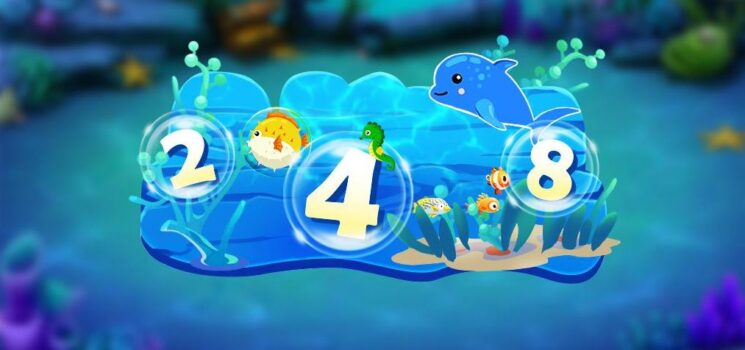 How Does the company pay?

Lucky 2048 App pays you for playing games and completing offers. When you use the app for the first time, you will receive 50 diamonds as a bonus.
To earn more diamonds, you have to log in to the app every day. Once you use the app for the 30th consecutive day, you will receive a grand total of 1000 diamonds.
Moreover, You can earn by reaching certain points by merging balls and triggering slot machines. The random three-digit number displayed in a slot machine is the amount of diamond you earn.
You can also earn diamonds by entering gift codes in the Lucky 2048 App.
Once you have enough diamonds you can redeem them for money. You are paid through PayPal.
Minimum Payout and Payment Method

The minimum payout is only 5$ and the maximum is 200$. You must have 100,000 diamonds to request your $5 payment through PayPal.
You will find a list of PayPal gifts worth between $5 and $200 so that you can request payment according to your earned diamonds.

Pros and Cons of Lucky 2048 App

Pros:
Free to join
A convenient method of payment i.e., PayPal
Earning through playing games
Various ways of earning
Cons:
High payout threshold i.e., 100000 diamonds for $5 payout
Many public complaints
You might be out of ads as it is important for you to earn diamonds
Conclusion: Lucky 2048 App Review

After a detailed Lucky 2048 App Review, this app looks legit app as there are no proofs of this being a scam.
Being said that, there are no proofs of received payment as well. Though the app has received 4.5 out of 5 stars reviews of over 65k people, a lot of the reviews on Google Playstore hints towards users' disappointment with this app.
Basically, You earn money through the app by playing games and completing offers. You can also watch ads to earn rewards.
The site pays you in diamonds which can be redeemed for money through PayPal.
Although this app looks legit, I do not recommend this app to earn money as many users have claimed that they were unable to reach the minimum payout threshold.
According to users, when your earnings reach closed the minimum payment threshold the app stops showing ads that are required to earn diamonds.
As a result, users are not able to claim the payment. I recommend using this app with caution.
But if you want to earn money you can look out for other apps that pay you online.
You can check our review of Zagl and find out if the URL shortener site is legit or a scam.