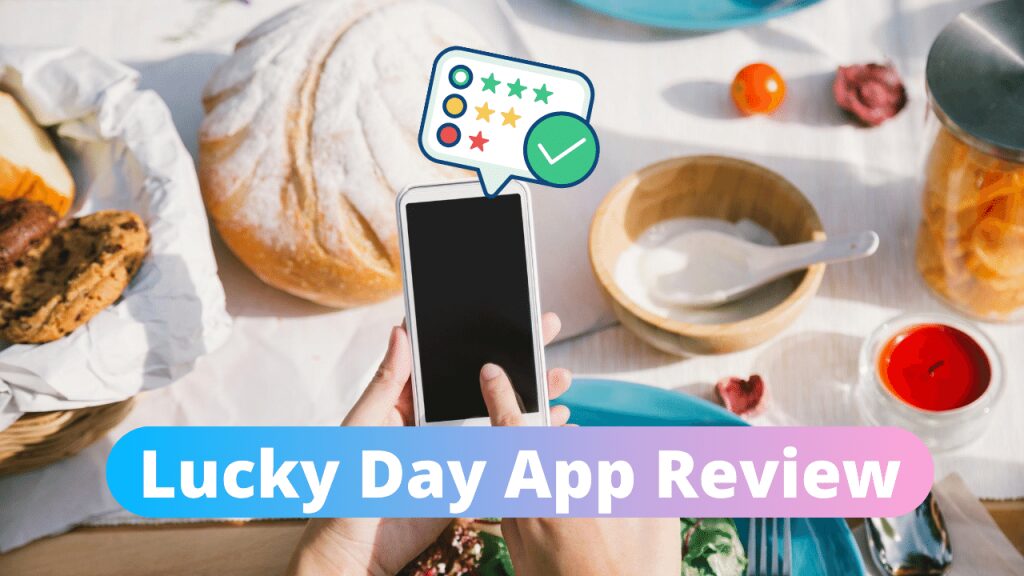 Welcome to Lucky Day App review.
In this review, I am going to share everything about Lucky Day, so you can decide whether it's a legit app or just another internet scam.
So, Let's get started:
Lucky Day: Introduction
Lucky Day is a free lifestyle app available on PlayStore & AppStore which allows users to win money by playing lottery, slots and scratching lottery tickets.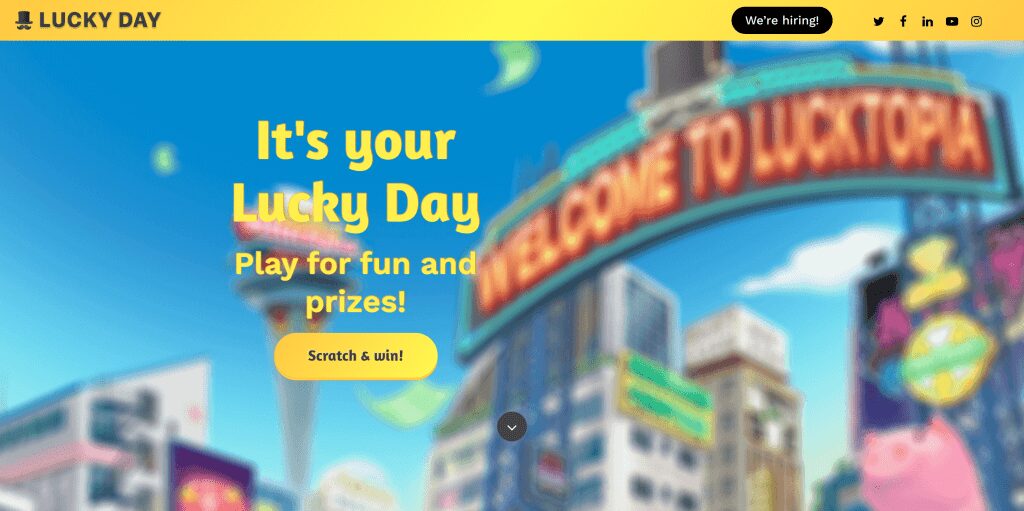 Lucky Day allows people to test their luck and make money using the app completely for free.
This app is free to download and users don't have to spend money on the app to win money.
Now, let's talk a little bit about this app's background.
Lucky Day app was founded in 2014 by Lucky Day Entertainment, Inc. The company is based in Beverly Hills, California.
Lucky Day has more than ten million downloads on different app markets. And has an average of 4.6 stars reviews.
We can already guess the popularity of this app by the numbers. Right?
Now, that we have learned about the app. Let's move on to the 'how-to' stuff.
How To Get Started?
First, you need to download the app from the play store or App store. The app is free to download and use. But you need to create an account before using the app.
You can sign up using your email address or a Facebook account. The signup process is quick and easy.
Once you create an account you are ready to make money from this app. The games are free to play and you get credits for using the app on a daily basis.
If you are looking for other interesting games to earn and play then check our review of Treasure Trooper.
What's more?
You can participate in daily sweepstakes contests, raffle giveaways, and daily lotto.
You don't have to pay or deposit any money to participate and win money through this app. All you need is credits and you can earn those credits for free.
And I will explain how to get those credit in the next paragraph.
How to Get Credits For Free?
You get awarded free credits through various activities (which I have explained below) and with the help of these credits you can play raffles and win big money.
So, how to get the credits?
Use the app regularly to earn 2 credits. Each day users are rewarded with 2 credits for opening and using the Lucky day app.
Refer and earn. You can earn 5 credits and a free bonus for referring your friends.
How to Win Money on Lucky Day?
The app offers different ways to make money. You get chances to enter into daily sweepstakes, lotto or scratch off tickets.
What makes this app exciting is that you can win $100,00 everyday.
To win $100,00, all you have to do is use the app everyday. When you use the app on a daily basis, you will automatically enter into daily lotto which gives you a chance to win $100,000.
What's more?
You have another chance to win $10,000 by scratching lottery tickets. To win the amount, you just have to match 3 symbols on the tickets.
Moreover, you can also win gift cards from Amazon, Walmart, Targets, and so on. That's awesome..right?
Payment Method
Lucky Day provides only 2 payment method which are PayPal and Giftcards (for US based users).
If you are living in 3rd word countries where PayPal is not supported then you might consider joining other alternatives as you won't be able to receive your earning from the app.
Lucky Day Review
Lucky Day is a legitimate app company which is running this business since 2014 (6 years).
This app is free to use which reduces the chance of you getting scammed. As you will not be investing and losing any money.
You get credits though different activities like referring your friends and using the app daily and those credits can be used to join different raffles and scratch games.
So, you won't be losing any money but do you get paid by the app?
And the answer is…. Yes!
The app is legit and you get paid on time. However, don't expect too much from the app.
Yes the name of the app itself justifies how it works. Meaning, the app completely depends on your luck. If you are lucky enough, you will win different raffles and get paid.
That's it for the review. Leave your own Lucky Day app review on the comment section below.