Is Clear Voice Surveys a legit opportunity to make money online or it's just another scam? And Is it worth your time? If I'm not wrong…These are the questions you may have in your mind right now.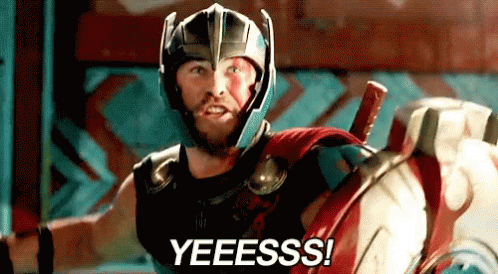 And in this Clear voice surveys review, I'm going to share everything about this survey site from A to Z so you can decide whether to join the site or pass it.
So after reading this review, you will learn:
What is Clear Voice Surveys?
How to get started?
How much can you earn?
Pros and Cons
Payment method
Complete review
And more…
So, let's get straight into the topic:
Introduction: What is Clear Voice Surveys?
Clear Voice Surveys is a market research company that allows its users to earn rewards for taking online surveys.
Just like any other survey site…
You can sign up for free and then complete your profile to be eligible for paid surveys.
But unlike other survey sites, Clear Voice actually shows your earnings in real money instead of points.
And the best part?
You can cash out as soon as you reach $5 but does they really pay you?
Well, I will be giving you an exact answer later in this post.
But first, let's talk about other important aspects of the site that you must really know!
And that brings us to…
How to Get started and Make money on Clear Voice Surveys?
Like every other survey site out there, you have to create an account to get started.
Then, you have to verify your email address to be able to log in to your account.
Ta-da…Your account is ready! Congrats.
Now, the first thing you will have to do is fill out your profile on the platform. You have to provide your details like Personal information, employment profile, auto profile, purchase profile, and cell phone profile.
This might feel overwhelming but you must complete your profile if you wanna qualify for more surveys.
It might take 20 to 30 minutes to complete your profile and then you are ready to make money on the platform.
Now, that your account is ready.. Let's quickly learn how to earn money from the platform.
How do users make money on Clear Voice Surveys?
Clear voice provides different ways to make money like doing paid offers and filling out fun surveys.
Moreover, you can also earn money by entering into Sweepstakes. And if you have tons of friends, then you can earn $0.50 per successful referral.
And that brings us to our million-dollar question:-
How much money can you make on Clear Voice surveys? Well, it's really important to know the earning potential of any site before joining so you can choose to invest your valuable time or not.
So, Let's quickly take a look:
How much money can you really make on Clear Voice Surveys?
As I have mentioned before, Clear Voice surveys provides different ways to make money on the platform like offers, polls, sweepstakes, and referral program.
But how much can you earn?
Offers
Users have to sign up for free trials of different products and services and you have to pay around $1 to complete the trial offer and you will get paid up to $5 per successful trial offer.
There is a drawback to doing trial offers because you might get charged at the end of the trial period. If you wanna avoid this, just cancel the trial at the end of the trial period.
Referral Program
ClearVoice Surveys provides a referral program where you can earn $0.50 for referring people to join the platform. Your referred members have to complete at least 1 survey to become a valid referral.
And you can refer up to 10 people on the site and for that, you will get an entry to the sweepstakes where you can earn up to $1000.
If you wanna learn more about Sweepstakes, make sure to check it below.
SweepStakes
ClearVoice Surveys runs daily, weekly and monthly sweepstakes where users can win $100 daily, $250 weekly, and a grand total of $1000 monthly.
You must be a valid member of the platform with a good number of surveys completed to enter into the sweepstakes.
The platform also offers polls to engage and have fun with no rewards for the activity.
How to Redeem Points with ClearVoice?