Hello and welcome to my honest iSurveyWorld review.
In the latest world, earning money online has been gradually starting amongst many young and experienced people all around the world. There are various ways of earning money online such as watching videos, answering surveys, testing products, etc.
But answering surveys is a fun and interesting way to earn money online. However, you have to be absolutely sure if the site is legit or a scam.
Today I am bringing a complete review of a popular survey site iSurveyWorld. iSurveyWorld is a reliable and popular survey site that pays its user for answering legitimate survey questions.
I will also be covering how to work, earn, and redeem your earnings.
So let us get started.
What is iSurveyWorld?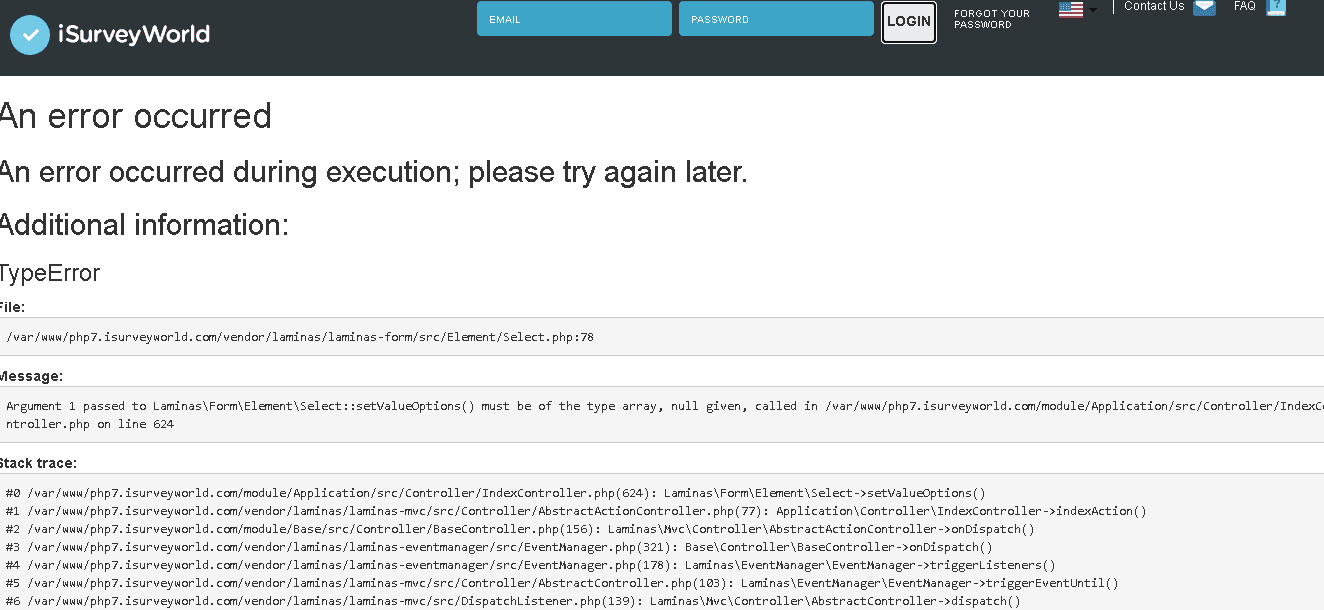 iSurveyWorld is an online survey platform where you can earn money by answering almost 15 minutes survey. The site was established in 2013. The surveys you answer are sent to various companies and organization that needs feedback before releasing their items to the public.
iSurveyWorld is a very popular survey website also because they provide survey opportunities to non-English speaking users such as Spanish and Portuguese.
How to Get Started on iSurveyWorld?
The signup process of the site is very simple and easy. First of all, you have to create your profile by answering few questions such as your name, email address, password, and physical address.
Now that you have registered for the site you also have to confirm your email address by clicking on the link sent by the website. You will see the dashboard and your account information after validating your Email address.
The site also provides $5 as a sign-up bonus in your account. This site is available worldwide and anyone can start working on the site. However, only the US and European sites will receive invites for the survey.
How does the iSurveyWorld Work?
To improve product development and develop marketing strategies, many organizations and companies link with iSurveyWorld for generating surveys and feedback.
iSurveyWorld on the other hand hires various surveyors and workers to answer survey questions and pays them according to their accuracy.
But before answering the surveys you have to qualify for the surveys that you are going to answer. You have to answer some questions regarding the survey.
If you can answer those questions correctly, you will be qualified for the survey and start answering the questions.
How Can You Earn from iSurveyWorld?
When each time you qualify for the survey, you will get other survey options that qualify for your demographic. When the survey is available, you will get the invite for the survey.
Because of this, you have to provide your profile as clear and as accurate as possible. If you can answer a current survey, your reputation starts to increase which in return the site will invite you as many times as possible.
Although new members will not get as many surveys to earn money, you will not be disqualified for answering the wrong surveys. But try to answer the surveys as correctly as possible.
They take approximately 15 minutes to complete the surveys but each survey is different in length and some of the questions are more than in others. After completing the surveys you can check on your dashboard how much time is needed before you can answer another survey.
Your dashboard also shows the pending amount due after completing your survey. The site pays you $1 to $2 per survey and some special surveys can also provide up to $5 per survey.
Is There a Way of Increasing Surveys?
The easiest way of increasing the number of surveys that you answer is to provide detail and accurate information while registering your profile.
If your interest matches a lot of demographics then the website sends you a lot of similar surveys. So the key is to answer the demographics very accurately and to provide all your information thoroughly and accurately.
You can also ensure iSurveyWorld is on your list of approved email senders and don't keep it in the spam folder.
Minimum Payout and Payment Method
There is a minimum payout threshold for PayPal of $25. However, the claim process is easy. However, you can only redeem your payment from PayPal.
It will take up to 4 weeks for the site to send your earnings to your respected PayPal account. You just need to click "redeem" under the "awards" tab on your dashboard.
If you have earned more than the required threshold, your earnings will be processed for withdrawal.
Pros and Cons of iSurveyWorld
Pros
Its interface is user-friendly, clean, and very easy to use.
They have a policy of awarding direct cash so you have no need to worry about redeeming points.
iSurveyWorld has excellent customer support and will respond to your query within few hours.
They do not disqualify any surveyor so you don't have to worry about wrong surveys.
Cons
There is no referral program so there is no chance of earning extra.
It can take up to 4 weeks to redeem your earnings and withdrawing options is also only PayPal.
You can only get a decent amount of survey if you are from USA citizens which is not good for other countries.
The minimum payout of $25 is also very large and inconsiderate.
Conclusion: iSurveyWorld Review
As the through iSurveyWorld Review, it can be safely said that the site is legit but you can only earn from the site if you are from the USA.
The site has an excellent user interface but the amount you earn from the site is not very optimal for an active source of income.
Hence if you are a USA citizen and you want to earn passive income by answering surveys then feel free to join the site.
But before you go please check our review of Bizcoin Surveys and find out if another survey site is legit or scam.