What is Prediqt App?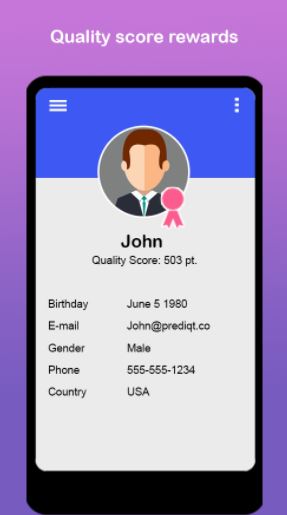 Prediqt is a Get-Paid-To (GPT) application that pays you just for completing short or small tasks. It is indeed a 100% legit app because it does pay you for completing your tasks.
This app is exactly like Cash Pirate App where you can earn money from doing some tasks and paid surveys as well.
How to Get Started?
Prediqt is available worldwide. According to their terms and conditions, you have to be at least 18 years old to join their platform.
To register as a member of this application, you have to fill out their registration form. After that, you can log in to the application and start your earning.
You also don't have to confirm your registration like you normally do on other GPT sites and applications.
 How to Work on Prediqt App?
we will first examine the earning opportunities this application offers so we can get a clear picture of how to earn from this application.
Offerwalls
One of the easiest ways to earn from the Prediqt app is by working on their offerwalls. Offerwalls are in-app/site which are basically advertising platforms that are designed to promote specific websites or mobile apps through their offers.
When you first log in to this application, you will be able to easily access the offers just by pressing the "Offer Wall" section. You can simply choose which offerwall you want to work on.
After that, you will see all the paid offers you can do. These paid offers are just short tasks that will most probably ask you to answer a survey or puzzle, download this on your mobile phone and use it, or sign up for assured websites.
Each offer will definitely show you how much you will earn. Just press it to see the full detailed information and then follow the instructions to complete the offer.
Once you complete each and everything they offer asks you to do, then you will finally receive the reward as promised to you and it will surely be credited to your Prediqt account balance.
Paid surveys
This is another way to earn from the Prediqt app which is by answering their paid surveys. You just need to go to their "Recommended Surveys" section to view all the available surveys you can answer.
Just keep in mind that the availability of surveys will usually depend on your location/where you live. In my opinion, people who live in the United States, United Kingdom, and Canada receive more surveys than in other parts of the world.
As for the surveys, you will finally be answering, it will come from other survey providers and not really from Prediqt.
So, in that case, they don't really have any control over how many surveys they can send your way. All the application does is just match you with any survey from their partner survey providers.
The process of answering a survey is pretty much the same as other survey sites or applications. You first have to go through a series of qualifying questions.
If you get qualified, you get to answer the actual survey. If in case you don't, then you just have to move on to the next available survey if there are any others left.
Once you've completed the survey, you will receive the reward as promised to you. The survey provider is still in the process of reviewing your answers so.
it will eventually be credited to your account but there's no exact information on how long time it takes for the reward to be credited to your account.
If any kind of issue happens, then you will be able to contest it with Prediqt's support team.
Cashback offers
Prediqt offers a little bit of everything. It also has cashback offers but, not as many cashback offers compared to applications that are specialized in cashback offers. So, don't even expect to find a lot of cashback offers.
To gain the cashback rewards from their offers, you just need to make sure to shop by going through the Predict app first.
To do this, just go to the cashback section of the application and look for the offer you want to aim for, and press it. You will then be redirected to the online store directly.
You just have to go through the normal check-out process and then complete the purchase.
As long as you pressed the offer inside the application, Predict app will be able to track your purchase and award you with the appropriate cashback reward.
Watching videos
You can also earn additional rewards just by watching videos in this application. These videos are actually just ads of other mobile applications.
To start watching videos in this application, just go to the option called the "Watch Videos" section and then press it. It will then load a video application.
You just need to watch the video ad until the close button appears in the upper right corner. Once that happens, all you can do is close the video and continue to the next video ad.
Their videos aren't that long (usually around 30 to 60 seconds long) but they are not interesting either.
For every video you watch, you will earn 1 QT, which is a very low reward, according to me.
Idle rewards
One unique and the easiest way to earn from Prediqt is by doing their "Idle Rewards". You just press the "Idle Rewards" option and you will be led to the page with a timer.
All you have to do with this easy earning opportunity is just to let the timer run. Every 60 seconds, you will be able to earn 2 QTs.
The timer will then keep on running as long as your mobile device doesn't go to sleep.
One of the best ways to do this is you can disable the power-saving mode of your device so that it won't go to sleep or shut off the screen of your mobile phone.
In this way, the timer will continue to run and you will keep earning 2 QTs every 60 seconds.
It's the most effortless way of earning but it does take a toll on your mobile phone since you have to keep it running all the time.
I think you should be careful about using this, as you do not really know what it does.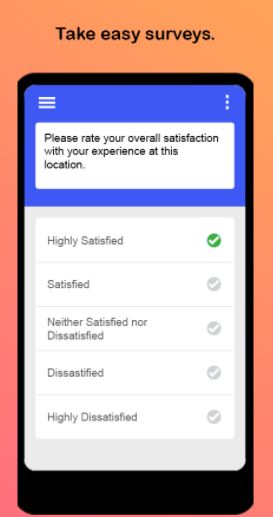 How do you get paid?
You will earn QTs for every earning opportunity you complete on this application called Prediqt. This is the currency that the application is using so, you can finally use it to redeem various rewards you have received.
The number of QTs that is required to redeem a reward that you received actually depends on the actual reward you want to redeem.
For example, if you want to earn real cash, you can just convert your QTs through PayPal. A $5 PayPal withdrawal will require only 5,000 QTs.
There is another option too in this application which is you can convert your QTs to cryptocurrencies such as Bitcoin, Litecoin, or Ethereum.
As most of us know, the cryptocurrency with the lowest payout threshold is called Ethereum. You just need 900 QTs to redeem $1 worth of Ethereum.
As for Litecoin, you can also redeem $1 for 1,000 QTs. And last but not least, for Bitcoin, the minimum amount is $5 for 5,000 QTs.
You also have another option to redeem various gift cards instead. They have a very good number of gift cards available. The minimum amount of gift card you can redeem is $10 and that will just be worth 10,000 QTs.
Altogether, they have a pretty simple payment method. The fact that they offer numerous payment methods and that their lowest payout threshold is only $1.
Pros and Cons of Prediqt App
Pros:
It offers various ways for you to earn rewards
In this application, payment via PayPal is available
It is available globally
It has a low payout threshold
Cons:
In this application, some of their earning opportunities don't pay well
You can't communicate with their support team using their application
It is compatible with Android devices only
Conclusion: Prediqt App Review
After the detailed Prediqt App Review we can conclude the app is legit but the earning is very low and unattractive.
If you want to earn some money by playing some addicting games check our review of Big Time Cash and find out if the app is legit or a scam.